5 Surefire Ways Recruiters Can Positively Impact the Candidate Experience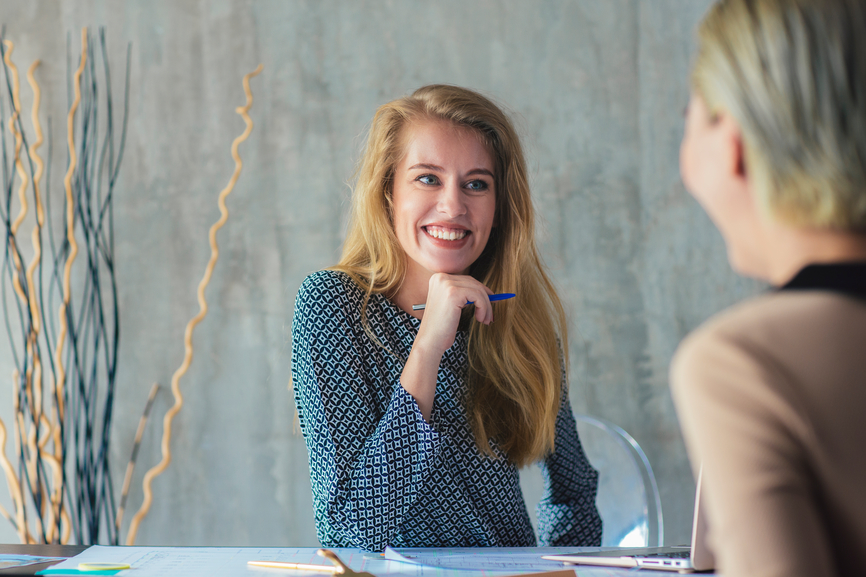 Getting the candidate experience right can mean the difference between hiring the perfect person for a job and settling for second best. Candidate experience is tantamount, and it all starts with a focus on people.
It's important to remember candidates are human beings, not numbers, submittals, or metrics to achieve. Treat your candidate exactly how you'd want to be treated if you were looking for a job, and abandon any temptation to generalize or make assumptions about a candidate based on your perceptions of their motivations and qualifications.
With that in mind, here are five ways recruiters can positively impact the candidate experience.
1. Set Clear Expectations
Make sure your candidate understands the potential timeframe of the evaluation process so they don't feel strung along. Whether they're anticipating a quick decision or an offer with a dramatic salary hike, your role is to keep expectations in check. When you're honest, respectful, and upfront about the process, you'll ensure your candidate walks away from the interaction with a positive impression of you and your client's brand.
2. Consider Their Perspective
The best recruiters are highly empathetic. The best recruiters are not pure salespeople. In fact, the more of a sales-centric mindset you adopt when dealing with candidates, the worse results you'll generate, so don't prioritize time-to-fill, fill rate, or bill rate over another human being's future career. If you're trying to convince a candidate to move across the country so you can fill an overdue open request, make sure this person is really comfortable with the change. To do otherwise is to risk the person backing out at the last second, leaving you and your client in the lurch, or accepting the job and being miserable. Neither scenario is good for your personal recruiting brand.
3. Get Personal
Personalized "thank you" notes or gifts show you care about candidates as human beings. When you successfully place a candidate in a role, send a good-luck gift such as a pen or picture frame for their new desk, or at the very least a handwritten note expressing your best wishes. Even automated but tailored responses sent through your applicant tracking system or CRM software require almost no effort on your part and acknowledge that the person on the receiving end has feelings and worth.
4. Be Responsive but Discreet
Candidates these days expect instant and continuous gratification in the form of extreme responsiveness. They live on their mobile devices and are comfortable with texts, email, and instant messaging — pretty much any form of communication that they can keep private from their co-workers or employer. Cold-calling is viewed as almost intrusive, since you're putting your candidate in the awkward position of accepting a call at the office from a recruiter. Also, don't go days without an update — the modern worker is always on and expects recruiters to be always on as well.
5. Close the Loop
Once you've engaged with a candidate in any way, providing a positive candidate experience mandates that you keep them apprised of where they stand in the application process. To bring someone in for an interview and then go dark on them is totally, completely unacceptable.
Even if you or your client don't move forward with a candidate, thank the person for taking the time to engage in the process. Don't ghost them or send them a curt form letter. It reflects poorly on you as a recruiter and can be extremely upsetting to someone who's actively looking for a new opportunity, especially if they're unemployed and pinning their hopes on the position you're trying to fill. It may be all in a day's work for the recruiter, but it's a major life change for the candidate.
There's never been a better or more vital time to focus on candidate engagement. Get the candidate engagement ebook to discover whether you should focus more on candidate engagement, and if so, which processes and technology you can tap to support your efforts.

Subscribe to the Staffing Blog
Subscribe for trends, tips, and insights delivered straight to your inbox.