Can You Text it to me? How to Define the ROI of Candidate Texting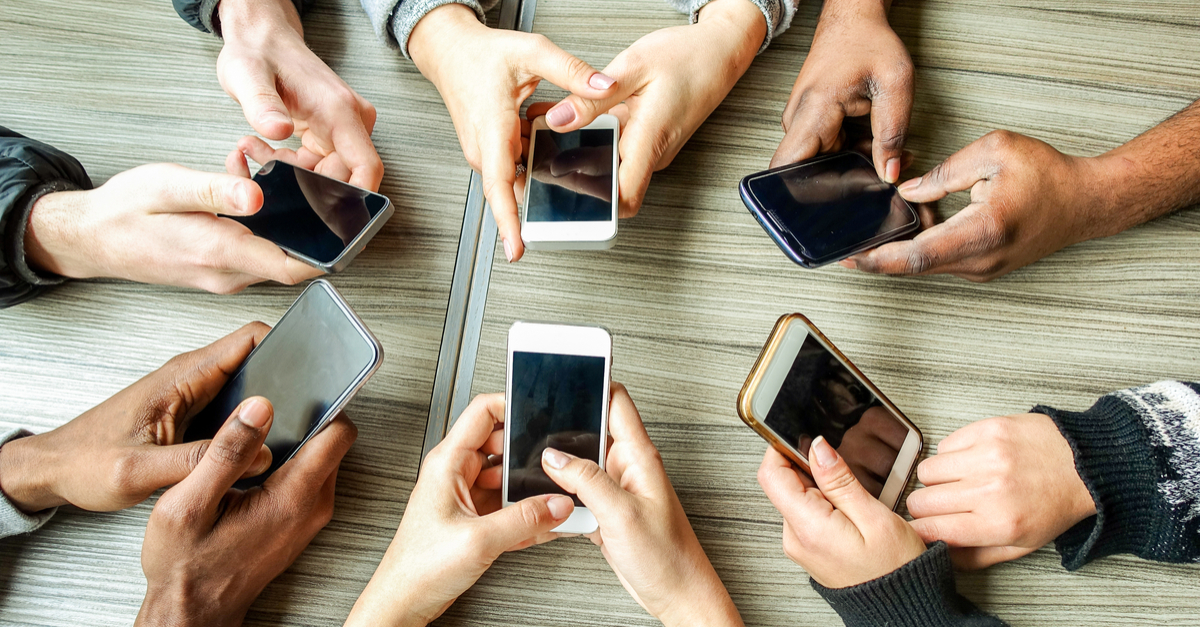 On April 16th, Sense was thrilled to partner with Staffing Industry Analysts (SIA) and some of our most trusted customers and partners on their most successful webinar to date. It's no secret that all of us in the staffing industry are always looking for new ways to engage with the ever-evolving pool of candidates and contractors in the workforce. In today's mobile-first society, texting has been a white-hot topic that we've decided to tackle head-on.
But don't take it from us. We went right to the source, bringing in some of the best minds and practitioners in the business: Kip Wright, President and CEO, Genuent; Scott Gordon, Vice President of Talent Solutions & Partner, Vaco; Gina Chisholm, Vice President – Marketing and Technology, KellyMitchell;and April Starlight, MSP Program Director, Avalon Staffing: IT Avalon & Avalon Healthcare Staffing; for a jam-packed session full of data-driven insights, best practices, and tips and tricks to help drive your texting strategy into the now. Didn't get a chance to see the recording? Check it out here.
The ROI of Texting
We covered how to implement texting into your strategy, but what comes after implementation? How do you measure ROI? Just how good is any strategy if you can't show the impact to your placements, your productivity, or your bottom line?
With mobile engagement rates through the roof, text messaging is a must-have channel for recruiters. However, many firms still don't have a text messaging strategy and individual recruiters are still somehow left to devise their own. As a result, staffing leaders have no idea how to track these touchpoints or measure their impact.
The mobile-first revolution is happening, whether your firm is ready for it or not. Here are a few things to think about when it comes to proving the ROI of texting as a recruiting channel for your business.
Real-time engagement saves your recruiters time
Why would your recruiters want to text a candidate rather than sending an email or giving them a call?
Because either it is more intuitive for your recruiting team, your candidates, or both. Mobile engagement rates for candidates are on the rise because people are on their phones already, so sending a text or responding is quite frankly, easy.
What happens when you make something that was once difficult much easier? Well let's look at the numbers:
Cost-per-hire =External Costs + Internal CostsTotal # of Hires
External costs refer to vendors, technology, or out-of-office costs while internal costs refer to internal people costs. Internal costs increase when it takes more of a recruiter's time to find a candidate and manage their recruiting process. Time is money.
Shortening time-to-hire, the time it takes from the first touch to the first day on the job, reduces cost-per-hire. Candidates take, on average, 1.5 days to respond to recruiter emails. With text messaging, the average response time is 90 seconds, making it exponentially faster to text candidates. Faster communication has a direct impact on hiring velocity. If every candidate's recruitment cycle is shortened by say 30%, that means your cost-per-hire will be cut by almost 30% as recruiter time is likely your biggest internal cost.  
Operationally, texting candidates saves your recruiters time as well. If a note is short, it is quicker for your recruiters to send a text rather than write out an email. This process gets even easier if you give them the right platform, like Sense Messaging, with the right features. Switching between Bullhorn and a texting tool to manually type messages is time-consuming and requires a lot of mental overhead. Staffing text messaging software that's embedded right into your recruiter's workstreams, like Sense Messaging, gives your team the ability to "click-to-text" right from numbers in Bullhorn and use texting templates for faster, more consistent messaging.
Better technology, faster response times and better reply rates cut down recruiting time by as much as 30 percent. The end result? You'll drastically improve your margins.
Increased reply rates for hard-to-reach talent unlocks growth
In certain industries, lightweight mobile communication is an absolute necessity. Take healthcare as an example. Nurses, doctors, PAs—these busy professionals are rarely in front of a computer or at a desk. But checking a text and shooting a response only takes a few seconds. Candidates often prioritize companies that make the recruiting process easier, and in such a tight labor market you want to be at the top of their list.
Another key talent pool that prefers texting? Employed contractors. People already on similar assignments are proven quality candidates, but sending emails or calling them at work makes it difficult for them to engage. Because of how easy it is to read and return a text, recruiters can more easily stay in touch with these workers, especially near the end of their contract. That means your redeployment rates will skyrocket, in addition to contractor loyalty.
Even if you're not hiring in a scare talent pool, the talent of tomorrow universally wants mobile. Millennials and Gen-Z spend more time on their mobile phones than any other generation. They spend more time on them (2+ hours per day) than any other age group, according to a recent Experian report. And they are starting to enter and taking over the workforce. If you aren't thinking about texting candidates now, in a few years, you will be behind when it comes to candidate engagement.
Let's go back to our cost-per-hire equation: Cost-per-hire =External Costs + Internal CostsTotal # of Hires
With more candidates responding, your recruiters can fill roles faster and your firm can take on more rec volume. Say you filled 10 recs for travel nurses at a 5 percent reply rate if your reply rate increases to 51 percent (the Sense Messaging average) then you'll have roughly 10 times the number of candidates that you could place. That means you have the option to decrease your needed resources or you can increase the number of placements you can make, driving up revenue. And 10 times the number of qualified candidates means you'll get 10 times the amount of potential revenue.  
Texting insights will help you better manage your firm
Text messages clearly impact the candidate experience, but you need data to understand the full picture. When selecting a texting tool, you need it to talk to Bullhorn. Not only does your texting platform need to leverage Bullhorn to drive recruiter productivity, but it needs to capture every text conversation back to Bullhorn so you can track the full candidate experience.
How many touches does it take to move a candidate through each stage in the recruiting process?

What type of message works best for this touchpoint?

When is the best time of day to send a message?

Which messages have the strongest reply rates?
In order to optimize the recruitment process and drive recruiter productivity, you need this data.
Forcing your recruiters to manually track when and who they are texting is inefficient, and to be honest they probably just won't do it. The point of sending a text message is that it is fast and easy. Asking your team to manually log every text they send effectively undoes all the efficiency benefits of adopting texting in the first place.
Use text message data to enrich candidate engagement data. When your texting platform syncs with Bullhorn, you can tie the text message activity to your wider engagement strategy and key business metrics. Texting tools built for staffing, like Sense Messaging, actually have an analytics platform built in to surface business insights without any extra lift from your team.
When it comes to your firm, you can't manage what you don't measure. Here are the key metrics you need to track to make sure you are maximizing the value of text messaging for your business.
Open Rate

Reply Rate

Average Response Time

Texts per placed candidate

Placements per recruiter (power texting users v. slow adopters)

Time-to-hire (with v. without text message engagement)

Candidate NPS
Higher engagement leads to faster response times which lead to shorter recruiting cycles which lead to a better candidate experience which results in more placements per recruiter. Use data to ensure your recruiters are delivering the maximum value with your technology.
Now you're ready to prove the ROI of texting candidates!
---
Here at Sense, we heard loud and clear from the world's most forward-thinking staffing firms that texting was the key to engaging not only candidates and contractors, but their clients and prospects. So a few years after the launch of our market-leading automated communication and engagement technology, we built the most robust two-way texting platform out there to help our customers win. Staffing is first and foremost a human business. We make it easy to text like one.
Talk to one of our reps about Sense Messaging today. Or shoot a text to (415) 915-6889 to see how Sense Messaging works for yourself.
---
Want to read more about the topics that matter most to staffing professionals? Subscribe to the Bullhorn Blog for news, tips, interviews, trends and more.

Subscribe to the Staffing Blog
Subscribe for trends, tips, and insights delivered straight to your inbox.