18 Tips to Turbocharge Your Candidate Sourcing Strategies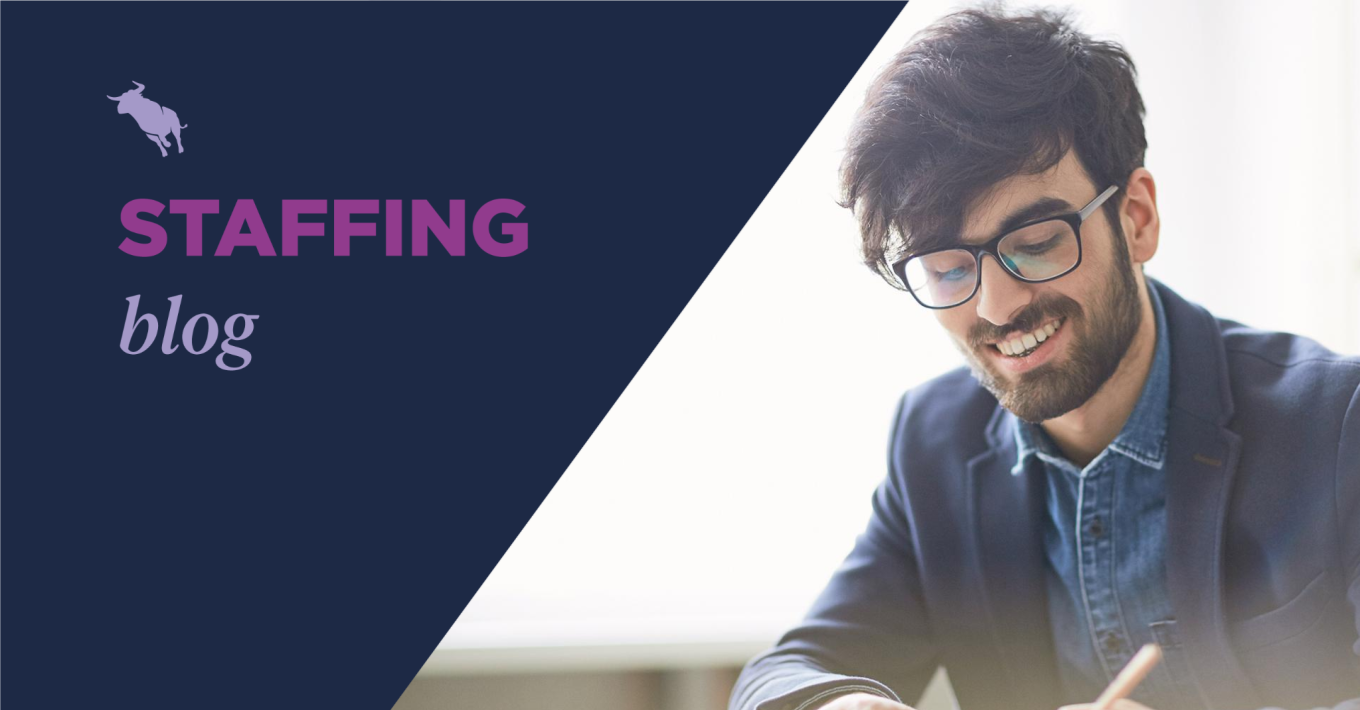 Need candidate sourcing tips? You're in good company—candidate sourcing is the top priority for staffing firms in 2021. In fact, sourcing tips are so in-demand right now, we developed a whole hub designed to help you step up your sourcing efforts. You can find it here. In the meantime, explore these top tips.
LinkedIn Hacks
      Short and Sweet
In order to increase response rates on LinkedIn InMails, keep your message to under 500 characters. Candidates don't want to be bombarded with extensive messages from recruiters.
      Group Think
Want to get around common InMail limitations? Connect with groups that might be interesting to your target candidates. By connecting with a LinkedIn Group, you can send a message to a member regarding a job opportunity or to simply expand your network.
      Also Known As…
When performing searches on LinkedIn, experiment with different ways to spell titles. For example, engineering might be listed as eng, engnr, or engineer. Also, experiment with different titles like "Leader of Engineers" or "Team Lead, Engineers" instead of the typical "CTO" or "VP of Engineering."
      Diamonds In the Rough
When you search through candidates on LinkedIn, start on page 30. The people on the first three pages will be constantly inundated with recruiting emails. You'll still find candidates that meet your search requirements — they simply may not have all the keywords you're searching for listed in their profile.
      Search, Modify, Repeat
For your candidate searches, start with the top keywords you're targeting. As you begin to find good candidates, search for other keywords you find in their resume (similar skillsets, different spellings, same company, project names). This helps to expand the search beyond the information provided by the client to target candidates you might not have brought up in initial search.  – Wendy Kennah, Director of Recruiting, Procom
More Tips: Turbocharge Your Candidate Sourcing Strategy
Engaging Passive Candidates
      Mind the Gap
Don't focus solely on the monetary gap between a candidate's current job and the new job opportunity. To increase a candidate's interest, tell them that the definition of a career move is a minimum 30 percent non-monetary increase. This consists of some combination of a bigger job, a job with more impact and visibility, a job doing more satisfying work, and one that's growing faster in terms of more upside potential.
      Social Hour
Don't shy away from growing your network, and connecting and building relationships with candidates. Attend professional meet-up groups that would be interesting to your target candidates. People are far more likely to respond to you if you've built a relationship with them.
      Forget Me Not
For your specific candidates, it's important to have a quarterly outreach. Stay in contact with placed candidates and keep track of how they're doing at their companies. If they seem to be unhappy and are looking to leave their current jobs, keep them on your radar when similar jobs opens at another client's company.
Sourcing Through Social
  Be a Twitter Heavy Hitter
Are you still using Twitter's basic search to find candidates? Upgrade to Twitter's free advanced search tool. Use it to find people who are talking about a particular subject in a specific location.
  Picture Perfect
When you connect with your target talent pool on Twitter, the first thing they notice is your profile picture and your bio. Make sure you create these wisely. Although you only have 160 characters for your bio, include your profession, interests, and something that'll make you stand out.
  Be a Social Butterfly
Engage with professionals in your area via social media. Whether it's commenting on an article they have shared, wishing them good luck on a new role, or simply saying happy birthday, engage with these professionals to build strong connections. When you have your own positions to share you'll have greater response from the candidates you have built these connections with. – Kristyn Harris, Technical Recruiter, Procom
Candidate Outreach Done Right
  Looking for Candidates in All the Right Places
Are you adjusting your outreach strategies based on the type of candidate you're recruiting? Generally, active strategies such as job ads, career site listings, social media, and job fairs work well for entry level positions, while strategies for passive candidates (direct calls and emails, networking and referrals) work best for professional-level talent.
  What I Like About You
When you're reaching out to candidates about a new job opportunity, don't lead with it. Introduce your company and ask about their current job and career goals. People are more willing to respond to an email if it's about them.
  But Wait, There's More
Your message shouldn't include all the information about the job opportunity. Provoking curiosity prompts candidates to respond and learn more about openings.
  Calling All Candidates
Give your candidates a call! You'd be surprised how few recruiters call candidates for their first outreach. Building relationships over the phone will set you apart from other recruiters.
  Hunter and Gatherer
Use the Email Hunter extension to view the email addresses from any company website or LinkedIn profile. Now you'll have your top candidates' key contact information at your fingertips!
  Prophet Margin
While on a candidate's social media profile, the Prophet extension will provide you with more ways to connect with the candidate, such as other social sites, blogs, email address, and phone numbers.
  Testing, 1, 2, 3
Go to mailtester.com to test the accuracy of different email addresses before you reach out to your candidates. Mailtester will tell you whether the domain and prefix are correct.
---
Want to take your sourcing efforts to the next level? Find all our great sourcing content in one place in our guide to candidate sourcing.
Sources:
"

InMail Character Limits

." LinkedIn Recruiter Help. (2015).

Russell, Chris. "

Update: New Limits On Messaging LinkedIn Group Members By @ChrisRussell

." SourceCon. (2015).

Bullhorn Talent Acquisition Team

Bullhorn Talent Acquisition Team

Bullhorn customer Wendy Kennah, Director of Recruiting, Procom

Adler, Lou. "

8 Do's and Don'ts for Your First Conversation With a Passive Candidate

." LinkedIn Talent Blog. (2016).

Zapar, Stacy. "

The Future of Sourcing: 10 Tips for the Forward Thinker

." Smart Recruiters Blog. (2013)

Bullhorn Talent Acquisition Team

Cathey, Glen. "

How to Search Twitter for Sourcing and Recruiting

." Boolean Black Belt-Sourcing/Recruiting. (2009).

Cathey, Glen. "

How to Search Twitter for Sourcing and Recruiting.

" Boolean Black Belt-Sourcing/Recruiting. (2009).

Bullhorn customer Kristyn Harris,

Technical Recruiter, Procom

"

Firms Share Their Best Recruitment Strategies.

" Bullhorn Blog. (2015).

"

Candidate Sourcing: Get More Replies to Your Contact Emails

." Recruiting.com.

"

Candidate Sourcing: Get More Replies to Your Contact Emails.

" Recruiting.com.

Reilly, Kate. "

14 Out-of-the-box Sourcing Tips for Finding Top Talent.

" LinkedIn Talent Blog. (2014).

Bazinet, Erin. "

Top 10 Google Chrome Extensions for Recruiters.

" John Leonard Blog. (2015).

Bazinet, Erin. "

Top 10 Google Chrome Extensions for Recruiters.

" John Leonard Blog. (2015).

Bullhorn Talent Acquisition Team
Subscribe to the Staffing Blog
Subscribe for trends, tips, and insights delivered straight to your inbox.