7 Steps to Creating a Customer-Obsessed Corporate Culture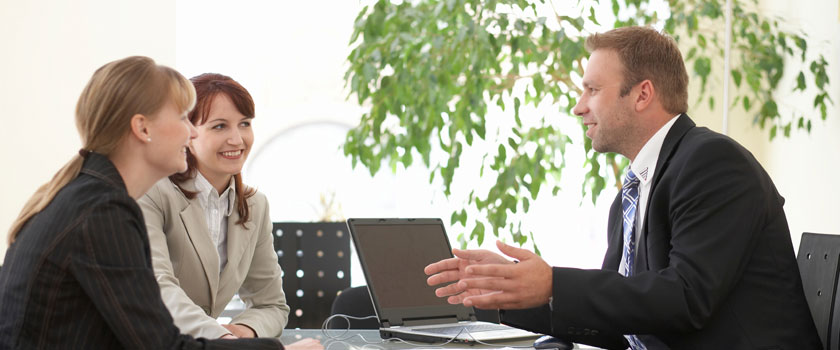 The Age of Information is over, and we're living in the Age of the Customers, says Bullhorn Senior Vice President of Global Services Danielle du Toit. While companies have a lot of information, it's their customers who control it; they have a voice and are empowered to find the best solutions for their own problems, she explained at Bullhorn's annual Engage conference in June.
Happy customers stick around, and those who aren't happy move on to find better products, services, and solutions, so it's vital to create a culture that's focused on providing customers with the best experience possible. Du Toit suggests taking seven steps to create a customer-obsessed culture at your organization.
Set a Goal
You'll need to spell out what a customer-obsessed culture would look like at your organization:
Who are your customers?
What are their needs?
What are some ways that your employees can help meet those needs?
Whatever your goal, make sure you can measure it.
Set Values
Having a list of core values can help keep your organization on track in providing your customers with the best service possible. Will "customer service" drive your dedication to customers? Or is it "unmatched product quality"?
Even if your organization already has company values, it's a good idea to revisit them. Your business will change over time, and its values may change as well.
Follow Through
Once you set values, your entire organization needs to go all in. Your values should guide performance measurement, business operations, internal decisions, and more. This can be difficult – a change in values may mean that some employees no longer "fit" in the organization, so be prepared to make some difficult decisions.
Hire for Fit
When recruiting and hiring new employees, ensure that your customer-based values are driving those decisions. Your onboarding procedures should also highlight the importance of the customer to new employees. Set clear expectations for new employees so that they understand what's at stake.
Don't Hide
If bad news hits, being honest will help you build good relationships with customers in the long run. It can be tempting to gloss over poor service or a downturn of some kind, but being forthcoming will build a foundation of trust to which customers can strongly relate.
Be Consistent
Treat employees with the same values with which you treat your customers. Doing so will help reinforce the importance of your core values and show employees the benefits of living them. This also has the benefit of underscoring the organization's commitment to honesty.
Measure
Remember those goals you set? Now that you've implemented different steps for creating a customer-obsessed culture, it's time to see whether your efforts have been successful. Look at lead metrics rather than lag metrics – this will keep you flexible, agile, and ahead of the game when dealing with customers.
The benefits of a customer-obsessed business can be numerous. Happy customers are more likely to stay with your company, and they may even advocate for you to others. As you build a customer-obsessed corporate culture, be sure to keep setting new goals and measuring results to build momentum and get new customers.
Subscribe to the Staffing Blog
Subscribe for trends, tips, and insights delivered straight to your inbox.