How Customer Success Is Changing the Customer Experience: Interview with Allocadia's Jocelyn Brown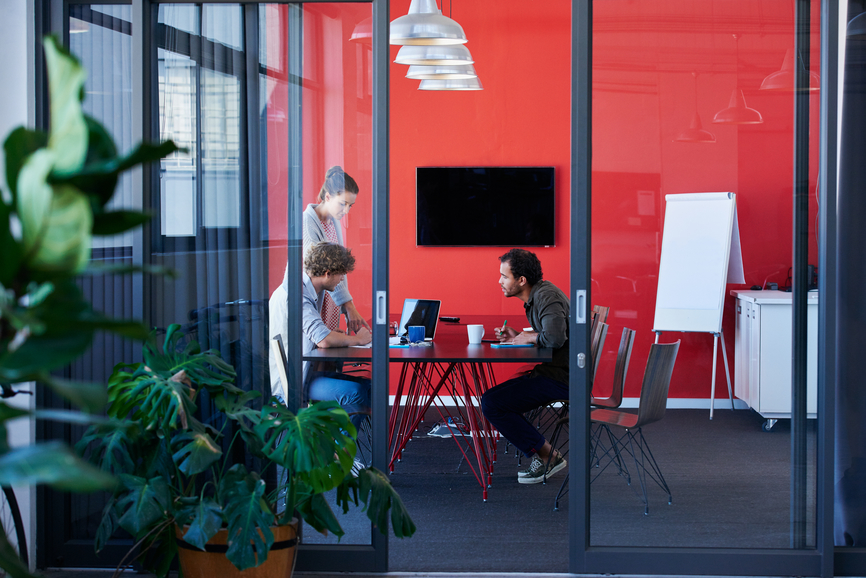 The rise of Customer Success as a formal function within companies has radically altered how companies manage the customer experience. In the old days, most companies viewed the customer experience this way: A customer first engages through marketing, buys from sales, and then account management and customer support help them once they're customers.
However, as many companies move to subscription-based business models, they're rethinking how to manage the long-term customer experience. Instead of thinking about customer service as just a department that fields questions and complaints, or about account management as just a group that signs renewal contracts, we're seeing the emergence of a new function — Customer Success, which transcends customer service and account management.
Customer Success (or CS) is an incredibly important function. It's the next-generation way to help customers be successful, and creating a great customer experience is everything in business — especially for SaaS companies, whose subscription-based models only work if customers are happy.
To get an inside view of the role CS plays, how the discipline is changing, and trends shaping CS, we talked to Jocelyn Brown. She's worked in a variety of customer-facing roles managing the customer experience, and after nine years at Eloqua she's now leading customer success at Allocadia, a marketing tech SaaS company based in Vancouver, British Columbia.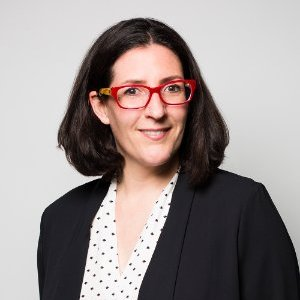 Jocelyn Brown, VP of Customer Success at Allocadia
Bullhorn: What role does customer success play in an organization? What does customer success mean to you?
Jocelyn Brown: Customer success is about driving value at every interaction.
We're always focused on the initial value proposition. A customer experience should be framed around the value for the customer, and it should start with the promise marketing makes, through interactions with sales, to the handover into post-sales. It's about helping the customer realize that initial value they were looking for, then looking for the next value they can drive after that.
There's a lot of debate about where CS should fit within an organization. But I see the spectrum of customer success going all the way across the organization. It shouldn't really matter which department they report to (the CMO, the CEO, the COO) as long as customer relationships are a C-level initiative. Customer success is the opportunity to provide consistency and use every touchpoint with the customer to validate that they made a great choice.
Bullhorn: When you started at Allocadia this past spring, you got the customer success team together to create a purpose statement. What did you include in that statement?
JB: One of the most important goals in our purpose statement is "to elevate our customers." By that we mean both the businesses and the individuals. We're working hard to make sure the individuals get highlighted, and get credit internally and externally for the work they're doing. When you're building a new category (for Allocadia, that's MPM — marketing performance management), your first set of customers are change agents. The more you can do to amplify the results of their work, the more you'll help your own business, too. It becomes a shared partnership where both parties are really invested in the success of the other.
We spend a lot of time talking about hero stories. What's going on with that person who's implementing our software? We're not just interested in what they're doing in the tool, but all of the work they're doing to drive alignment and change. We're finding opportunities to highlight their successes, introduce them to peers, and help them grow their careers.
Bullhorn: You've made it a priority to connect your customers with each other, creating a community. Why is that an important move for customer success teams?
JB: We're making peer connections. We've tried to create an environment where peers can talk to each other. Customers are my best source of learning, and likewise they are for each other.
Giving customers some peers to bounce ideas off is high-value for them. They help each other solve problems in really new and innovative ways.
I was at a conference and I saw two different customers sit next to each other, open their laptops and compare their Allocadia screens. While we can provide best practices, that peer view is powerful.
People ask for references during the sales cycle, so why wouldn't we continue to provide peer advice all the way through? The customer isn't "done" after they buy a SaaS product. That kind of peer connection feels genuine.
Bullhorn: What's your advice for new customer success leaders? What steps did you take during the first six months on the job?
JB: My first priority was getting feedback from customers. I spent time on the road, getting a ton of customer interaction and feedback.
Then I started putting together our NPS (net promoter score) strategy. I've used it successfully in the past and I believe in it. I wanted to make sure we had a consistent process for getting customer feedback.
Next, I spent a few weeks really focused on the team — understanding my people and other teams, understanding how aligned we were, and finding opportunities to improve that alignment.
Finally, I worked on understanding our data to see how fast we could move to understand customer health more deeply. I wanted to know:
How well do we know our customers?
How connected are the sales value propositions (the reasons people buy our tool) to how customers actually use it?
What are the gaps?
Bullhorn: What trends and new ideas are you seeing in customer success?
JB: One trend is having customer success operations, just like sales operations or marketing operations. We have so much data about our customers, and being able to personalize a customer's experience is very high value. Customer success ops makes your customer success team more efficient and higher-impact.
Another trend I've been hearing about at CS meetups and peer groups is segmentation. How do you segment your customer base so you're providing the right service for them? How you segment will depend on your business. The easiest way to segment might be by revenue or contract size, but that's not always the best way to organize. A better way might be a customer organization's level of maturity, their budget, their ability to consume help from you, what they're trying to accomplish, or their industry.
Looking for more customer success trends or inspiration? Learn how Bullhorn has built our customer success team.
Subscribe to the Staffing Blog
Subscribe for trends, tips, and insights delivered straight to your inbox.