Help Your Business Evolve Using These Insights from Chelsi at Tribe Recruitment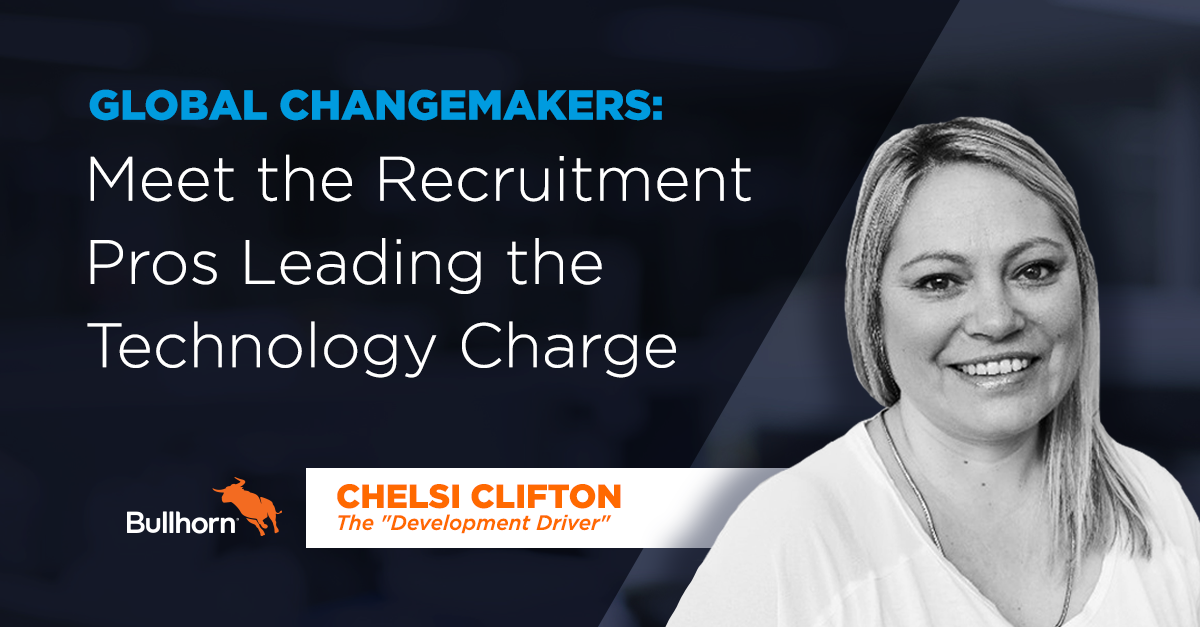 Below is a spotlight from our Global Changemakers series, highlighting those who have successfully navigated a technology change within their business. To read more stories, visit our Global Changemakers series.
When Tribe was first founded, its founders knew they wanted to operate differently from their competitors. They recognized that recruitment has its own unique technology needs and they wanted those game-changing tools at their fingertips. Chelsi and her team sought to evolve Tribe's capabilities and tools and earn the reputation of technology leaders within the competitive recruitment industry.
Time to Make a Change
Chelsi knew Tribe needed to identify and implement a new ATS/CRM given the growth of the agency in just four short years. Their consultants had outgrown their old ATS/CRM and the organization knew they needed a more sophisticated system as they moved to their next phase.
We needed to ensure that every data point in the business is collated via our ATS/CRM. There are still some practices that need work to make this happen but the changes so far have ensured we are able to rely on and trust in the system.
Chelsi Clifton
Tribe Recruitment
Roadblocks to Progress
For any small to medium business, there's never a perfect time to implement change, especially given the nature of the recruitment industry. Finances were also a major consideration, as there were significant upfront costs and long-term investments. Chelsi and her team were fortunate to have the business' full trust and support once they completed the due diligence process and presented the business case to make the change to a new ATS/CRM. 
As a small business, price and implementation cost was an obvious barrier to overcome along with allocating dedicated resources to effectively manage the process, our data, and the roll-out.
Chelsi Clifton
Tribe Recruitment
Once the change was put in motion, Chelsi made sure they had a clear project plan and timelines for her team. The entire business remained informed on what to expect via clear and concise communication, ensuring the team embraced the new systems. 
Reaping the Benefits
Since making the transition 1 year ago, Chelsi and her team are discovering new features and capabilities every day. She maintains open communication with all members of the team to constantly tweak and refine the system to better reflect Tribe's evolving business practices. 
We've seen an increased number of roles filled from our database, which is a direct result of increased usability, searchability, mobility, and clean up-to-date data.
Chelsi Clifton
Tribe Recruitment
The leadership team now has clear visibility on where the business stands at all times via access to key reporting metrics. Consultants have more structure and are now able to see their activity goals and personal KPIs, resulting in better adoption and usage of the system. Further, the use of automation has given Tribe great time-saving and efficiency gains across the business.
---
To read more stories from Global Changemakers who have successfully navigated change within their business, visit our Global Changemakers series.
Subscribe to the Staffing Blog
Subscribe for trends, tips, and insights delivered straight to your inbox.