How to Build Relationships with Clients in an (un)Connected Era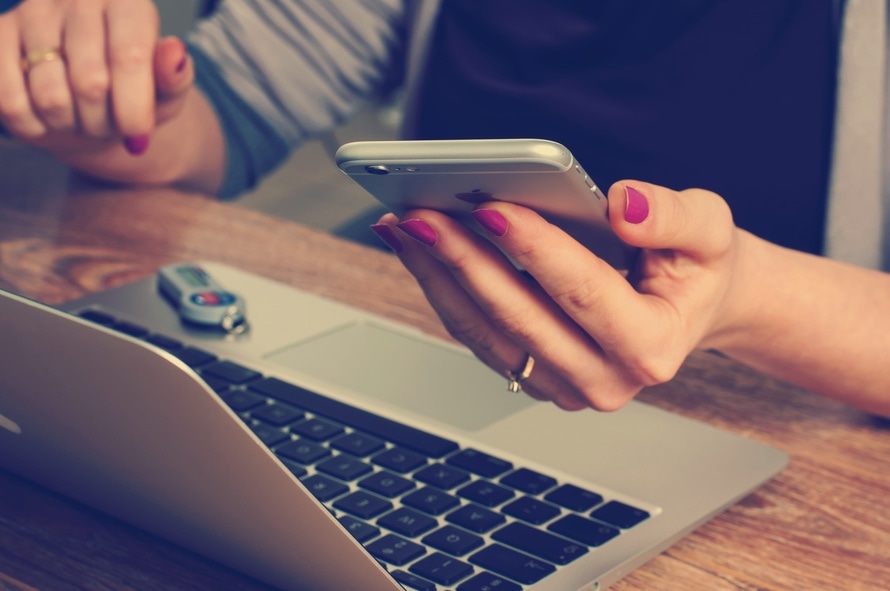 "We live in the most connected age in history. And yet, we have fewer relationships than ever."
In a recent Management Consulting News article, author and industry leader Andrew Sobel shed some well-needed light on the self-effacing issues affecting consultants today:
Relationship building and client development.
According to Sobel, consultants' biggest challenge today is building genuine, trusted relationships with clients in this digital age. With so many people using the internet for their day-to-day communications, it is becoming harder and harder for consultants to reach—and connect with—potential or existing clients.
On the surface, we are more "connected" than ever before. And yet, hardly anyone wants to meet face-to-face for conversations that can just as easily take place over email. Today, we have replaced talking on the phone with texting. We now submit email complaints rather than speaking directly with customer service representatives. For many, Sobel writes, the attainment of Facebook friends or Twitter followers is more important than the cultivation of meaningful relationships with friends, colleagues, and clients.
It seems that Sobel sees our technological-driven era as more about convenience than connections. And if everyone is all for convenience, hiding behind their screens, then how can we stand out? How can consultants, specifically, make an impression? How can you, as a consultant, build personal relationships with clients so that over time you become their go-to for any consulting needs?
Sobel offers seven 'how-to' tips for building and maintaining relationships with clients today:
Don't lend all your focus to senior executives.

Network and build relationships with all potential business connections, even if they are not at a decision-making level right now. They may become an invaluable asset or referral source for you down the road.

Make your prospects curious.

Curiosity creates an eagerness among prospective clients, further encouraging them to take the next step with your services. Give them quick answers to tough questions. Shake up their thinking with new, innovative solutions. Show them just a part of what you can offer. Make them want more.

Show clients how you are relevant.

Learn their business, understand their business, and know what it is like to be in their shoes before you even enter their doors. By doing this, you will focus less on yourself in that first conversation and more on their issues and what you can offer them.

Know clients' agenda.

Understand their business goals and what they hope to accomplish right off the bat. The more you know about what they want, the better you can help them exceed it.

Help them grow.

Simply put: if you contribute to your clients' growth and profits, they will never get enough of you. To them, you will be indispensable.

When appropriate, be vulnerable.

The key to a successful business relationship is a balance between personalization and professionalism. Share a little bit of the personal side of your life. Admit to being wrong. Talk about how you feel, not just about how you think strategically. The more you connect on a personal level, the less arms-length and formal your relationship will be.

Bring your meetings to new environments.

Changing up the environment when meeting with clients can bring out fresh perspectives, positive attitudes, and more powerful conversations.
Sobel's above strategies are extremely valuable for client relationship management, but are just one portion of what you, as a consultant, should know. These strategies can only be implemented if you can achieve that first conversation. But how do you get there? How do you get to the point where you can sit down and meet with potential clients? How do you reach those time-starved individuals who cannot give you the time you need?
You must network. You must make connections. You must nurture those connections. To get their attention, you must learn about your clients and know all there is to know about them before starting that initial conversation. Because millions of prospects are trolling the internet each day, the best way to reach new clients – at first – is in fact digitally.
The key to connecting in this seemingly connected world lies not in ditching technology, but in choosing the right technology: An easy-to-use solution that will empower client relationships, not replace them. A solution that takes both convenience and connections into account.
Customer relationship management, or CRM software, helps consultants achieve positive, thriving client relationships with ease. It identifies the key company stakeholders that will bring the most prosperous business relationships. It tracks client engagement by automatically capturing every interaction, giving consultants complete visibility into their client accounts.
With its identifying and networking capabilities, CRM allows consultants to make digital connections, nurture those contacts, and later turn them into quality, offline relationships. Consulting CRM helps consultants focus on what matters. It takes the tedious, manual tasks out of day-to-day operations so that consultants like you can focus on obtaining and retaining your clients.
To learn more about the insights you can get with the right CRM software, check out our blog post The Continual Pursuit of an Incredible Customer Experience.
Subscribe to the Staffing Blog
Subscribe for trends, tips, and insights delivered straight to your inbox.