How to Create an Award-Winning Candidate Experience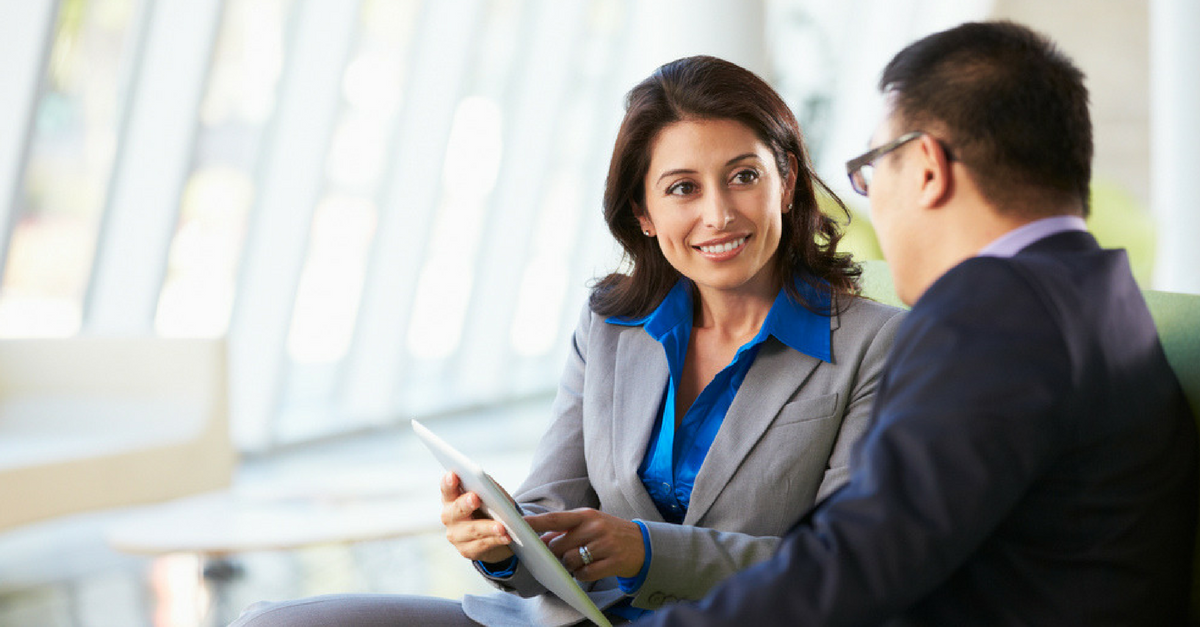 A standout candidate experience can set your recruiting firm apart from the pack. But do you really know how your candidate experience compares? Too often recruiting leaders just assume candidates have a great experience during the recruiting process — and then wonder why they're having trouble finding the candidates they need.
We talked to Tom Gimbel, founder and CEO of LaSalle Network, to get his advice for how to improve candidate experience. LaSalle is a national staffing and recruiting firm that was a 2016 winner of the North American Candidate Experience Award presented by Talent Board, which focuses on the promotion and benchmark research of a quality candidate experience. LaSalle Network had high ratings based on candidate surveys and its candidate engagement strategy.
The way you treat candidates will get around, Gimbel says. "Word of mouth is one of the most powerful marketing tools out there, and anyone who interacts with a brand can either go back to their network and bash or praise the company," he says. "Then that group takes it to their networks, and so on and so forth. Great experiences can spread like crazy, and negative experiences spread even more."
Here are his tips for improving the candidate experience.
Focus on Service
Paying attention to the details is a key part of building a great candidate experience. Gimbel says candidates remember how they're treated, and that will color their impression of your company.  "Look at who is interacting with candidates and what the communication is like," Gimbel says. "This starts with the interaction during the initial call, the tone of the employee's voice and how welcoming they sound, and continues with the front office receptionists and how welcoming they are to candidates."
Greeting candidates with a smile and helping candidates who call in looking for directions should be second nature, but they aren't always, so make sure everyone in your organization is prepared to shine. "It really is the little things that can make the biggest impact," Gimbel says. A few other details to consider:
Ensure it's clear to candidates how to get to your location, and include information about parking or public transportation.

Put candidates at ease as soon as they arrive by offering them water or coffee and taking their coat.

Open up to candidates. People are nervous when they come in to interview, Gimbel says, so a little bit of small talk about the weather or traffic can help ease the nerves and set apart great candidate experiences.

Give them opportunities throughout the interview to take a quick break, especially if it's a long day.
Set Expectations — Then Deliver
"A lot of candidate frustration comes from not setting expectations up front about the process," Gimbel says. Too often recruiters over-promise about what to expect, then under-deliver. If a candidate is expecting an update every day and doesn't get it, he'll be understandably disappointed.
"Recruiters need to be honest about what the recruiting process looks like and really map it out for a candidate during either the initial call or the interview," Gimbel says. If you give them a date they can expect a decision, stick to it — or let them know that you won't. This can be a challenge, of course: "We're human. We meet with hundreds of candidates a week and are going to miss emails or may not get to returning a phone call." At the same time, setting high standards means keeping everyone in the loop as much as possible. "We need to do our best to set expectations up front and explain the process."
Survey Your Candidates
By the time a candidate shares her impression of your organization on a ratings website, it's too late to do anything about it, even if it's based on a simple misunderstanding. Surveying candidates immediately after the interview can help you get feedback about your processes and make changes, Gimbel says.
Determine what makes a good candidate experience for you and draw up a few questions that can help find out whether the candidate got that experience. For example, if your organization prides itself on a friendly environment, ask questions about how welcome candidates felt. Emails often work best for post-interview surveys, but be sure they go out within 24 hours after an interview to get the most accurate responses.
Go Above and Beyond
Once you've mastered the above tips, raise the bar on your candidate experience. "There are things both on a small and large scale that can create a best-in-class experience," Gimbel says. In many cases, it's a higher level of customer service. In one instance, he says, a candidate left his wallet in the cab and the recruiting firm gave him money to get home. Another time a candidate locked her keys in the car, so LaSalle called a towing company for her.
"A more extreme case was when a candidate was driving to an interview, and his car stopped on the side of the road," Gimbel says. "We picked him up and took him to the interview and then back home afterwards." In each case, LaSalle provided a level of attention that many candidates might not have expected from a recruiting firm, but it's unlikely that they'll forget it.
Train Your Employees About the Candidate Experience You Want to Deliver
It's not enough for leaders to commit to this level of candidate experience; it takes training to get everyone on the same page. "Leadership and HR can create best practices, but if they're not training employees and revisiting the conversation frequently, it will get lost," Gimbel says. "Messages need to be repeated to stick."
Work with your HR department to develop a training program that educates employees about the level of candidate experience you want to deliver and what it takes to get there. You may need to dedicate additional resources and ensure employees are empowered to take the next step to give candidates an experience they won't forget.
Keep reading: Learn how to improve candidate experience with more candidate experience tips from six staffing pros.
Subscribe to the Staffing Blog
Subscribe for trends, tips, and insights delivered straight to your inbox.