How to Use Feedback to Grow Your Staffing Firm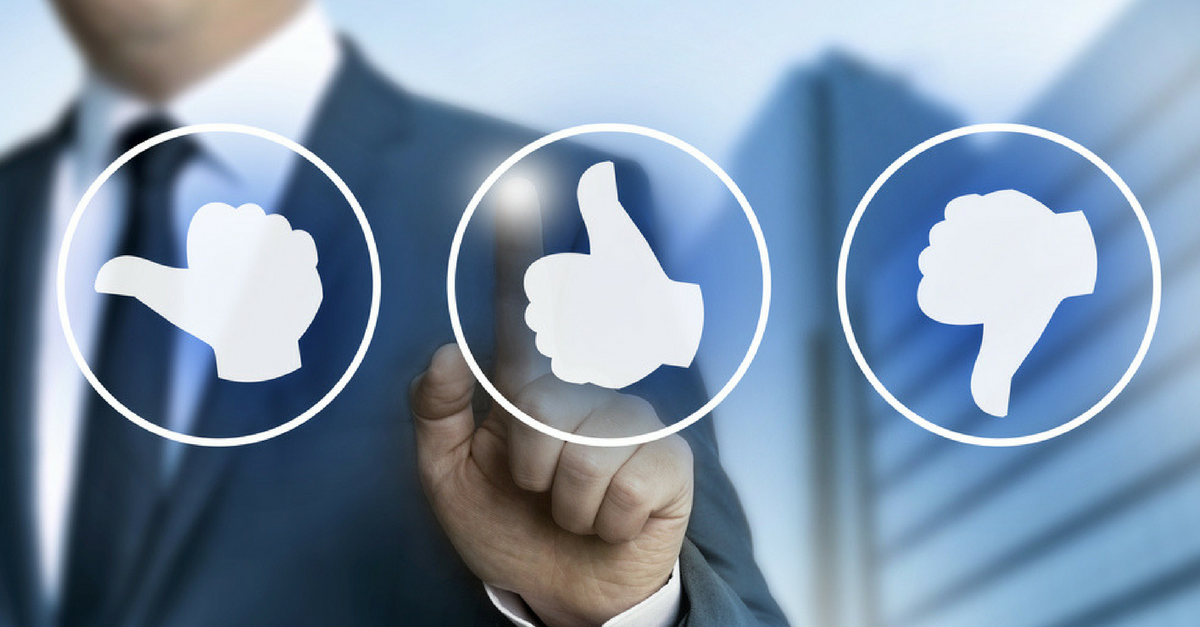 Feedback can be uncomfortable and it can be hard to hear without feeling like you don't measure up. But it also represents a chance for you to provide better service to your clients and candidates, and to outshine the competition.
"If you aren't open to receiving feedback from your candidates or clients, you're in jeopardy of losing their business," says Lauren Schuman, senior director of marketing and innovation at Pyramid Consulting Group, a staffing firm that specializes in working with fashion, retail, and beauty companies.
Schuman shared her tips on how staffing firms can use feedback from candidates and clients to continuously improve.
Ask for It Regularly and Directly
Requesting feedback can give everyone a chance to share their ideas and help you standardize responses. Pyramid created a program that gives candidates a chance to rate their overall experience and to talk to an executive if they had a negative experience, Schuman says. After interviewing, candidates can answer a few simple questions on a tablet, rating their experience on a scale of 1 to 5.
If a candidate reports a bad experience, they're asked if they want to speak to an executive at that time. "It takes a second to say in the moment that their feedback is really important, and we want to talk about it and solve issues. It's been a great way to receive feedback." Schuman says. The program has been in place for a year, and while candidates have reported poor experiences only a couple of times, having a process in place ensures those concerns are heard and responded to.
Respond to What You Learn
Clients can also be a great source of actionable feedback, as long as you're willing to make changes. Schuman says one of her company's large clients gave feedback about temps who weren't properly informed about how their first day would go—where they should park, where they needed to be. "We took that information and created documents for candidates. That's now a consistent preparation we give to everyone on their first day," she says.
"The first day is nerve-wracking to beginning with, and we don't want to burden the client with all that information," Schuman says. "That's the service we're providing." Recruiters are now responsible for providing the first-day template and the change has been an overall success, Schuman says. "It was a really great suggestion. If we just said, 'oh, we like the way we're doing it' and didn't change or evolve, I don't know the client would want to continue working with us."
Share the Impact
Getting feedback is a chance to take a moment and reflect on how you do things, and see whether you can do them better. When you accept and implement feedback, it builds trust with clients and candidates, Schuman says. "We build trust early on so they're open to giving that feedback," Schuman says. Each candidate is either met in person or via Skype to create a connection. Recruiters visit stores and managers to establish lines of communication and get to know brands and companies. In addition, Schuman is in charge of managing feedback on social media to provide a consistent voice and approach for Pyramid.
Keeping the lines of communication open and checking in regularly helps reinforce that you value feedback from clients and candidates alike and are willing to change to do things better. Doing so makes staffing more than simply a transaction, she says: "You can change the face of a company or someone's life by putting someone in a new job." Soliciting, listening to, and implementing feedback helps you get it right.
---
Want more insights on how to run a successful staffing firm? Check out this Toolkit: Resources to Grow Your Staffing Firm from the Ground Up for useful tools and tips you can use to improve your firm.
Subscribe to the Staffing Blog
Subscribe for trends, tips, and insights delivered straight to your inbox.