Looking Ahead: What's the Future of Candidate Engagement?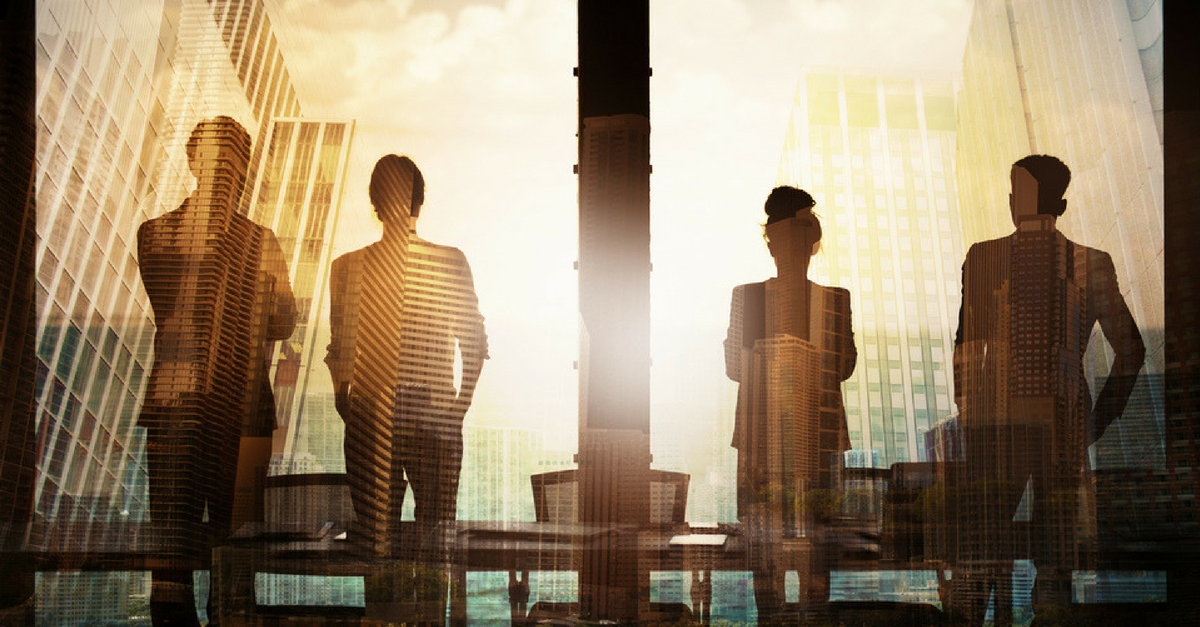 Technology offers organizations new opportunities to differentiate. But while businesses within sectors such as tech, finance, and marketing have been quick to adopt new technologies and set themselves apart, businesses within the recruiting and staffing industry haven't been quite so adventurous.
What we'll be looking at today is the future of just one aspect of staffing, but it's an aspect that will likely prove to be the most important of all in coming years.
What is candidate engagement?
In short, candidate engagement is the process of regular, personal interaction with your candidate pool, be it via email, text or face-to-face. It's all about creating and delivering personalized experiences…
…to tens of thousands of people, again and again and again. That, admittedly, sounds a little overwhelming for the average recruiter. But it needn't be, and the rewards for managing to do so are incredible.
The opportunity is there
While 61% of employers see a shortage of talent as the top barrier to growth, 71% of candidates are actively looking for – or at least open to discussing – a new job.
The risk of inaction is great
 60% of candidates have had a negative candidate experience, and 72% will talk about these negative experiences. And with social media and utilities like Glassdoor making it ever easier for candidates to air their grievances publicly, subpar candidate engagement can cause serious damage to your brand.
With Netflix serving up the most relevant movies, and Amazon expertly curating a user's shopping experience, people are getting used to personalization. Candidate engagement is the personalized experience of the recruiting world. It allows you to mitigate the above risk, and turn it into a positive.
The results speak for themselves
Recruiting firms who take candidate engagement seriously are 56% more likely to have referrals as top source and 63% more likely to have their own ATS as a top source. Allen Recruitment, a mutual customer of Bullhorn and Herefish, for example, now see over 60% of all placements being generated from their own database after committing to candidate engagement.
Candidate engagement works. The question now is how will it work into the future?
The tech that'll supercharge your candidate engagement
Recruiters can't work with tens of thousands of prospects per day. But computers can. While recruitment is still a relationship business, tech can do the mundane while you focus on what's valuable.
In short, technology's role in candidate and client engagement is all about making your teams more efficient. Better relationships through better technology.
So how will technology up a recruiter's efficiency? It will automate, and it will personalize.
Automate
Smart tech can automate many of the things that are necessary to keep candidates engaged, even when you don't have anything to sell:
Send stay-in-touch emails

Set follow-up reminders (be they for candidates or clients)

Send a message when a new assignment is beginning

Identify opportunities to build or deepen relationships
Personalize
 The key to engagement success is to personalize everything to the candidate. Every engagement must be relevant to them. Basic segmentation forms the foundation of this personalized approach, but technology is becoming exponentially better at understanding a candidates interactions with your agency, and can modify its behavior and messaging accordingly.
Make the most of what you've got
On average recruiting firms place 1% of their candidates. That leaves 99% unhired – an immense group. Many of the 99% may have been great candidates, but unfortunately, there are no silver medals in job hunting.
The status quo is to end up in a candidate black hole, largely ignored. We all know it, and generally think that it isn't a problem, or isn't one that can be solved.
Technology thinks differently.
The tech for tapping this resource isn't anything particularly earth-shattering. It simply facilitates occasional emails with helpful, amusing or interesting content. Perhaps a few openings, but they aren't the focus.
Engaging with your database of cold candidates gives you access to a candidate pool that no one else can offer. You already did the hard work of finding them, now it's time to do the easy work of engaging them.
Re-engaging your database allows you to submit faster and minimize competition, while the personalized content serves as a differentiator that candidates notice. These changes could realistically see you placing 2-3% of your database, or two or three times as many placements as the average firm – a monumental shift.
It's also important to remember that existing consultants are your next best hire and your best source of referrals, so it's vital that they are not forgotten in your quest to engage.
Great news
The trend towards candidate engagement through tech is only just starting. Recruiters who do this are well ahead of the curve. And once understood, the concept is relatively simple.
It can, however, be difficult to do well. You need the right tools and the right advice to get your database working for you.
That's where we come in
Herefish provides all the tools to execute a broad candidate engagement program and the guidance to set it up. Your sales and recruiting teams are just responsible for using Bullhorn, understanding that some cool stuff is going to happen, then following up on warm leads by contacting people who are ready to chat.
The content will be personalized. It will be signed by your recruiters. It will be sent from your offices. Your openings will be featured. Your brand will be displayed.
It's time to let technology do the recruiting grunt work, leaving you to do what you do best – recruit.
---
About Jason: Jason is the Co-Founder of Herefish, a company dedicated to helping the staffing industry better engage with their candidates and contacts. Jason spends his days working with customers and the Herefish team, figuring out ways to build better relationships with candidates and potential clients. 
Before Herefish, he was with the software company Sendouts, then on to industry-leading Bullhorn where he continued to build cool products. Outside of work, being active, getting outside and spending time with his two sons.
---
For the how and why of building candidate engagement into your firm's DNA, check out the Case for Candidate Engagement, a guide from Bullhorn and Herefish.

Subscribe to the Staffing Blog
Subscribe for trends, tips, and insights delivered straight to your inbox.