Marketing moves to recession-proof your staffing firm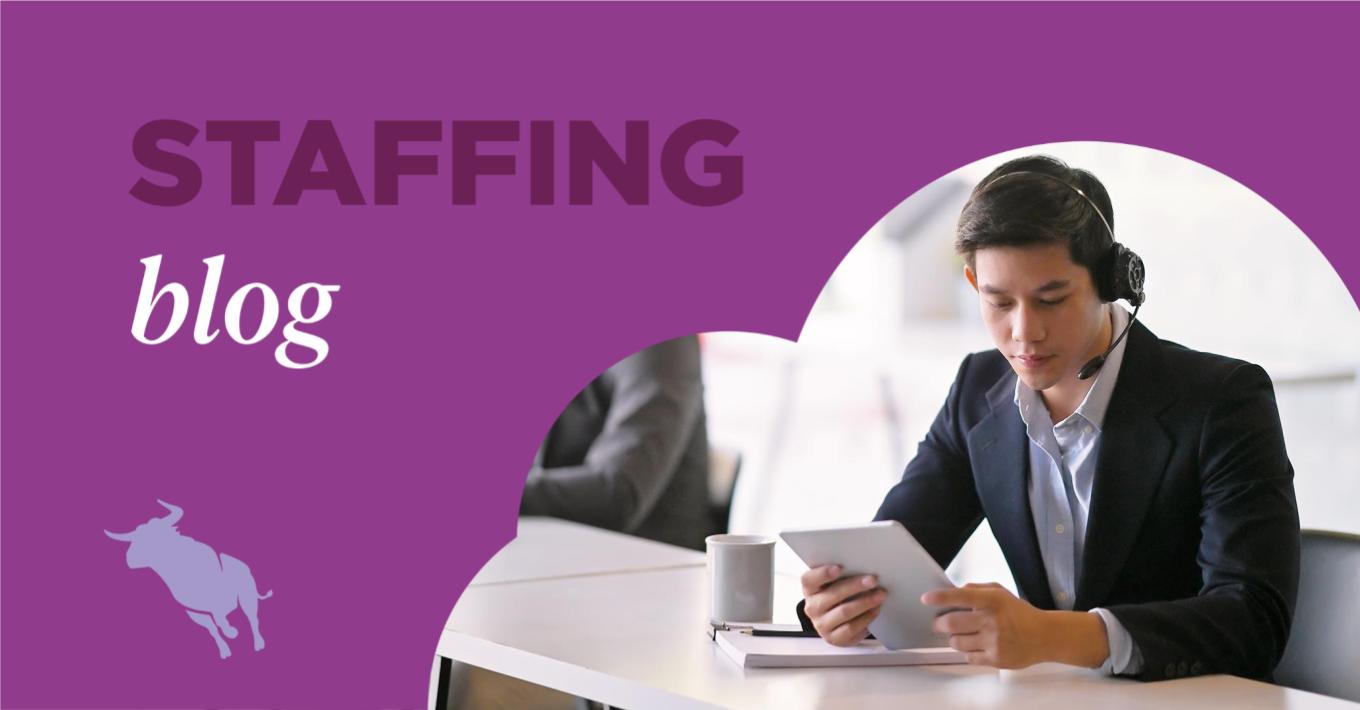 A recession doesn't have to kill your business. It's about not backing down – not just hiding until it all blows over. It always blows over, but we never know how long it will take. 
Remaining visible and taking a bold approach to marketing can ensure your company will still be standing when the bull pushes the bear out the back door. As many as 30% of staffing companies didn't survive the Great Recession. Don't let yours be a victim this time around.
Good marketing is free
This doesn't mean you should skip paying your marketing company; it means that smart marketing pays for itself. 
When evaluating the cost of a marketing project, what would it cost to break even – to make your marketing effectively free? 
Would you need to gain five new clients? 

Place three candidates in management/executive roles? 

Fill thirty light industrial job orders? 
Work closely with your marketing partner to align your efforts with your goals, and your marketing won't just pay for itself — it'll generate ROI multiple times your investment. 
Match your marketing to your needs
For example, if your toughest challenge is closing new business, but your website is 90% geared toward candidates, you're missing the mark and need to adjust. Likewise, if you're targeting employers recruiting for $100k+ positions, printing marketing materials on an inkjet printer won't make a great impression, even if the copy and images are on-point. 
But it's not about spending more on marketing; it's about spending smarter. 
When evaluating your options, you can choose to make a small, medium, or large investment of time or money to keep your business thriving through any economic downturn.
Stay in touch with your customers
When times are tough, you need to double down on deepening client relationships. That means building bonds with more people at more levels within each company you serve. This also means doing more to show clients the economic value of your services in the current market — and doing more cross-selling of services.
To keep your company top-of-mind (and strengthen your positioning), consider regular outreach through a mix of email, calls, marketing automation, physical mail, and when appropriate, drop bys. Do as much as you can to educate your clients and demonstrate the value of your services (without being overly sales-oriented). Employ a variety of communication channels and content formats, including email newsletters, webinars, social content (particularly LinkedIn events), video, eBooks, and print. 
Boost visibility among peers and prospects
Clients and prospects must know your company is in business and thriving – especially during an economic downturn. Otherwise, they may assume you've gone out of business! 
Writing blogs and articles costs you nothing but time (and it can be easily outsourced for a relatively small cost). Same with social media. You want to have a consistent presence and be committed to adding value and nurturing relationships with employers in your community and/or target market.
Attending job fairs and trade conferences is a more expensive part of maintaining visibility, but it is essential. While it might seem like an easy place to cut, if you skip conferences you've always attended, people will notice and assume you are struggling.
Keep your sales funnel full
Bringing in new business can present challenges during a recession, but this is no time to neglect your funnel! 
Generate leads by requesting referrals from candidates you've placed and from active clients. Reactivation is another smart (and free!) option to fill open orders and lower recruiting costs. 

Dig through your database to identify people or businesses you haven't done business with for a while. Reach out by phone, email, and LinkedIn to revive the relationship. 

Offer freebies like a webinar, eBook, or salary guide to generate valuable leads. Capture the contact information the prospect enters to sign up for the webinar or download the content and add them to your mailing list (with their consent). It won't take long for this option to pay for itself in future business. 
Drive revenue with your website
Conversion Rate Optimization (CRO) is the key to turning your website into a revenue-generating machine. How? By getting more people to your site—and then doing more to get those visitors to take action. That means adding more calls to action and then optimizing design and content to make taking the desired action the logical next step. 
Depending on your budget, you can make minor changes on your own, update your current website, or have a whole new site built to turn more site visitors into customers.
For more marketing ideas to recession-proof your staffing business, download Top 18 Marketing Strategies and Tactics for 2023, a free eBook from Haley Marketing.
Subscribe to the Staffing Blog
Subscribe for trends, tips, and insights delivered straight to your inbox.