SIA Global Power 150: Insights from Women Leaders in Staffing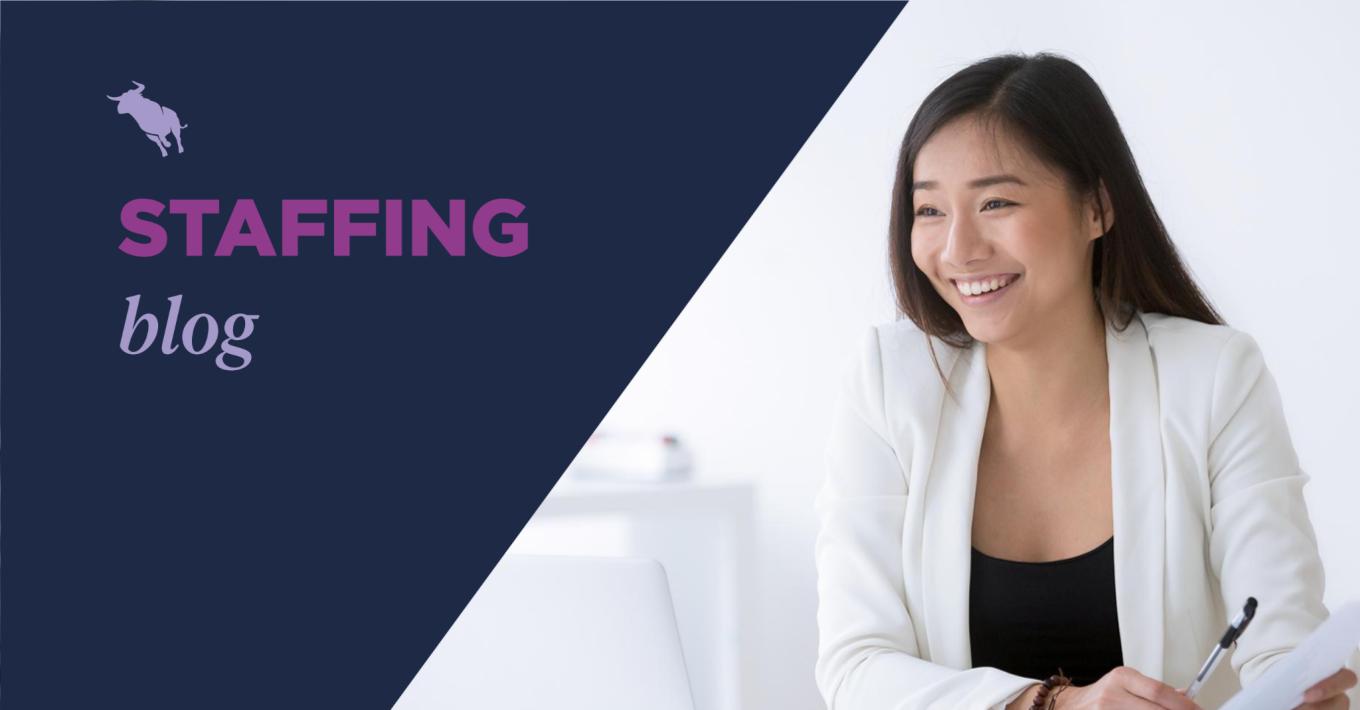 At Bullhorn, we're proud to support diversity, equity, and inclusion efforts across the entire recruitment industry. This year, we're honored to be a sponsor of Staffing Industry Analysts' Global Power 150 – Women in Staffing, recognizing women for their outstanding efforts and achievements in elevating the workforce solutions ecosystem.
"This list is so powerful because it recognizes the accomplishments of women — a group that is underrepresented in the staffing industry's most senior roles — and it also shows the incredible diversity that lies within their journeys," said Kristina Bell, Bullhorn's Director of Diversity, Equity & Inclusion. "These are entrepreneurs and business owners, C-suite leaders, risk-takers, philanthropists, strategists, diversity leaders, and much more. We know that representation matters and celebrating these leaders is a critical piece of inspiring the next generation." 
We had a chance to speak with two honorees from this list, whom we're proud to partner with as Bullhorn customers: Amiee Hawkins, Senior VP, Enterprise Operations, Cross Country Healthcare, and Stacey Lane, CEO, Staffmark Group. Below, read their insights on leadership, working collaboratively, and lifting up others.
What have you learned from leading during a time of significant change, from the global pandemic to economic uncertainty to the rise of hybrid and remote work?
Hawkins: Culture and connection are key in the hybrid and remote workspace. People drive our industry, and keeping a sense of belonging, camaraderie, and an overall collaborative vibe are essential to success, especially at Cross Country. Connecting more frequently and in-depth communication are essential to support ideation and creativity. Dedication to fostering internal partnerships has supported our mission to accelerate growth for the organization and our team's personal development. Working alongside our teams during these challenging times has further solidified how important servant leadership and trust are to an organization.
Lane: We had to adapt to change at lightning speed but stay true to who we are — a people-first organization. We also had to make hard decisions and stick by those decisions to move through the crisis with integrity. Supported by the strong values of Staffmark Group, we stood by our priorities: first, the safety of our staff — keeping everyone healthy — and second, keeping everyone working. We had several clients shut down, but we also got lucky. For example, one of our large national retailers needed immediate staffing to start up home delivery services – 6,000 workers ASAP. We moved our internal resources to help wherever there was a need. Our market density helped us switch quickly and seamlessly to serving clients in essential industries.
We bet that this event was temporary. Our staff had plenty to worry about, but they didn't have to worry about losing their jobs. We wanted all our staff to be there when, eventually, the workers affected by the pandemic would need new jobs in different industries. And when branches reopened from working remotely, they often extended hours to serve displaced workers who didn't have access to Wi-Fi as they mirrored our people-first philosophy.
We made deposits in the future, weathered the storm, and our most recent company-wide engagement survey recorded the highest levels of employee engagement in the company's history.
What recent accomplishment are you proudest of?
Lane: With my joint roles as the CEO / President of Staffmark Group and General Manager of Indeed Flex U.S., I am most proud that I have been able to meet the challenge of managing two organizations. As these two organizations collaborate and learn from each other, we are building the future of the staffing industry on knowledge and experience, coupled with digitalization to simplify the hiring process. In our joint project, these two great companies are putting work choices at the fingertips of our candidates and removing barriers to employment.
Hawkins: In my role, I am proud to have the opportunity to evolve Cross Country's world-class capabilities, which help keep our promises to our clients and elevate experiences for our professionals through every touchpoint in their career journey. 
Additionally, I am extremely proud of having the opportunity to lead Cross Country's transition from a 30+-year-old, homegrown, DOS-based ATS to a customized Bullhorn platform. This upgrade delivered unprecedented productivity gains and expanded our delivery capabilities by executing several large-scale implementations that created a best-in-class approach to preparation, speed, execution, retention, and scalability across the organization.
What advice would you give your younger self?
Lane: I'd say, "Stacey, I know you always want to do the best and to be the best at what you do, but do not be afraid to fail. Make informed and bold decisions and stand by them, but know when to alter your course based on what you have learned. It is changing and adapting in uncertain times that will truly mold you into the best you, the best person, and the best leader."
Hawkins: Stay true to yourself, and take time for experiences that strengthen your humanity. Having a little fear is good, but always take the leap into the unknown and, above all else, always lift others and support them to shine!
---
Learn more about Bullhorn's DE&I commitments, and view the full list of SIA Global Power 150 — Women in Staffing.
Subscribe to the Staffing Blog
Subscribe for trends, tips, and insights delivered straight to your inbox.