11 Great Staffing Insights from SIA Executive Forum 2018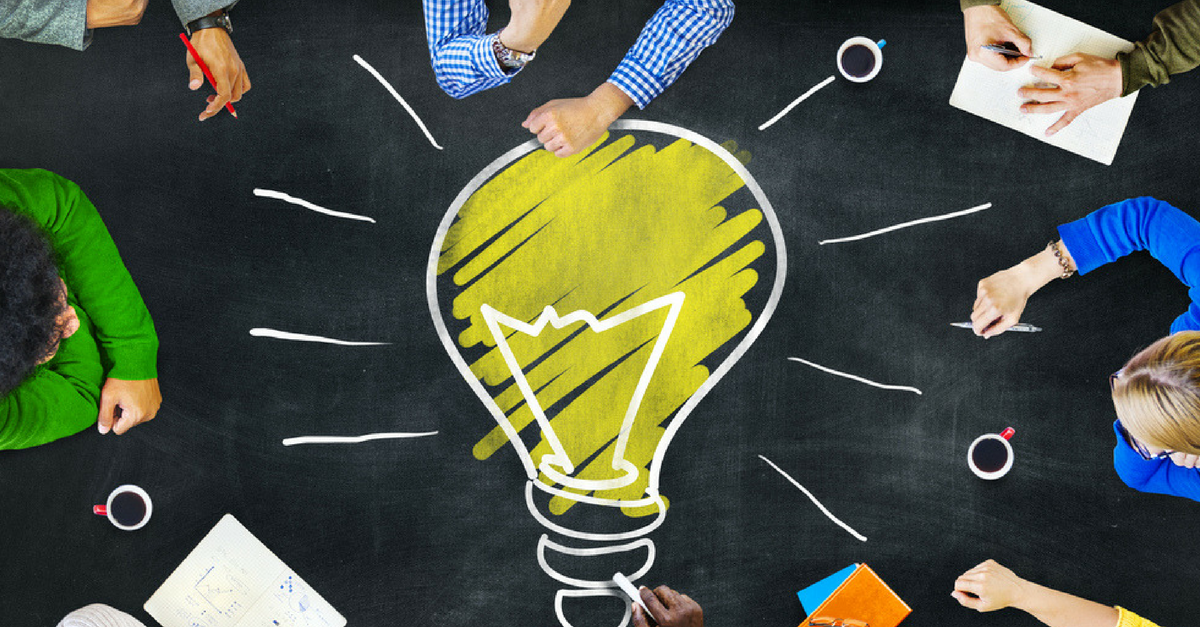 Last week, many of the best minds in the staffing and recruiting industry attended Staffing Industry Analysts Executive Forum 2018.  The three-day conference included numerous keynote presentations, countless breakout sessions, and endless opportunities for networking.  The theme this year was, "Future Forward" which was evidenced by the many session topics revolving around technology, AI, and what the future holds for the staffing industry.
Below are some of our favorite insights from thought leaders on how to keep the future in mind every day:
On finding new opportunities
"What we know – both in terms of research and instinctively – is that when you deepen the sense of relatedness with people, you increase the chances for information exchange, collaboration, and cooperation. And that's what gives you access to opportunities that are very human and feel good." – John Stepper, Author, Working Out Loud
On continuous improvement
"Ever heard the phrase, 'If it ain't broke don't fix it.'? I prefer 'if it ain't broke, look harder, and improve it anyway."—Jason Leverant, President/COO, AtWork Group 
On why salespeople fail
"The vast majority of salespeople who left the job knew exactly how to sell. They weren't stupid, they were trained well, they knew what to do.  The question is not why they failed, but why couldn't they execute? And the answer is: they were fearful."— Tim Alderman, President, Alderman Hockaday & Associates
On finding your purpose
"The moment you make your life more about others than about yourself, you have become a good steward."—Jason Jennings, Authority on Leadership, Growth, and Innovation
On how to stay ahead of the curve
"The main factor driving digital transformation is the market of all of the industries that we interact with on day to day basis – whether its Amazon or Facebook, the expectation of the experience continues to increase. You'll see these companies start to creep into our space. We have to be prepared to disrupt ourselves. If you have a CEO who is excited about digital transformation, you have to leverage that momentum to get everyone on that journey."—Marcus Sawyerr, President, AGX, The Adecco Group
On digital transformation
"Once you get into digital transformation, you won't be able to put the brakes on. You might as well be part of it rather than be on the sidelines."—John Hassett, EVP, Technology & Services Development, Allegis Global Solutions
On how to influence those around you
"When you empower yourself, you empower the people around you."—John Stepper, Author, Working Out Loud
On how to incorporate AI
"You'll probably get 80-100 different definitions of what's AI. We aren't trying to use AI to take over the world just yet. We're focused on the entry-level side. We're using automation for tracking patterns and making recommendations. We're starting to invest in the automation piece, and that's in play today where we see how we can take manual labor-intensive tasks out of the hands of the expensive recruiters and staffing resources, and put those in the hands of the AI tool."—Phil Noe, CIO, Adecco NA
On man vs. machine
"It seems like everyone in this industry wants to fight the machine. Speed—being fast—requires man and the machine, not man against the machine."—Jason Jennings, Authority on Leadership, Growth, and Innovation
On beating the skills mismatch
"On the talent side, we've seen a crisis of affordability. Everyone has seen the headlines around student loan debt. Also, it's about employability. You're taking a job that doesn't require the skills you went into debt for. It's based on affordability and employability.  That's where this idea of last mile training came from—how do you make that last mile count? The staffing industry enables direct contact with employers to determine what they're actually looking for. And if you work backwards you can determine what skills we need to teach students."—Ryan Craig, Managing Director, University Ventures
On growth
"It matters that you are willing to grow and get better. You don't have 20 years of experience. You have 1 year, 20 times."—Tim Alderman, President, Alderman Hockaday & Associates
These insights share a common thread—how do we prepare ourselves today for what may happen in the staffing industry tomorrow?  From enabling sales teams, to collaborating more effectively, to understanding and utilizing technology and AI, the speakers at SIA Executive Forum provided compelling views on the trends that are shaping this industry each day.
---
Want more insight on the trends, priorities, and challenges staffing pros say they're facing in the year ahead? Read the 2018 North Amercian Staffing & Recruiting Trends Report and learn about the opportunity that lies ahead for your firm in 2018.
Subscribe to the Staffing Blog
Subscribe for trends, tips, and insights delivered straight to your inbox.