Staffing Spotlight: StaffRehab—Reflections on Scaling in a Fast-Growth Segment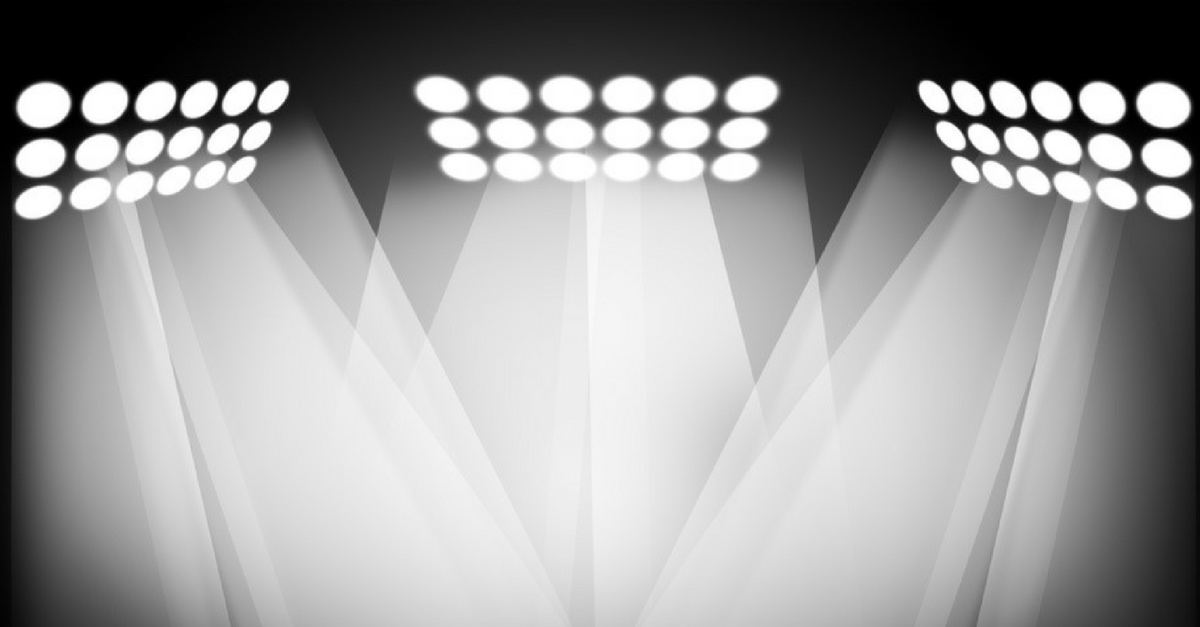 Recently, I had the chance to sit down with Sara Palmer and Lindsay Joseph who run StaffRehab, a healthcare staffing company that specializes in providing therapy professionals to school districts. At Bullhorn, we work with healthcare staffing firms across the spectrum, but few firms that are focused on this niche specifically. Given Staffing Industry Analysts' projections of both healthcare and education staffing growth outpacing the industry average, I was interested to learn more about operating at the intersection of these growth segments.
Throw in the unique dynamics of running a business with your sister and being millennial, female executives, I was excited to get their take. I left the conversation energized by their enthusiasm for the industry and their perspectives on what's important in work and life. Read more in their own words below about their entrepreneurial journey thus far and how they're preparing to outpace their competition.

What prompted you to start StaffRehab 8 years ago?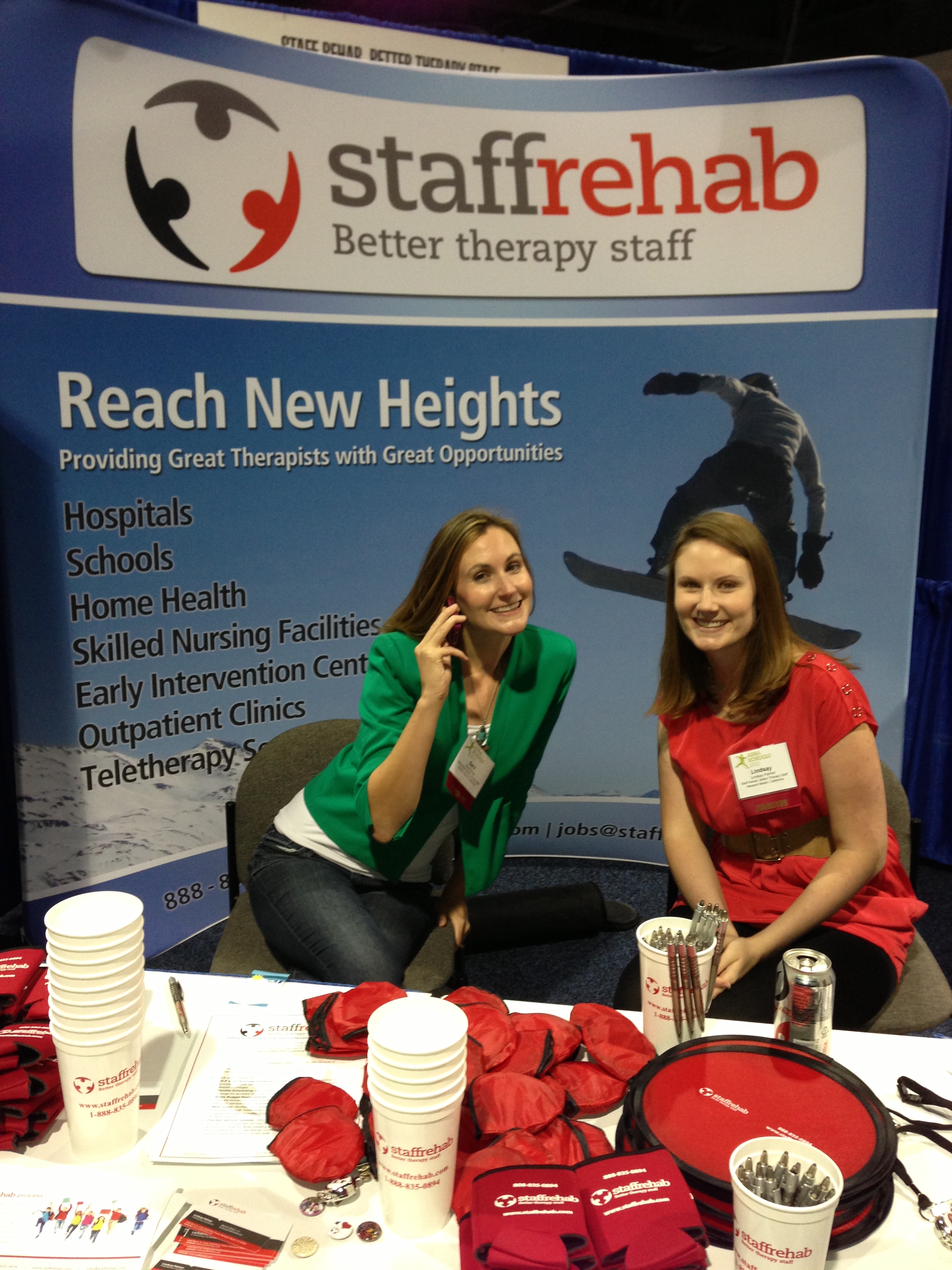 Sara Palmer, Founder & CEO, StaffRehab (SP): We were fortunate to grow up with knowledge of the staffing industry due to our dad's career and we always dreamed of starting our own business in staffing. After I graduated from Georgetown University, I started down the path of launching what's now StaffRehab. I conducted a market analysis on the Allied space and saw there was a huge opportunity. We focused on providing resources for geriatric clients at first, knowing the value that Occupational Therapy (OT) and Physical Therapy (PT) professionals provided to our own grandmother and aunt in the past. But when Medicare reimbursements changed, our book of business flip-flopped. We pivoted to focus on providing our candidates to the education sector.
Lindsay Joseph, Director of Talent & Co-Founder, StaffRehab (LJ): After this pivot, we truly learned the intricacies of the market from our candidates. We make an effort to stay close to our candidates, not only to ensure we're delivering value, but because they keep us updated on what we need to know to serve the market more effectively.
How is StaffRehab doing now?
SP: I'm proud to say we hit our 100 provider market with a $10M revenue run rate! And we're going to celebrate by taking our internal team to Mexico! We're lucky to have great internal employees and we're actively recruiting right now. We follow a thorough and deliberate hiring process internally, as we do for our clients as well. Culture is so important, especially for a growing business, and it's important that we make the right hire for where we are now and where we're going next. When we're recruiting for internal talent, our recruiters take a similar approach to external recruiting: relying on sourcing best practices, carefully screening candidates, building a rapport and confirming knowledge of this unique niche.
LJ: Agreed. Finding the right cultural fit is critical. The core values of our business are "courtesy, dignity, and respect." You've probably heard the phrase "healthy tension." We believe that honest and constructive conversations are bound to happen. We're looking for people who appreciate what "healthy tension" means and how to implement it on a day-to-day business. Difficult conversations are inevitable as we find those great people and contribute to a transparent and respectful culture.
There's a lot of competition for great internal talent right now. Beyond a cultural fit, what are the attributes of a great recruiter at StaffRehab?
LJ: We're looking for go-getters with a strong sense of urgency. They need to have context of the supply and demand in our sector, which informs many of our strategies and processes. A great candidate is someone who can work hard, meet our metrics, and then understand what it takes to create a connection between our clients and providers. Our team reviews background, experience, and is always professional and courteous to get the best package for that candidate and create a fit that will work out long-term. You need an upbeat personality and to stay positive regardless of the type of feedback you hear. We're very passionate about this sector as well and want to work with others who also care about special education.
SP: As we discussed earlier, we screen a lot of candidates for our internal hires the same way we would source for our clients. We believe in the results of this high-touch approach. The process has been refined over the years but it leverages clear guidelines and metrics to identify great talent.
As entrepreneurs, what do you know now that you wish you knew when you initially started StaffRehab?
SP: There are two things that immediately come to mind. The first is: "What you focus on is what gets done." The more you can communicate your goals and objectives, that's what the team will do. The other thing is: "As the team grows and changes, your business will evolve as well." It's okay that the team changes and you'll need different people based on the stage of your business. Focus on what you're good at and let someone else focus on the other stuff.
LJ: I constantly tell myself that if it was easy, then everyone would be doing it. Being type-A myself with a desire to get things right the first time, you have to remind yourself that you aren't going to have all the answers.
As sisters working long hours together, what advice would you give to others in a family business (which are common in the staffing industry)?
LJ: Have your relationship at work, but build and maintain your own personal relationship outside of work as well. It's not the only thing that's tying us together. It's something we have in common, but it's not the main focus of all of our conversations. Sara's my technical boss at work, but we're really just sisters so I try to keep the broader perspective in mind. It's also really helpful to have someone like our dad who has so much staffing context to help provide feedback. We were weary of him at first, but have to admit—he's usually right!
SP: We were lucky to grow up with the knowledge of what a huge industry staffing was, which is not usually the case. When I met my husband, he initially thought of staffing as a cottage industry with lots of mom and pop businesses which is a very common perception. But we knew the business opportunity which was one positive outcome of having a family in the industry. But you do have to separate the relationship a bit. We have personalities that complement each other. I'm more sales-oriented and Lindsay is more analytical. And I know I couldn't do what I do without Lindsay.
Beyond the staffing experts in your immediate family, who else do you turn to for advice and guidance?
SP: Over the years, we've tried to build a network of peers and mentors. It's helpful to have a trusted group to ask: "What would you do in this type of situation?" It can be trying to always go to one person (and in this case, my dad) as a resource. He's always been our biggest cheerleader and provides great recommendations, but we know we have to broaden our horizons to get diversity of thought and grow as business owners. Lindsay is truly an expert at emerging technologies in this space and she educates us on what's next. She meets with several companies a week to evaluate the landscape and identify when a tool or a resource makes sense for us to try.
You mentioned turning to a diverse group of people for insight. I'd like to ask about gender diversity as two women leading your company. I've found over the last 10+ years in this industry, there's still a disproportionate number of men leading staffing firms. What would you say to other women who want to follow in your footsteps as an entrepreneur or C-level staffing exec?
SP: Diversity and inclusion are important to us at StaffRehab. In my experience, I've seen women more drawn to the operational roles in staffing like a recruiter. Being that women are oftentimes great at building relationships and communication, it's an excellent job to utilize those skills. One obstacle I've witnessed that might be prohibiting some women from moving up is a hesitation to sell themselves and self-advocate to pursue those higher-level opportunities.
But when I think about the conversations I'm having at investment conferences, people are looking more at results than gender which can level the playing field. Their top concern is whether you're producing or not. If we can hang in there, keep producing results, and share our successes to stroke the fire when applicable, there will be a seat at the table for us. You hope someone is looking out for you, but I think it's something you need to fight for.
This is a tough question with so much momentum and evolution right now in your business and the industry, but where do you see yourself in five years?
SP: Five years from now I'd like to be running a $50M firm with Lindsay. With the tools and processes we've invested in, there's a strong possibility to do that. The more we can prove ourselves and the more we are open to conversations, the closer we get to that goal. I'm excited about it!
LJ: In 5 years, I'll be Sara's age! I joke but I'm grateful that we've had the unique opportunity to align our passions and look forward to what's next.
Author's note: Sara and Lindsay's father is Greg Palmer, former CEO of Remedy and board director for many top enterprise staffing firms nationwide. Read more about Greg's perspective on the role of boards in staffing in this article on the Recruitment Innovation Exchange.
Want more insight into the challenges and priorities of staffing firms? Download the 2017 North American Staffing & Recruiting Trends Report.

Subscribe to the Staffing Blog
Subscribe for trends, tips, and insights delivered straight to your inbox.