5 Texting Questions for Recruitment Agencies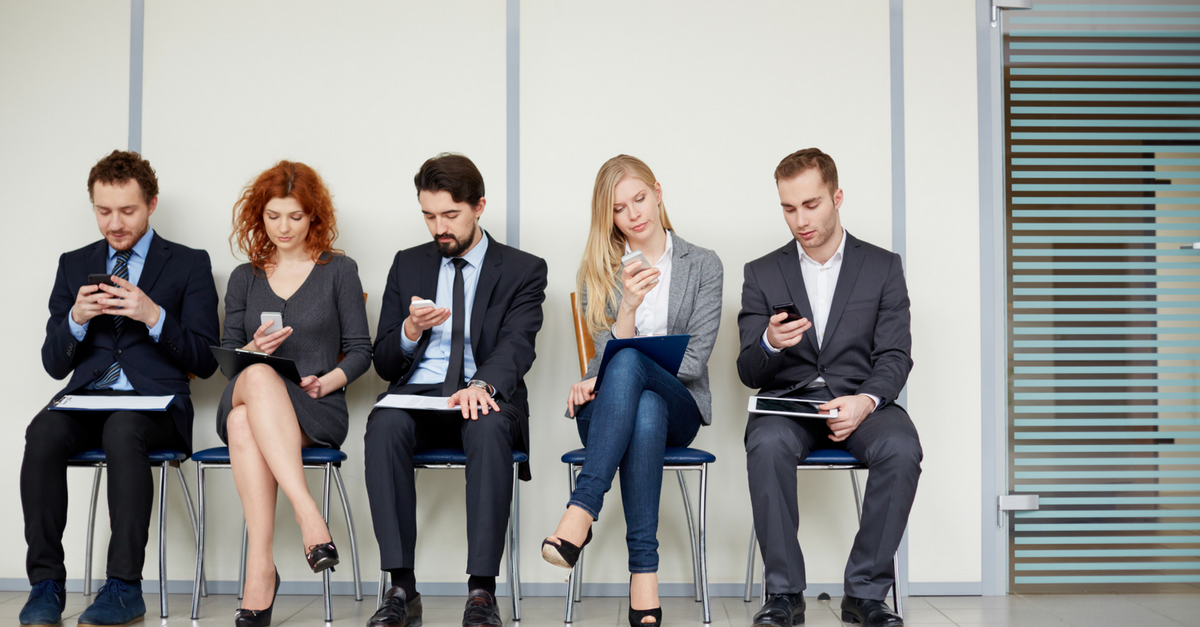 Engage Boston is less than a month away, and I'm pumped as I anticipate participating for the fifth time. I always leave with new insights, great ideas, and, as importantly, the satisfaction of having connected people who are working through similar challenges.
This year I'm heading to Engage with a mission: to test my hypotheses about the use of texting in staffing and recruiting. I've been hearing from some of our customers about texting in our industry—good and bad—and I'm looking to broaden my perspective and share ideas. To that end, I'm running a roundtable I'm calling "Texting & Recruiting – Does it Work for You?" I'm expecting a lively, thought-provoking discussion around these five questions:
How pervasive is the use of texting in your agency?
In my discussions with customers, I've heard that texting is the preferred channel of Millennials, both candidates and staff, and that it's rapidly replacing email and voicemail as touchpoints with candidates. Yet at a recent recruitment conference, I used my panelist role to ask the audience if their agencies are texting with candidates– and only two people raised their hands.
Does texting shorten candidate sourcing cycles?
I've read statistics that indicated people read text messages an average of three minutes after receiving, compared with hours for email, and longer for listening to voicemail. I've also read that the average response time for text messages is 90 seconds. Does this speed translate into shorter cycles for identifying interested candidates, and moving them through the interview process? And will spam invade texting as it has email, diminishing response times the way it impacted email? Is texting the new competitive edge, until all agencies embrace it as a channel?
If your staff does text, can you capture key information in your ATS?
Texting is fast, and for the nimble-fingered, easy. But how do agents capture the conversations, to ensure key information from the interactions are included in the ATS? Do they skip that step to save time? Or does your agency use texting tools within Bullhorn to send and log texts?
How does texting impact your business metrics? Does it matter?
Does your agency measure activity leading to placing candidates, or focus on end results? Have you seen any impact, positive or negative, that you attribute to texting?
What are the best practices for the use of texting in recruiting?
I haven't spoken with anyone who has their arms around this one yet. Something I recently heard from a customer: texting has a negative impact on sourcing, yet is great for engaging candidates once the relationship begins. I'm interested in hearing your thoughts and experiences on this timely topic.
If you have the good fortune to attend Engage Boston, I welcome you to join our roundtable. I'll be making a synopsis of our discussion available after the event, to capture what I anticipate to be an interesting and useful discussion. And on the topic of texting, be sure to take advantage of CloudCall's free Instant Messaging for Engage Boston attendees. This collaboration tool can be fully integrated into Bullhorn, enabling agents to choose when to capture conversations in candidate, project, and client records as single files.
---
About the Author:
John MacVarish is the VP of North American Sales at
CloudCall
. As a former account manager at Bullhorn, John learned about the challenges staffing and recruiting firms wrestle every day. Having used CloudCall personally while at Bullhorn, John experienced the productivity boost that came from tightly integrating telephony into CRMs, and enjoys sharing that experience with others.
Follow on Twitter: @johnnymacv @CloudCall
---
Discover how to more effectively engage talent, leadership, and the future of staffing at Engage Boston, the premier staffing and recruiting conference in North America. Register now.

Subscribe to the Staffing Blog
Subscribe for trends, tips, and insights delivered straight to your inbox.