The staffing summer reading list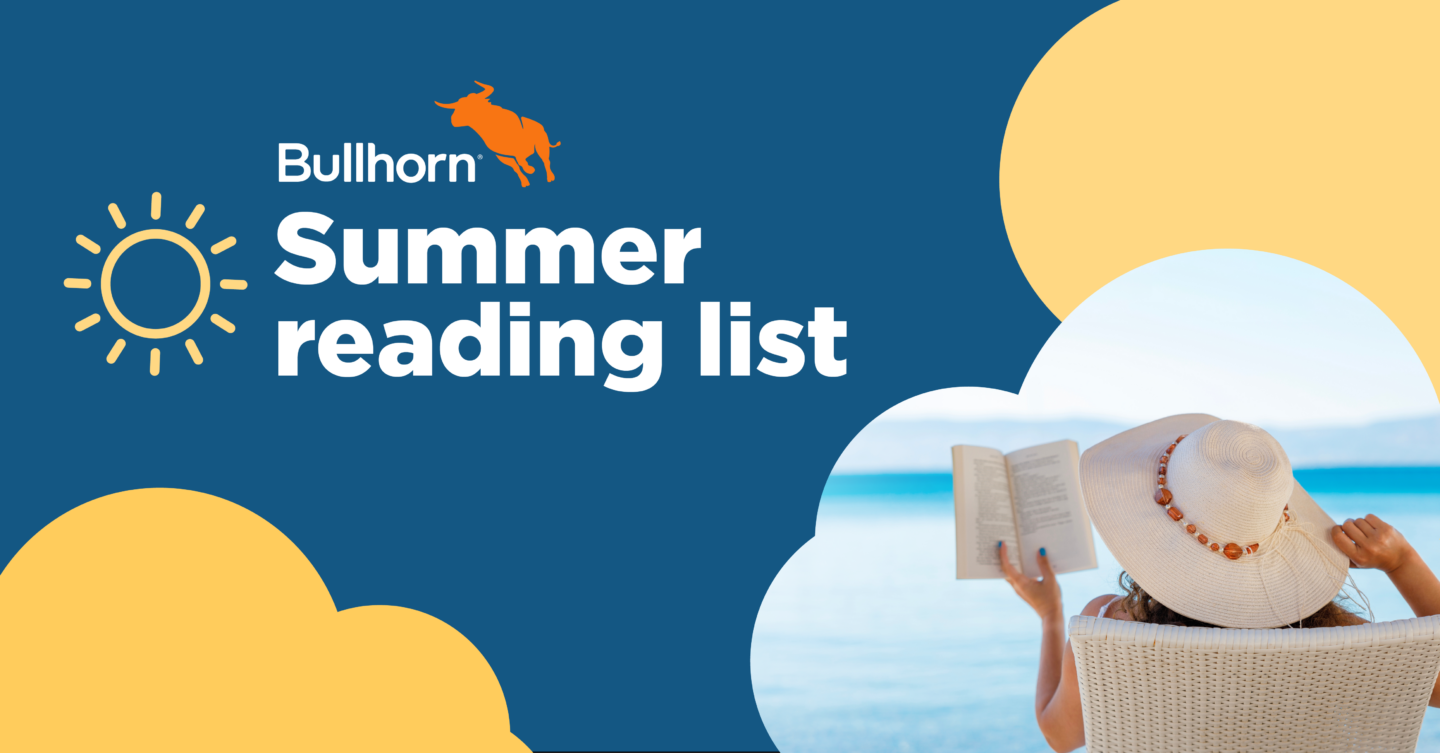 Summer has finally arrived. With the long days and warm weather come more trips, travel, and downtime, spelling the perfect opportunity to get lost in a good book.
To bulk up your summer reading list, we reached out to leaders from around Bullhorn for their recommendations. The titles they came back with touch on everything from leadership to business strategy to AI, reflecting the diverse and forward-thinking values of the staffing industry as a whole. 
Below, check out our staffing summer reading list, then head to your local bookstore or library and pick up a copy of your own. Happy reading!
Together We Rise by The Lady Leaders Book Club (Kendra Cato, Joanie Bily, Lauren B. Jones et al.)
Recommended by Eddy Lee, Regional Sales Director, Field
In Together We Rise, you'll hear from a diverse range of unique, experienced authors and leaders-from company CEOs to Presidents to Founders and Co-Founders. And one thing's for sure: By the end of this book, readers will agree that now is the time for women everywhere to stand together and rise up.
Recommended by Keith Weightman, Regional Vice President, National Accounts
"In the world where everyone is looking for the next 'slick' method or framework, Casey goes over six common-sense strategies that anyone could benefit from reading, even if they're not new concepts. And I'll read anything that was the top producer for their firm for over 20 years." – Keith Weightman
Recommended by Rob Louth, Global Account Director, Enterprise
"Dr. Chamorro-Premuzic offers a brilliant insight into human interaction with Artificial Intelligence and its effect on our relationships, our careers, our need for self-promotion and our thirst for knowledge. This book offers a fascinating journey through the opportunities and pitfalls of AI technology on us as individuals as well as a wider society. Given the proliferation of generative AI in recent months, this offers a great guide to navigating the almost infinite considerations of deploying this type of technology at scale." – Rob Louth
Dive in DEEP by Joanie Bily, Chief Experience Officer, EmployBridge
Recommended by Kendra Cato, Director, Enterprise Strategy
"This book is a must-read for young professionals, seasoned professionals, anyone seeking to elevate their career, and everyone in between. Joanie's mix of shared personal stories, sound advice and actionable insights makes for a powerful read that you won't want to put down. What I love most about this book is the emphasis on matching your career path with your interests and unique skillset in order to build a fulfilling career with a sense of purpose." – Kendra Cato
Recommended by Eddy Lee, Regional Sales Director, Field
"As President of the Adecco Group Foundation, Joyce makes an extra effort to go above and beyond and create truly memorable experiences that show appreciation for her colleagues and clients, and you can learn to do the same. In this book, you'll learn how to lead your life with more passion, purpose, and meaning. You'll gain leadership skills like what it means to vote with your time, when to go to the fire, how to hire and inspire talent, and why your boss is your best customer." – Eddy Lee
Culture Through Crisis by Andrew Limouris, President and CEO, Medix and Talentoday
Recommended by Megan Hinchy, Managing Director, Enterprise
"There are many reasons why I would recommend Culture Through Crisis. Andrew Limouris is the CEO of Medix, and a long-time friend of Bullhorn. Medix is an account that I have personally been working with since I started at Bullhorn over five years ago, and seen firsthand the impact of their culture. Andrew has created a team that cares so deeply about not only their work and what they do, but also each other. The book is a great read about why that matters. It's not a book about how they grew their business (they did!), but how they continued to empower, collaborate, and keep focused on their core values during such a tough time. The personal anecdotes from different members of the Medix team shed light on how this family of coworkers built a culture that has demonstrated that they can get through just about anything together!" – Megan Hinchy
Subscribe to the Staffing Blog
Subscribe for trends, tips, and insights delivered straight to your inbox.