Top 3 Reasons a Cloud-Based CRM Is Ideal for Financial Services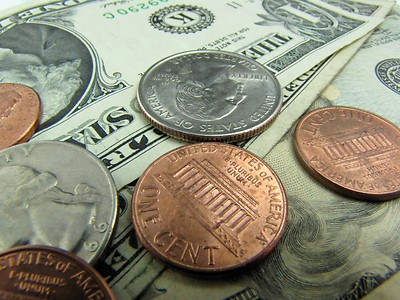 Arguing that financial services firms need CRM is like telling a parent that they need extra hands. Of the hundreds of financial services firm leaders with whom we've spoken extensively, most already understand the need for account relationship management and contact management systems. Almost all acknowledge that organizing customer information and leveraging insights on prospective customers are valuable goals, and that having systems in place to manage these initiatives would be beneficial.
However, there is one major obstacle that members of the financial services industry run into time and time again when determining which CRM systems to purchase and implement. We've heard it dozens of times: "Should I use a cloud-based CRM system or an on-premise CRM system?" Well, here are a few rather inalienable facts.
Cloud-based CRM is cheaper than on-premise software.
All other factors being equal, cloud-based CRM is more affordable over the long term than on-premise installations, leading to a more profitable business for you. True cloud software means that you're always up-to-date on the latest and greatest innovations, since updates are automatically deployed by the vendor, not your staff. In addition to the regular hassle of installing new versions of on-premise software, these solutions also have a major upgrade "pinch" every three-to-six years (when a considerably new version comes out) that often costs more than 50% of the price of the original implementation. Over the course of seven years, cloud-based CRM solutions cost 46% less than on-premise solutions.
You can't outgrow cloud-based CRM systems.
Cloud-based CRM lets you scale your data needs as your business grows, which means you simply can't outgrow it. This is not only great for ensuring your needs are continually met, but is also a more affordable option over time.  The beauty of cloud-based software is the beauty of instant, unlimited growth. A flexible, multi-tenant architecture enables Bullhorn to update its CRM quickly to introduce new features and bug repairs, keeping pace with rapidly changing business conditions and supporting a single person start-up or a global investment bank with 500,000 users. You can add users, offices, or lines of business as quickly as you need without incurring massive implementation or opportunity costs. Since 2001, this approach has enabled numerous organizations that rely on Bullhorn's CRM to expand their operations seamlessly, increasing staff levels from the hundreds to the thousands.
This simply isn't possible with on-premise software.  With on-premise, you have to predict how much data and server space you'll need based on projections of business growth. And you're paying for those servers yourself, so you'll either under-provision space and be unable to get everyone who needs to use the CRM on it, or you'll over-provision and just end up paying for data and server space you don't need.
True cloud CRM solutions like Bullhorn enable faster performance and data access than on-premise solutions.
One of the many advantages of Bullhorn is that its CRM applications run on the same source code. Every customer's distinct database is based on the same fundamental schema, or structure, which includes records, fields, tables, relationships, stored procedures, and other database elements. When the application is updated at the platform layer, this common code base streamlines the process, making it efficient, tightly controlled, and repeatable. This contrasts starkly with platforms comprising individual, customized application versions, which would require lengthier and more complex maintenance efforts. Because each customer works with the same core application and basic database schema, Bullhorn must update the CRM just once, with exceptional speed and precision.
Another benefit of the common code base and database schema is the elimination of the "forklift upgrade," the painful migration of an application from one major release to another. Bullhorn can completely control upgrades because it develops, builds, and deploys each release of the core application just once. Not only does multi-tenant software-as-a-service facilitate upgrades and updates, but it also supports an economy of scale. The expense of development and maintenance is spread across the subscriber base.
You're Biased – Right? Yes, We Are.
Clearly we have an opinion on this argument because we've gone ahead and created what we feel is the most compelling custom-made modern CRM solution for financial services firms. Bullhorn CRM for Financial Services was built specifically for insurance, investment banking, commercial banking, private equity, financial advisory, mortgage brokerage, and accounting firms to address their specific needs around email and activity tracking, reporting and analytics, and workflow productivity. It tackles the major challenges inherent with traditional financial CRM systems, namely poor adoption and lack of relationship insight, and includes contact management, passive activity tracking (so your business development team doesn't need to waste time with manual data entry), billing information, and client health reports.
Bullhorn's financial CRM enables easy collaboration between internal teams and is purpose-built for anytime, anywhere access via mobile devices. The user interface is stunning and was designed from the ground up to ensure that financial services firms – which often have disparate offices and remote workers – would adopt the product without hesitation. It helps your sales and marketing teams create more fruitful relationships with prospective and existing clients, and tap into the power of their team's connections with minimal effort. It saves your team hours per day on data entry and busy work, and helps you identify opportunities for service upsell within existing clients.
Learn more about Bullhorn's CRM for Financial Services: Bullhorn Financial CRM
Download our full whitepaper on cloud versus on-premise CRM solutions for financial services firms: Cloud Versus On-Premise CRM for Financial Services Companies: Not a Cut-and-Dry Situation
Subscribe to the Staffing Blog
Subscribe for trends, tips, and insights delivered straight to your inbox.