Uncovering the Latest Industrial Staffing Trends (And What Commercial Workers Want)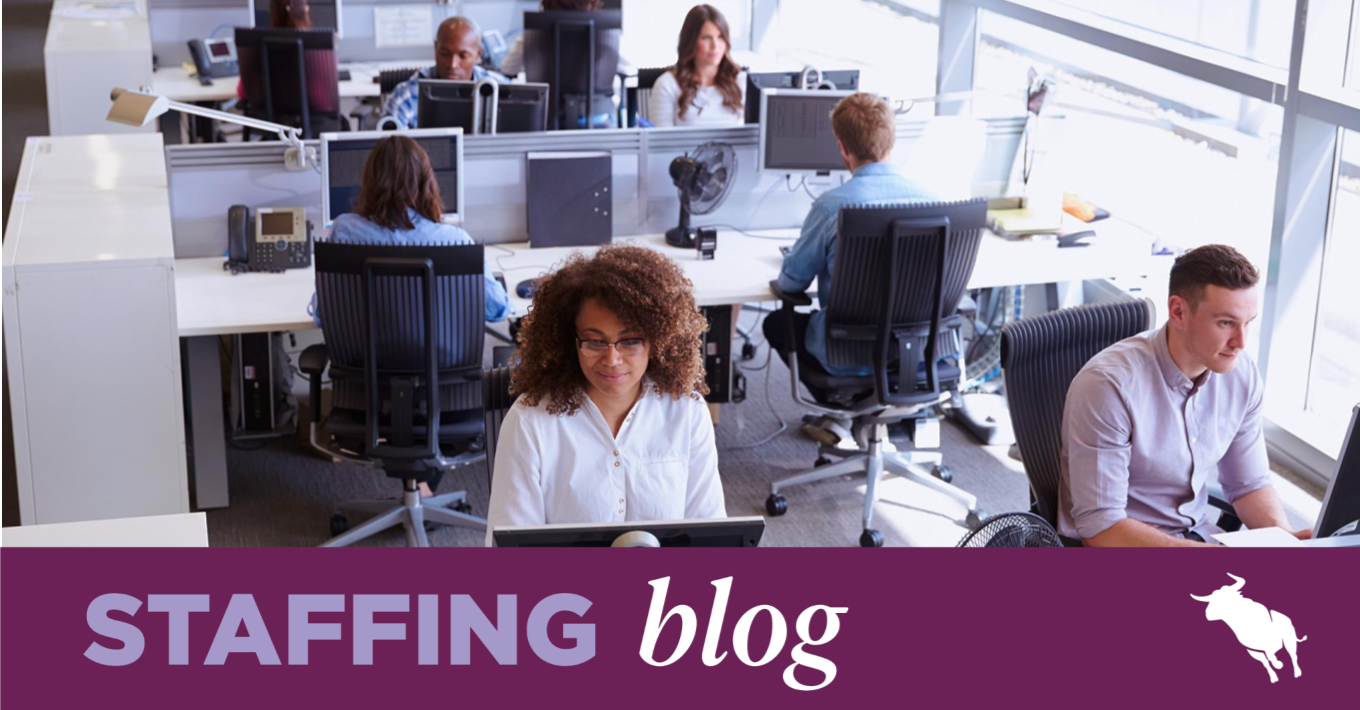 Staffing firms in any vertical are faced with new challenges in the aftermath of the pandemic and the ongoing economic uncertainty. But firms serving commercial and light industrial (LI) businesses must face the omnipresent talent shortage paired with countless job orders and shrinking margins, an increasingly complex puzzle unique to those in the high-volume staffing industries. 
How can commercial/LI firms keep up with the demand for talent in an increasingly talent-short world? And when you have a qualified pool of candidates, how do you keep them consistently engaged, so they work with your team on their next assignment?
We're here to help answer these questions (and more) using insight from the workers themselves. We surveyed global temp workers on their experiences working with staffing firms in 2022 to produce this year's GRID Talent Trends Report. 
Over 500 commercial/LI temp workers weighed in on everything from how they want to be contacted to why they work with recruiters in the first place. Read on for key takeaways, and check out the entire GRID Talent Trends Report for more findings. 
It's All About the Relationships
It's top-of-mind for every recruiter in the staffing space: candidate relationships. Whether you found the candidate on a job board or, better yet, in your database, engaging with candidates is absolutely essential in filling open roles. But in the commercial/LI space, where positions need to be filled quickly and often with multiple candidates, candidate engagement needs to be efficient to meet business goals while being personalized to ensure a steady stream of qualified talent.
And workers agree: 68% say they've abandoned the job search because it took too long, a bit higher than the global average for all verticals. Don't let delayed outreach cause candidates to drop off. Try incorporating automation or a chatbot to ensure every candidate gets contacted, no matter when they apply. 
The good news is that workers want to work with recruiters and see the value in those relationships. More than half would work with their firm again, and one in five would recommend their firm to someone else. One-third of respondents say they work with recruiters because of the access to jobs and contracts they want, while one in four agree that the greatest value a recruiter provides is finding the right jobs.
On the other hand, that leaves a large percentage of commercial/LI workers unhappy with their recruitment firm. Workers in this space want the right position at the right time, so it's crucial to build solid relationships while efficiently moving candidates through the talent lifecycle.
Meet Workers Where They Are
Unlike other verticals, such as professional or healthcare, the commercial/light industrial space is often challenged with workers not having access to technology while on the job or candidates not having resumes or LinkedIn pages available. Recruiters must meet candidates (and workers) where they are to continue to build those valuable relationships no matter what.
We asked commercial/LI workers about their preferences for communication frequency and medium, and the findings may surprise you. 
In between assignments: Over one-third of workers want recruiters to reach out at least once per week, and 22% prefer even more outreach. 
What's even more critical to put into practice is reaching out to talent on their preferred channels. Firms that don't match their actions with candidate preferences risk losing candidates altogether or delaying the placement process, which can often mean your clients go somewhere else to fill their open roles. 
While on assignment: 41% prefer recruiters to reach out once a week, while only 16% want more frequent outreach. This creates a delicate balance between consistent (and wanted) outreach and over-communication with candidates, which could cause workers to go elsewhere for future assignments. 
It's crucial that recruiters spend time determining how and when each candidate would like to be contacted while on assignment to ensure the door for redeployment remains open. 51% prefer email outreach, but only 38% say recruiters contact them that way. Just 16% prefer phone calls, but 30% report that their recruiters contact them over the phone. Taking the time to confirm worker preferences will go a long way in maintaining those relationships.
When not on assignment: 43% of workers prefer email outreach and report that, for the most part, recruiters are meeting this need. However, only 27% prefer phone outreach, but 32% say recruiters continue to reach out via that method. 
With hundreds of open roles and thousands of candidates, you will likely not always get it right. But the key is ensuring your team understands the best way to get in touch with candidates and meet those needs using a combination of technology and the human touch.
Double Down on Talent Experience
The commercial/light industrial space is fast-paced and high-volume. But that doesn't mean the talent experience needs to suffer as a result of shorter timelines. What can we learn from the challenges faced by today's workers in the commercial/LI space? 
The number one challenge recorded by our respondents is the cumbersome credentialing/licensing process. Credentials are a vital component of the recruitment process for commercial/LI firms, so utilizing technology to create a seamless credentialing experience can be a game-changer to improve the talent experience and create a better process for your internal teams and clients. 
The other top challenges faced by workers today stem from a lack of recruiter proactivity in finding a new role when one fell through or matching workers with roles that aren't a fit. Over one-third of respondents have experienced issues like this in their job search. Workers who experience these issues are more likely to work with a different firm for future roles, limiting your team's chances of redeploying that worker. 
Take stock of your current talent experience-focused objectives: are you using self-service platforms to help candidates complete paperwork or submit credentials on their own time? Are you sending surveys to understand areas of improvement or candidate preferences? By focusing on talent experience when it comes to your technology stack or engagement strategy, you can transform the way talent works with your team and build that sought-after pool of qualified talent.
Find out more about what today's talent wants from recruitment agencies in the latest GRID Talent Trends Report.

Subscribe to the Staffing Blog
Subscribe for trends, tips, and insights delivered straight to your inbox.