How Video Can Help You Respond to the Changing Candidate Dynamic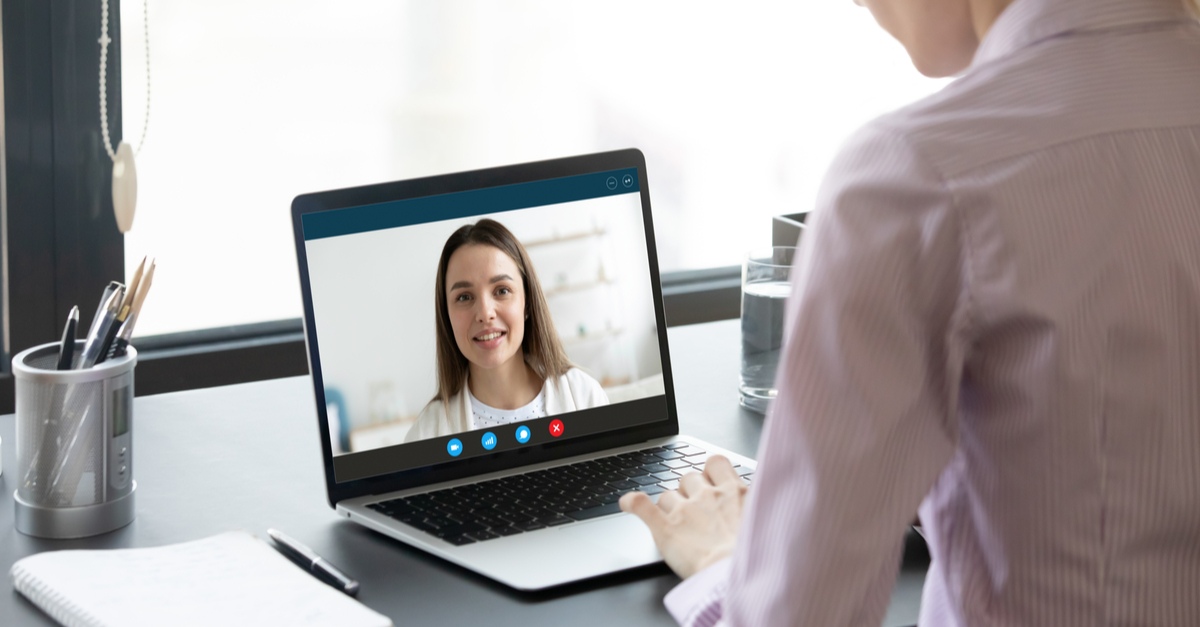 While staffing firms across the globe are forced to re-examine the way they do business in light of the recent global events, we understand that you still have a commitment to your clients and candidates to be as effective as possible. With that in mind, here is everything you need to know about video interviewing.
---
The current pandemic has forced virtually every business to rethink the way in which it operates, and this is certainly true for the recruitment sector: there's no doubt that Covid-19 has dramatically reshaped the hiring process, both currently and possibly forever. 
Arguably, the interviewing process has been impacted the most. While some businesses have put their hiring plans on hold, and others have slowed down, many businesses have sought to adapt their processes in order to maintain momentum. Whichever the category, it's hard to imagine that anyone is conducting interviews, in the same way, today as they were just two months ago. Virtual has become the new normal, and with that, we've seen an insurgence in the use of video in the hiring process.
With no other choice in light of the current pandemic, thousands of recruiters and hiring managers alike have turned to video conferencing platforms to keep their hiring plans moving forward. There are also those who were ahead of the curve, who had already invested in a specialist video interviewing platform and who were primed to change their processes to suit the new, entirely remote way of working.
Video interviewing in the recruitment cycle is not new. In fact, specialist video interviewing solutions have existed for many years now. And with more and more businesses realizing the benefits, there has been a steady increase in the adoption of video tools, as well as the change in hiring practices they bring about, for some time now. Yes, COVID-19 has accelerated this, but there was a clear trend before the pandemic hit: video is on the rise and it's here to stay. 
Interestingly, despite the myriad of free options available, recruitment-specific solutions, such as Odro, have seen their platform usage increase from 200,000 minutes per month to a staggering 6.3 million minutes since the pandemic began. Here, we take a look at the reasons for this, examining the benefits that recruitment specific video solutions offer versus the free alternatives.  
Video conferencing platforms can be used to conduct two-way interviews. And when it comes to video conferencing, they're hard to fault. However, there is a considerable difference between general video conferencing platforms and the specialist technology that's been designed specifically to meet the needs of the recruitment industry. 
First off, unlike with general video conferencing tools, with specialist technology, there are no downloads, logins, or passwords required to access your virtual interview room. You simply send out your personalized link to your candidates and/or clients and you're all set in just one-click. That may seem a fairly trivial benefit to some, but for recruiters who are conducting interviews day in and day out and who will come across both candidates and clients alike who are using video for interviewing for the first time, ease of use is paramount. 
As for the main benefit, it's simple really. Specialist video interviewing platforms come with a host of additional features that free platforms were simply not designed to fulfill, all of which are aimed at helping you win better business and engage more talent. Not only that, but they're also designed to benefit everyone in the process. Your clients benefit from the added value you're bringing, which negates the need for internal calendar coordination and reduces the pain of first-round no-shows and drop-offs. Additionally, your candidates no longer have to take time off or spend money on travel for an interview they might unknowingly be ruled out of in the first five minutes. With video, your candidates are also far more likely to be able to skip a stage in the process. All of which means you can cut the time to hire in half while doubling your interview to hire ratio.
Here's how – with specialist video technology at your fingertips, you can:
Set up and send candidates pre-recorded first stage interview questions that they can complete in their own time.

Send your clients a link to a one-click access, co-branded portal where they can review shortlisted candidate videos, along with CVs and all relevant documents in one place. 

Increase engagement rates with prospect candidates by sending personalized video messages to their inboxes in just 30 seconds, again accessible in just one-click. 

Gain real-time insight on your interviews and shortlists with usage data and heatmaps, taking the service offered to your clients to the next level. 

Utilize built-in candidate consent functionality to aid in your GDPR compliance strategy.

Complete online right-to-work checks. 

Benefit from an intensive recruiter specific training and implementation program. 

Access advanced management information reports. 
So, while free video conferencing tools have a huge part to play, for recruiters, a specialist interviewing tool offers a host of additional benefits that help streamline processes and benefit everyone in the hiring process. 
---
To learn more about Odro, please click here. 

Subscribe to the Staffing Blog
Subscribe for trends, tips, and insights delivered straight to your inbox.