Why Now Is the Time to Move from a Server-Based to Cloud-Based CRM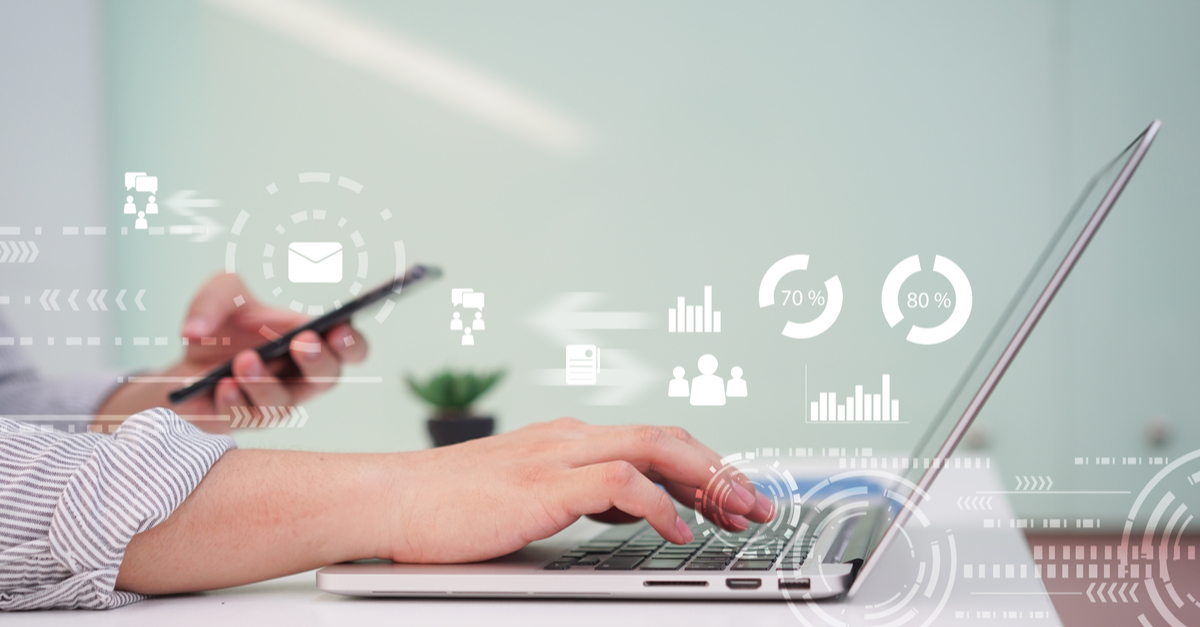 While staffing firms across the globe are forced to re-examine the way they do business in light of the recent global events, we understand that you still have a commitment to your clients and candidates to be as effective as possible. With that in mind, here everything you need to know about transitioning to a cloud-based CRM.
---
The recruitment industry has been through a lot over the years, but few could anticipate the seismic shift in the industry caused by the far-reaching effects of COVID-19. As a result, many recruitment pros are reassessing some of the core ways they conduct business.
Has the current landscape caused you to reconsider your current technology stack? Are you overwhelmed with choice and supplier messaging? Is the current climate making decision making even harder? In this series, we will outline your options, provide some food for thought, and hopefully make the path smoother for you as you make the right decision for your business. 
There are two main hosting options to consider when it comes to a CRM: 
Server-based systems: hardware infrastructures that physically live on-site at your offices

, and 

Cloud-based systems: platforms that reside online and can be accessed from any location via the internet

. 
But what does it mean to be on cloud versus server-based technology? How might this impact your efficiency and profitability and what questions should you consider? 
A cloud-based recruitment system, compared with an on-site server, can be a daunting thought. But once you consider the benefits in terms of speed, security, and scalability – plus the ability to access anytime, anywhere – it's clear that the cloud holds some effective benefits for your recruitment business.
Access
On-premise systems can be accessed remotely, but often require third-party support to fully access the solution and access via a mobile device. This increases the risk of security and communication failures and potentially requires security measures if employees access files on personal devices. Now, more than ever, we've needed to quickly adapt to new working environments and make sure our teams and businesses and operate with limited interruptions. With a cloud system, you only need to have an internet connection to access your data using your device of choice, enabling your employees to work from anywhere at any time. This will ultimately mean your recruiters can react quickly to client requirements and increase their chances of bringing new revenue to the business. Check out NES' move to the cloud with Bullhorn to learn more about transitioning to a cloud-based CRM. 
Speed 
Cloud-based systems have significantly less downtime than on-premise or server-based systems. The latter requires manual work which not only slows the process of setting up new offices as a business grows but also in ensuring your system is running the latest software. A cloud-based system can reduce time spent by consultants on common interruptions, and instead of having to manually download and maintain updates will automatically apply updates as they are available. 
Security
Many agencies may have security concerns and feel their previous data is less secure in the cloud. Cloud-based systems have internet banking-level security, and because they do not store data on a local device, you can still easily access it even if you undergo an attack. Comparatively, server-based systems are vulnerable to cyber-attacks which can make it incredibly difficult, if not impossible, to retrieve your data in the worst-case scenario. 
Scalability
Some more good news? With a true cloud system, all your need to get off the ground or expand your business is an employee, a laptop, and an internet connection. Speed up your business growth by removing the installation and hardware requirements of server-based systems. Plus, a cloud-based system with an Open API can open up a world of possibilities for partner add-ons, transforming your CRM into a true end-to-end technology stack.
Spend
Server-based systems come with a variety of ongoing costs, from initial server and hardware to maintenance costs and those of the additional staff required. Cloud-based CRM systems, by comparison, are much more cost-effective. Research shows that these systems cost 46% less over a 7 year period since there are no server costs, no ongoing maintenance, and lower operating costs. In other words, cloud-based systems often come with less outlay and can bring more profit. Plus, if you have big growth plans, such as expanding to new regions or into new segments, your opportunity cost is minimized; if it doesn't work out, there's no need to write off a costly infrastructure investment. 
Still think it's a difficult choice? 
Spencer Ogden signed with Bullhorn with 10 users, three years later and they renewed with 340 users. They've been able to do this without ever having to invest in IT resources or painful upgrades. Read more of their story here.
Want to know more? 
Here are some more resources on transitioning to a cloud-based CRM: 
Finally, if you're looking for more COVID-19 resources and information, go to our resource hub to find the most up-to-date content, government guidance, data, and webinars to keep you informed and to help your staffing firm navigate the COVID-19 pandemic.
---
For more information, schedule a demo or request pricing information. Be sure to subscribe to the Bullhorn Blog for news, tips, interviews, and industry trends.
Subscribe to the Staffing Blog
Subscribe for trends, tips, and insights delivered straight to your inbox.