4 Things You Didn't Know You Could Do With Bullhorn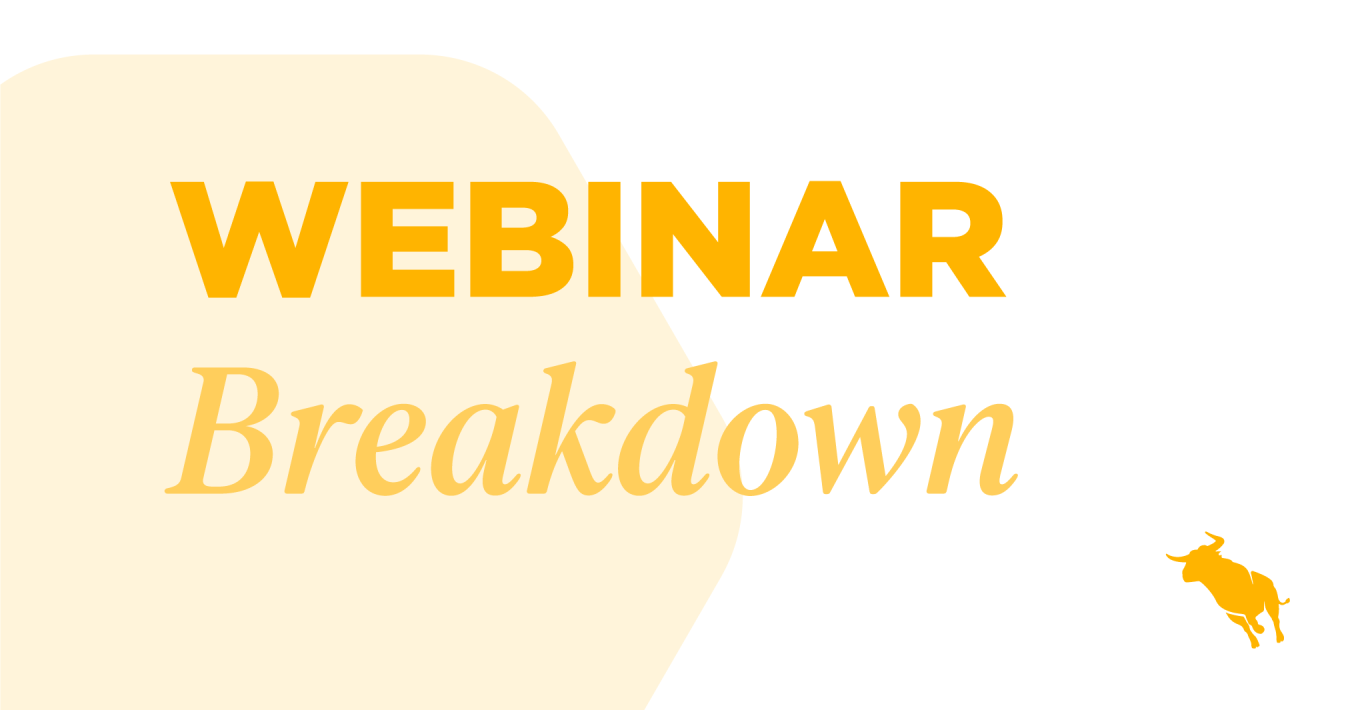 As the world of staffing continues to evolve, firms are looking to stay on the cutting edge. According to research from this year's Global Recruitment Insights & Data (GRID) Trends Report, digital transformation was one of the top priorities for recruitment professionals. Candidates and clients are looking for a better experience – one that's tech-forward.
Taking full advantage of digital tools can help you reach their expectations.
In 2022, Bullhorn has released a number of new features to help you and your staffing firm not just survive, but thrive. Bullhorn's own Erik Mateev, Strategic Manager, Automation and AI, and Chris Little, Sales and Strategy Specialist, Analytics, walked through the latest capabilities of the Bullhorn platform so you can provide an incredible candidate experience.
Watch the webinar recording, or read our recap below.
Technology + best practices + your team
It's no secret that we're in a talent-short market. For the first time, respondents in our GRID survey did not list winning clients as their top objective. Instead, it's all about the candidate: acquiring new ones, and giving your existing candidate pool the best possible experience.
To help firms leverage digital transformation and provide talent with a top-tier experience, Bullhorn introduced the Connected Recruiting strategy. Connected Recruiting isn't just one piece of tech: it's a combination of the right tech with the right recruitment best practices to transform the way your recruiters work with talent. 
Each use case below will address one phase of Connected Recruiting to help you solve some of the challenges associated with that step of the recruitment lifecycle.
1. Attract talent
The focus of the attract phase is to pull talent in through job boards and follow up right away to ensure they don't slip through the cracks. Let's walk through how to find new candidates that haven't been sent to a job or sales contact and engage with them in a meaningful way.
Within Bullhorn Analytics, you can find actionable insights, designed to show what you can do today to be more successful tomorrow at every level of the business. For the attract phase, the actionable insight New Candidates Not Sent To A Job/Contact delivers a working list of candidates that have been added to the database, but have yet to be sent to a contact or job. By having this actionable insight available at every level of the business, you can be sure that your recruiters are focused on the right candidates at the right time.
How are you going to best engage with these candidates? This is where Bullhorn Automation comes in. Within Bullhorn Automation, you can set up an automation to welcome every candidate added – regardless of which source they came from – and give them a call to action, such as providing additional information to complete their profile or visiting your career page.
Bullhorn Automation also includes the recent addition of our chatbot. Once a candidate visits your website, it acts as a survey, allowing your candidate to edit their information, like contact details, employment preferences, and even their CV. The chatbot sends that data directly back into Bullhorn so your recruiters are working with the most up-to-date information. Here, the chatbot is another way to continue attracting and pulling in talent – even outside of working hours.
2. Engage candidates
In the second phase of Connected Recruiting, the focus is to engage the talent already in your database with the right message, at the right time, for your right opportunities. This includes both candidates that haven't been engaged in a while as well as those that are actively taking part in the job-searching process. Let's learn how to identify candidates in the interview stage and consistently engage with them to provide them with a personalized recruitment experience.
Instead of constantly looking for new candidates, look to the candidates you're already working with. In Bullhorn Analytics, click into the actionable insight Candidates With Interview Not Submitted To Any Other Job. By looking to place this list of candidates, you can get a significant return on effort without increasing your cost to acquire more talent.
On the Automation side, you can access your blueprints: a library of automations Bullhorn has built for you, based on best practices in the industry, designed to give you a significant head start early on in your automation journey. One of these blueprints is tailored around communicating with candidates after an interview has been scheduled and in the days leading up to that interview date. These communications include confirming the interview, sending all the relevant details, and wishing the candidate good luck. For the candidate, it's a seamless experience; they receive emails and texts from their recruiter and feel supported throughout the entire process. For the recruiter, it's just as easy, given that these communications are automated, and they can jump in at any time if the candidate needs more guidance. 
3. Onboard new hires
The onboarding process varies depending on what sector your recruitment business falls under. However, the end goal is the same: to deliver a seamless and positive experience in the lead-up to the first day and throughout the first weeks on the job.
Onboarding is where we see the highest rate of candidate drop-off, so it's vital to stay in contact with talent before – and after – their start date. The actionable insight of note in this phase is Pending Starters With No Call Within Last 30 Days. You can always change the time period on this insight in Bullhorn Analytics, but regardless, it's important to stay in touch with this particular list of candidates to continue to build that relationship.
Moving into Automation, we can leverage another blueprint centered around communicating with candidates that have been placed. The automation sends a confirmation email and email and text check-ins similar to the previous automation blueprint. These are set to occur before and after the start date. 
After a month, the automation sends an NPS survey, ensuring that you capture feedback from everyone you place. Here, you can incorporate survey branching. If a candidate provides a neutral or low score, you can ask for additional feedback, asking what you can improve. If a candidate provides a high score, then you can ask the candidate to leave a testimonial, review, or referral. Here, you're ensuring the process doesn't end at leaving feedback; you're providing additional value to the candidate – and making the most from them as well.
4. Nurture relationships
Nurturing is where you can maximize the value of the relationships your recruiters have built. This phase focuses on proactively nurturing talent throughout their assignment so you can easily engage them as they get ready for their next role, increasing the rate of redeployment.
Redeployment is one of the biggest missed opportunities in the staffing industry – but you can save on time and effort sourcing candidates you don't know by instead looking to place candidates you do know. With the actionable insight Finishers With No Extension, Submission, Interview, or Placement, redeployment is top of mind. You can proactively identify candidates that are finishing assignments and have had no steps taken to redeploy them with this insight – and ultimately protect your gross profit.
Similarly to the onboard and engage stages of Connected Recruiting, you can use a Bullhorn Automation blueprint to target candidates getting close to the end of their contract. You can initiate these redeployment efforts as early as a few months before the candidate's end date, checking in to see how their placement is and gauging their interest in an extension or additional opportunity. The automation could even simply send them additional jobs similar to the one they're already working on. 
With Automation and Analytics working together, you can provide a seamless candidate experience through every step of the recruitment lifecycle. If you'd like to learn more about either of these products, reach out to your account manager.
Subscribe to the Customer Blog
Subscribe for trends, tips, and insights delivered straight to your inbox.