Bullhorn Onboarding: 6 Exciting New Features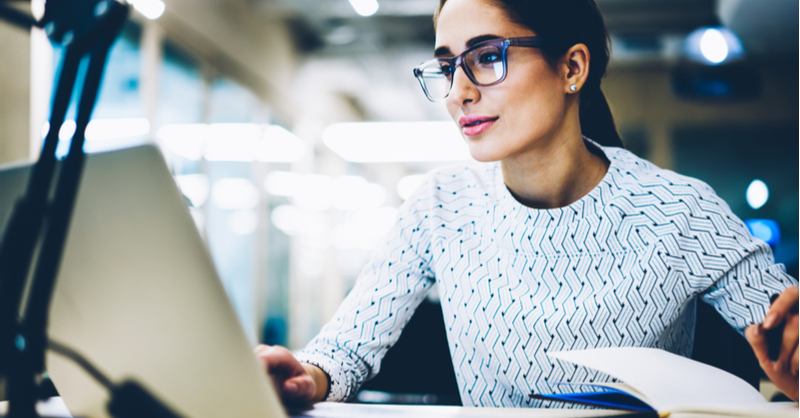 How's your candidate onboarding process? A good onboarding process can reduce new hire onboarding by 60 percent, save hours in recruiting time and ensure an incredible candidate onboarding experience.
We recently added six new features to Bullhorn Onboarding to help you onboard workers faster and more effectively than ever before. Here's an overview of some of the top new additions.
Redesigned Document Builder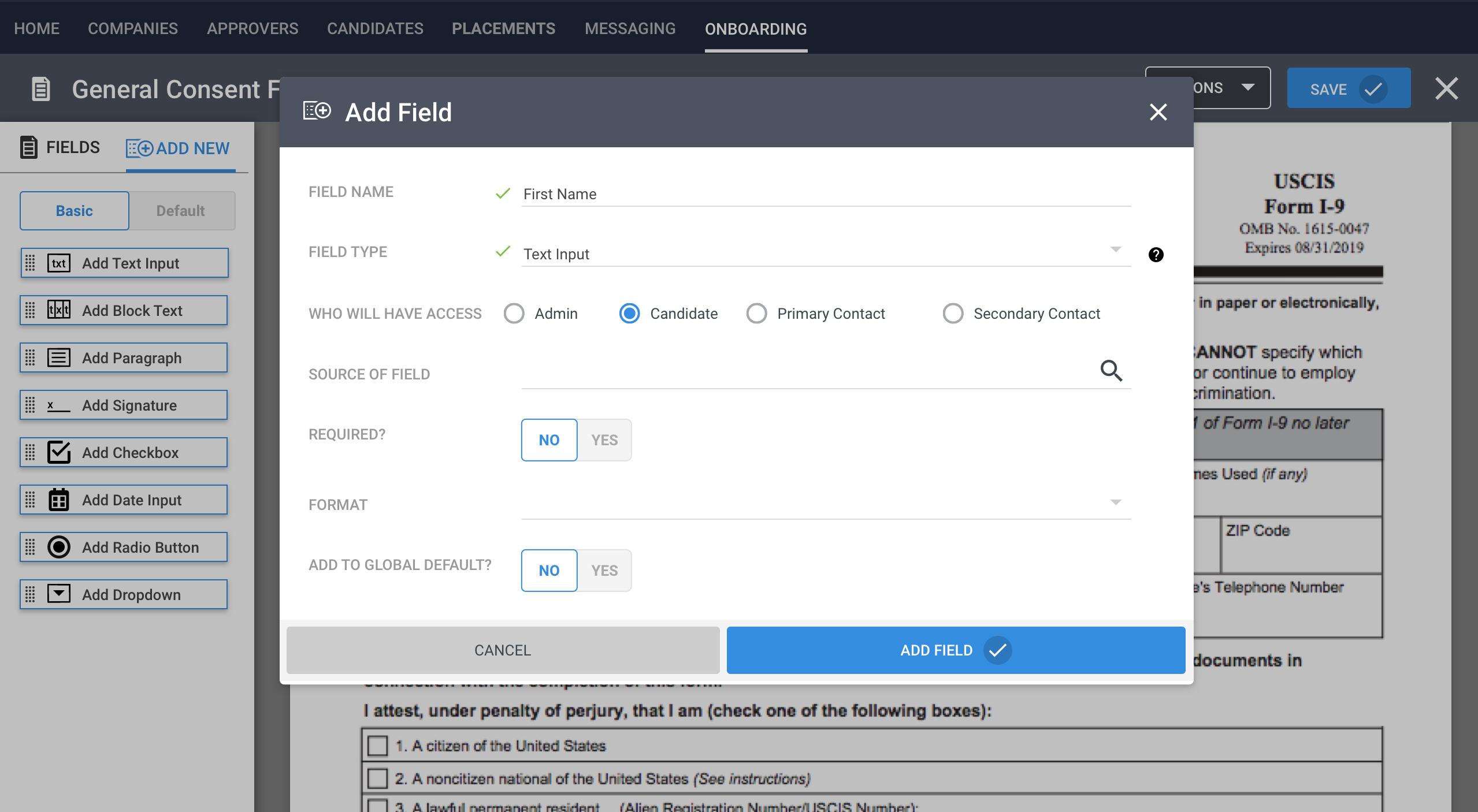 Document-building is one of the most important components of any onboarding platform. You've always been able to use Bullhorn Onboarding to create as many new hire forms as your clients request and to offer a secure login portal and electronic signatures for easy form completion. Now, the process of creating documents just got a whole lot easier.
The newly redesigned document builder is super streamlined to allow you to create documents in minutes instead of hours. Add new fields with the press of a button, and create your document in a single window with drag-and-drop functionality. Best of all, we built the new document builder to be crash-proof, so you can ensure your hard work counts the first time.
Document Builder Alignment Guidelines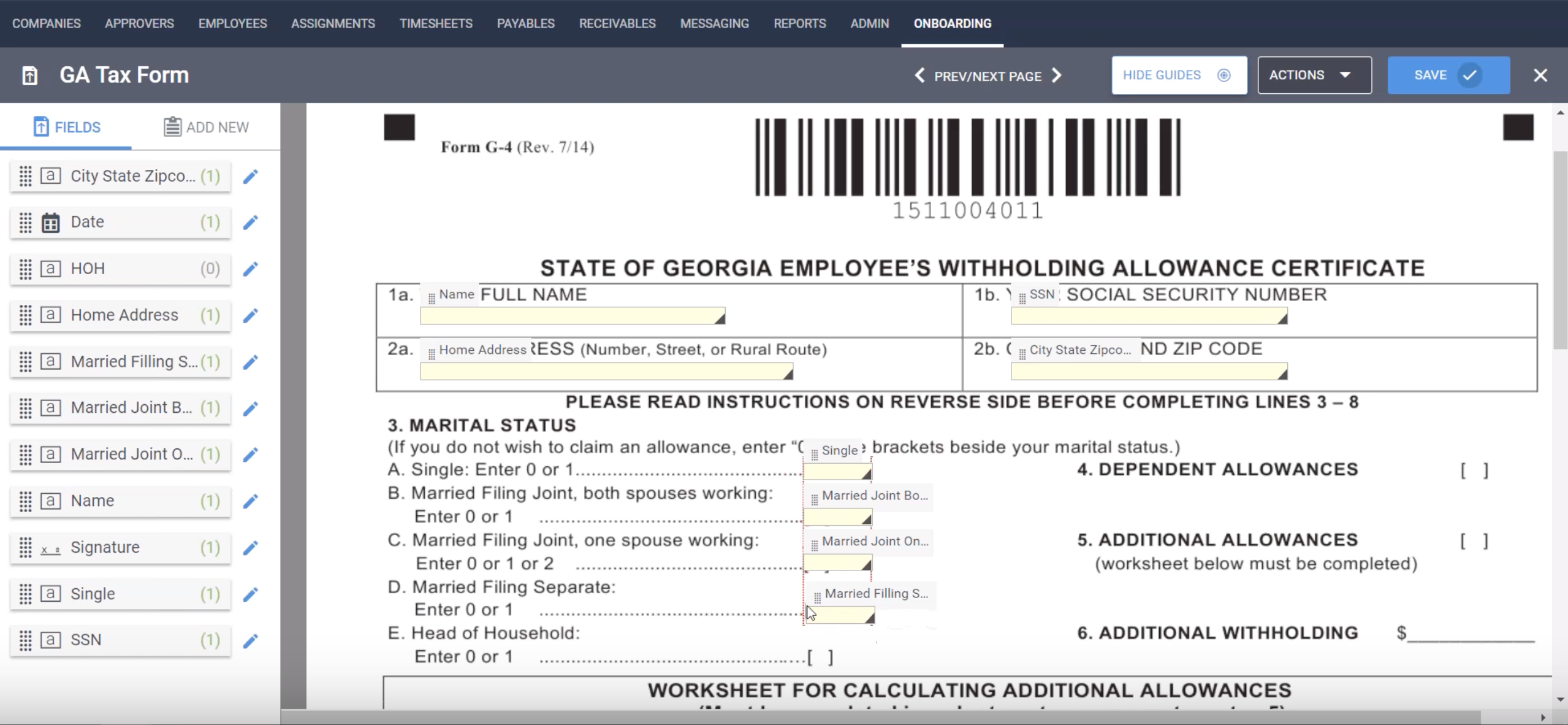 It's not just important to be able to build documents, you need to be able to build professional, aesthetically pleasing documents, too. The new alignment guidelines in the Bullhorn Onboarding document builder make it easier to create intuitive and skillful documents without any design background needed. Simply drag and drop your fields into place, and the alignment guidelines will automatically appear to ensure your fields are perfectly aligned, symmetrical, and ready for sharing.
Archive Document Packets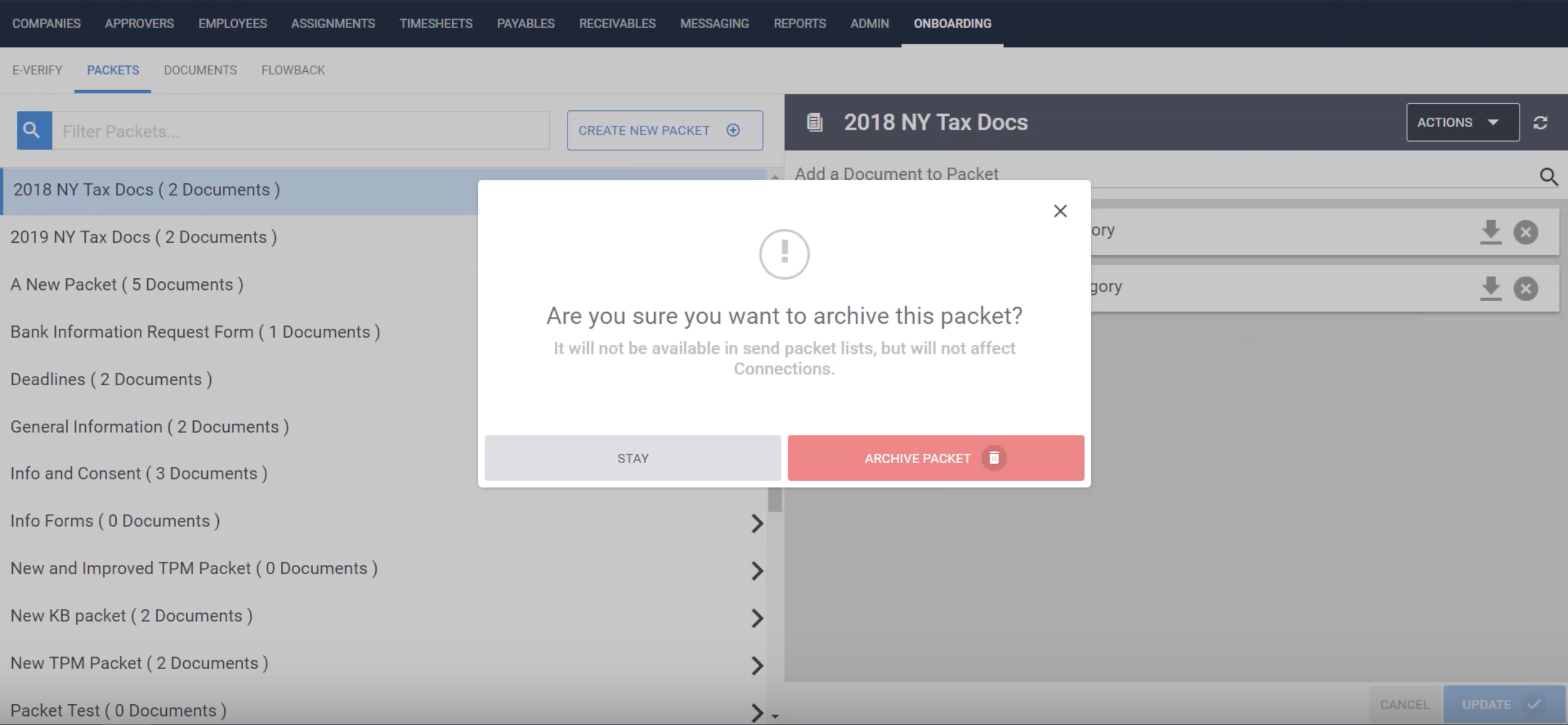 Remove the clutter but keep what matters with the new ability to archive document packets. Now you can keep your document library confined to the documents you use regularly and archive outdated or limited-use documents like old tax forms. You'll still have full visibility into your archived documents and you'll end up with a more streamlined master list of documents as a result.
New List View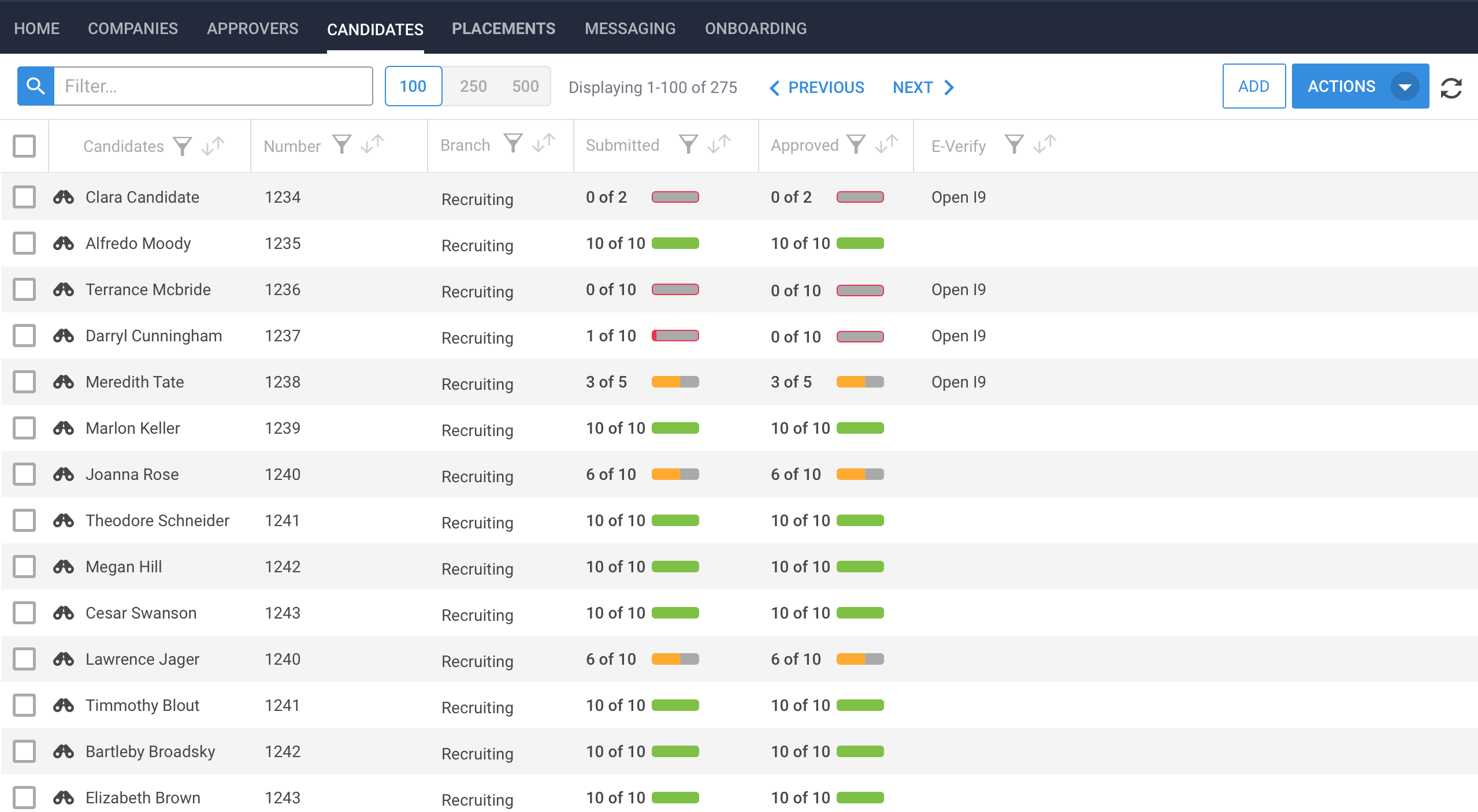 With the new list view, you can easily visualize where all of your candidates fall in the onboarding process. Access important information about each of your candidates, including information from the applicant tracking system (ATS), right in Onboarding—no need to switch back and forth.
You can also filter by approved and submitted documents. Which candidates have submitted documents but haven't been approved? Which candidates' documents haven't been approved or submitted? What's their E-Verify status? You can easily access this information and follow up accordingly.
Field Flowback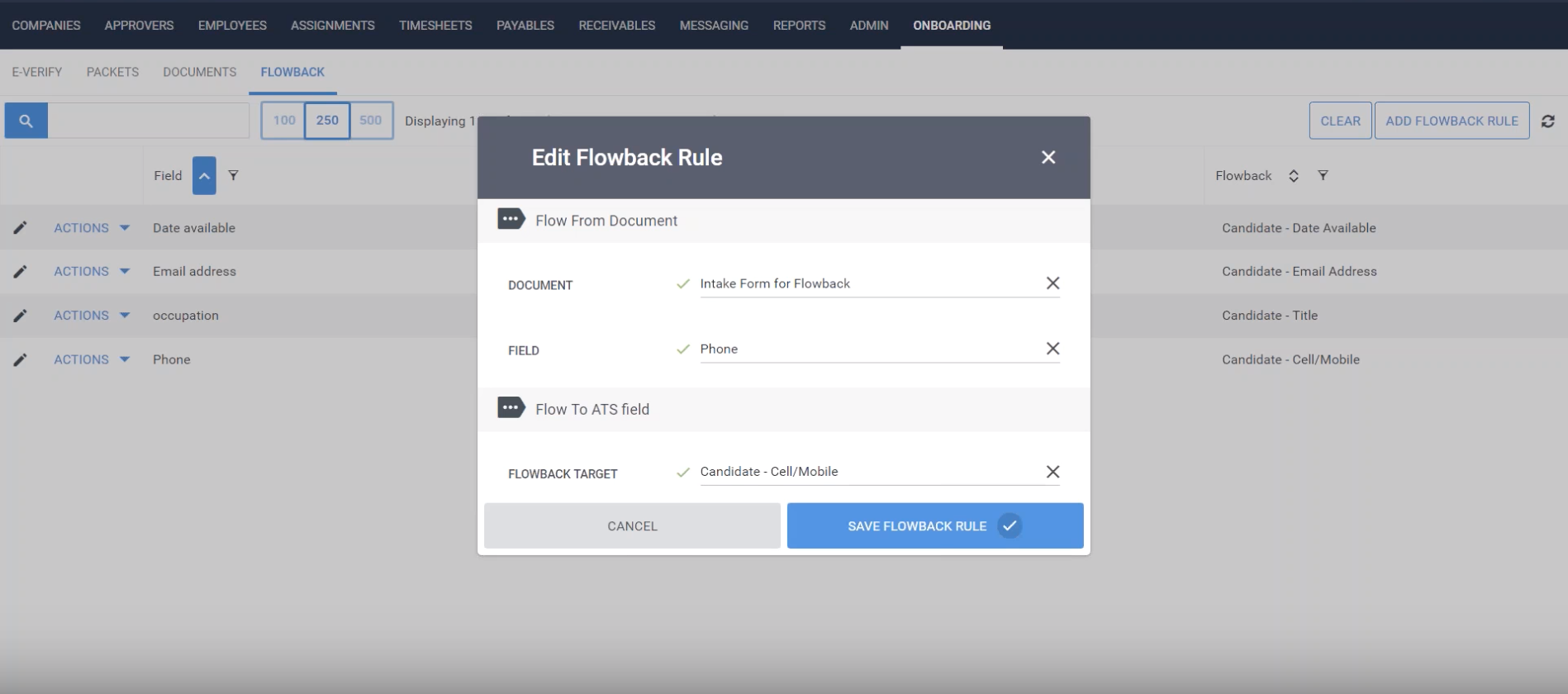 Your time is invaluable, and every minute you spend moving data between your onboarding platform and your ATS is time you could be spending on candidates and clients.
The new field flowback functionality allows you to automatically move data from Onboarding documents to the ATS  to save time and eliminate costly errors from inaccurate copy and paste.
With field flowback, your candidate records in your ATS will match the latest information your candidates provide on their onboarding forms, so you can be sure that your database is always up-to-date.
An Enhanced, Streamlined Onboarding Platform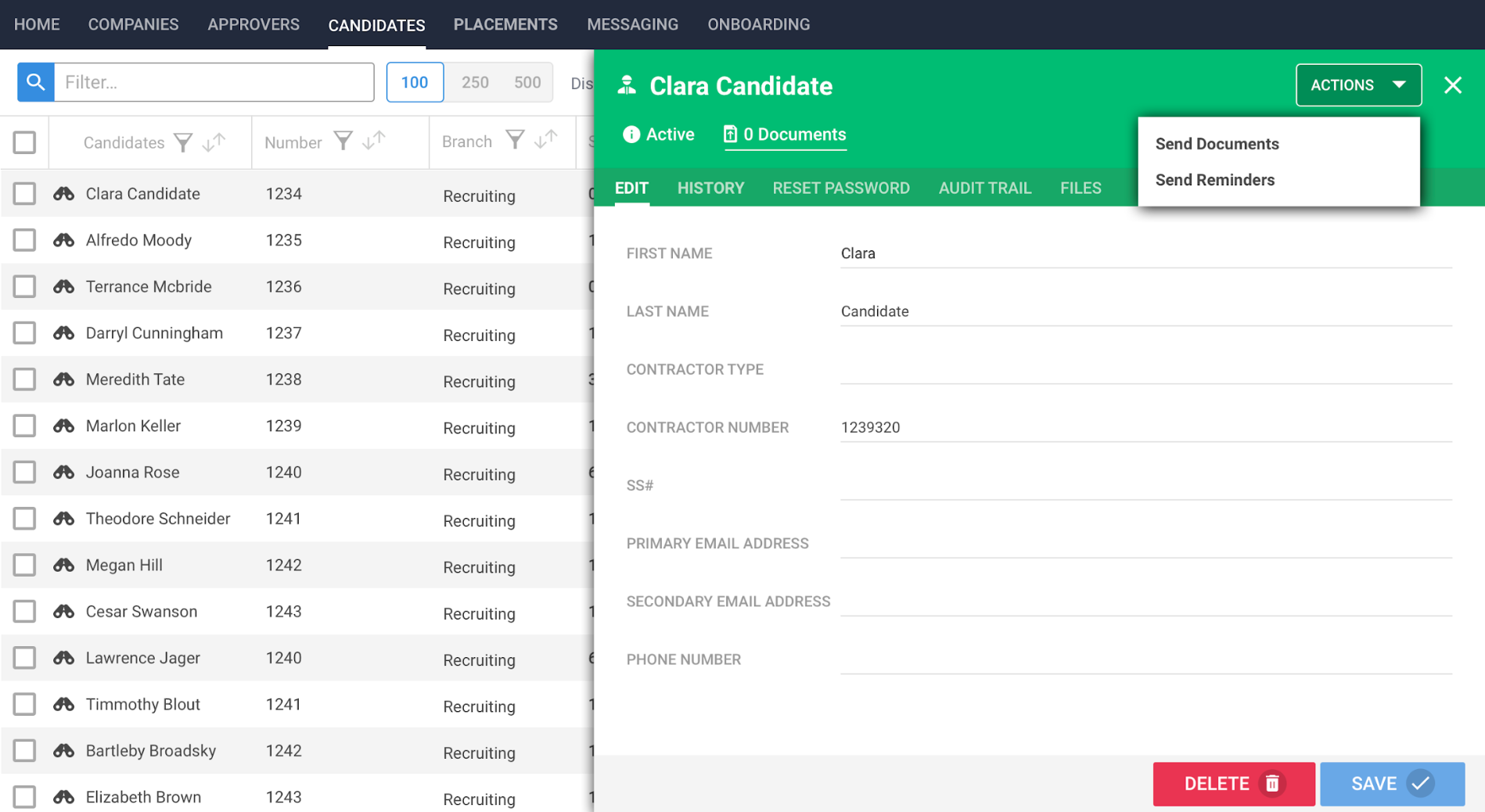 The above features are just some of the many new additions to the brand new Bullhorn Onboarding. This is more than a product refresh. We've taken customer feedback and we've been hard at work taking the onboarding product to the next level. With these optimizations and enhancements, the all-new Bullhorn Onboarding platform allows your firm—regardless of size or industry—to provide an incredible candidate experience.
Bullhorn Onboarding has taken a leap forward. With a new user experience and seamless integration into our ATS, Bullhorn Onboarding is the easy way to streamline your candidate onboarding process.
---
Bullhorn Onboarding is now better than ever. Learn more about the brand new Bullhorn Onboarding experience here or sign up for our March 6th webinar to learn more.
Subscribe to the Customer Blog
Subscribe for trends, tips, and insights delivered straight to your inbox.