How to Beat the Competition Using Data and Automation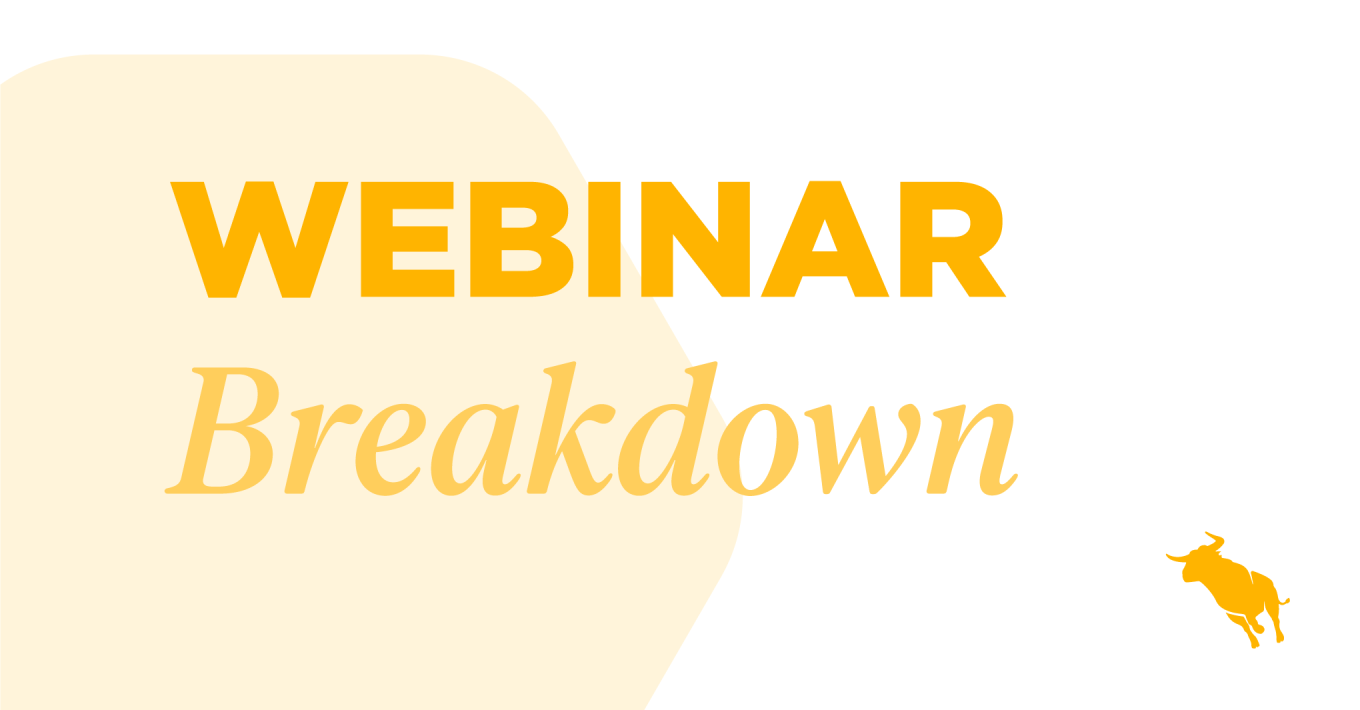 Nearly every recruitment business uses data in some way, shape, or form. Whether through Excel sheets, business analysts, or Bullhorn Analytics, 91% of recruitment businesses use data to make decisions, according to research from a Global Recruitment Insights & Data (GRID) survey. However, half of those businesses don't trust their data, and only 13% are leveraging automation to process their data. 
Bullhorn's Jay Roberts, Senior Account Executive, UK, Chris Little, Sales & Strategy, Analytics, and Leigh Clarke, Senior Solutions Consultant, combined their 30 years of experience to discuss how you can put data at the heart of your business to drive your automation strategy.
Read the recap below, or watch the webinar recording here.
Combining data and automation
When you leverage more content engagement and ATS data automations, you have the potential to generate an incredible experience, happier employees, and raving fan clients and candidates. But how?
When we look at recruitment automation, there are three pillars we typically discuss:
Productivity

: the right action at the right time

Experience:

no more human errors

Data health

: an up-to-date database, always
We'll walk through three automations that contain these pillars and, when implemented, can help you stand out from the competition.
Improving your contractor redeployment rate
Redeployment is one of the most significant missed opportunities in the global recruitment industry. Industry-wide data shows that ⅔ of contractors finishing their assignment are not redeployed into their next role by the firm that placed them in their previous role. This first example will help you lower your cost of acquisition – and raise profit – by boosting your contractor redeployment rate.
Within your Bullhorn Analytics dashboard, at the manager level, take a look at your contractor health metrics. Within this section, you can see how many contracts are ending soon, are extended, and are redeployed, as well as how many are at risk – those contractors not redeployed or do not have a different assignment lined up. In this section, you can also find some calls that you can make to address these at-risk contracts.
But what if this is a consistent issue? This is where automation comes in. Within Bullhorn Automation, you can build an automation based on your approved placements that kicks in once they approach the end of a contract. You can have Bullhorn Automation send an email to check in, send internal notifications to your recruiters to reach out, and then send an engagement, asking the candidate if they are, indeed, looking to redeploy or looking for new jobs. If they are, their status is updated automatically to "on bench."
You can also use another automation to find newly added jobs within your system and match them to your top candidates on bench. Criteria for selecting these top candidates include skillset relevancy and proximity to the job. This automation can then send this group of top candidates to the recruiter for consideration or even submit them to that job. The automation can also contact the candidate to let them know that you've found a job for them.
Here, you've automated the busy work of checking in with candidates, redeploying them for their next position, and matching them to a job that works for them. 
Boosting candidate engagement strategy
How many candidates in your database are waiting for you to contact them? Probably more than you think! The following example will show you how to find untapped talent by leveraging your data.
We'll start with an automation that looks at inactive candidates within your database: candidates that have had a submission more than two years ago but haven't had any activity in the last six months. In this automation, you can send this group of candidates listings of top jobs and relevant positions. If those don't get engagement, you can then follow up with a text message asking if the contact information you have for them is correct. 
From the candidate's perspective, if they click on the link you provide to update their contact information, this will bring them to your website and engage them in a conversation with a chatbot. The chatbot will then take them through a process of verifying their contact information, asking what kind of work they're looking for, what their preferred salary range is, and more. 
Not only is all of this information captured directly in your Bullhorn records, but you can personalize this conversation to whichever extent you like. You set the questions, the tone, and the flow of the conversation. Plus, the experience for the candidate is simple, easy, and straightforward. 
Back within Bullhorn Analytics, you can also find areas from which you can get more value out of your database. Within your analytics dashboard, you can find new candidates that have been added to your database but have not been sent to a job or contact. You can also take this further and identify candidates that have an interview but have not been submitted to any other job. This subset is likely to be full of good-quality candidates with qualifications, compliance, and relevant skillsets. In a candidate-short market, it's crucial to make the most of these high-quality candidates with which you already have a connection.
Sharpening business development
Most data in staffing technology is volume-based and only looks backward, focusing on quantity rather than quality. When this happens, revenue opportunities can be missed, which negatively impacts both the client and the candidate. What if you could see which actions each consultant could take today to be successful tomorrow? With actionable insights, you can sharpen your business development at the desk level and equip your team with real-time information that levels up their performance every day. 
Our previous examples in Bullhorn Analytics have all been at the office level, but this one will zero in on the individual dashboard. On this dashboard are an individual's actionable insights, including ones that are business development focused – like, for instance, leads added, new contacts, or live opportunities with no calls. 
If you're particularly focused on business development, an actionable insight to focus on would be companies placed within the last 12 months and not called during the previous 30 days. These are likely to be companies willing to work with you, as they've previously done so, and as such, these individuals would likely be receptive to a call to kick off doing more work with them.
Taking this further, you could also implement an automation to re-engage some of your former clients. Start with a sales contact-based automation targeting passive clients with whom you've previously made placements. From here, it's up to you: send an email reaching out to them, or even give yourself a task to reach out to previous lapsed clients.
Ultimately, actionable insights are designed to guide you on the most valuable actions to take and when. You can then automate lists of actions that consultants haven't yet taken that will make them more successful in the future.
Using data to drive decisions
These are merely three examples, but there are hundreds, if not thousands, of ways that you can use data to inform your next automation – and vice versa. By combining the two, you'll be closer to achieving your goals of more revenue, a better candidate experience, and more satisfied clients.
---
Visit our product pages for Bullhorn Automation and Bullhorn Analytics to learn more, or reach out to your account rep.
Subscribe to the Customer Blog
Subscribe for trends, tips, and insights delivered straight to your inbox.