Introducing Bullhorn Connect: Mobile Candidate Experience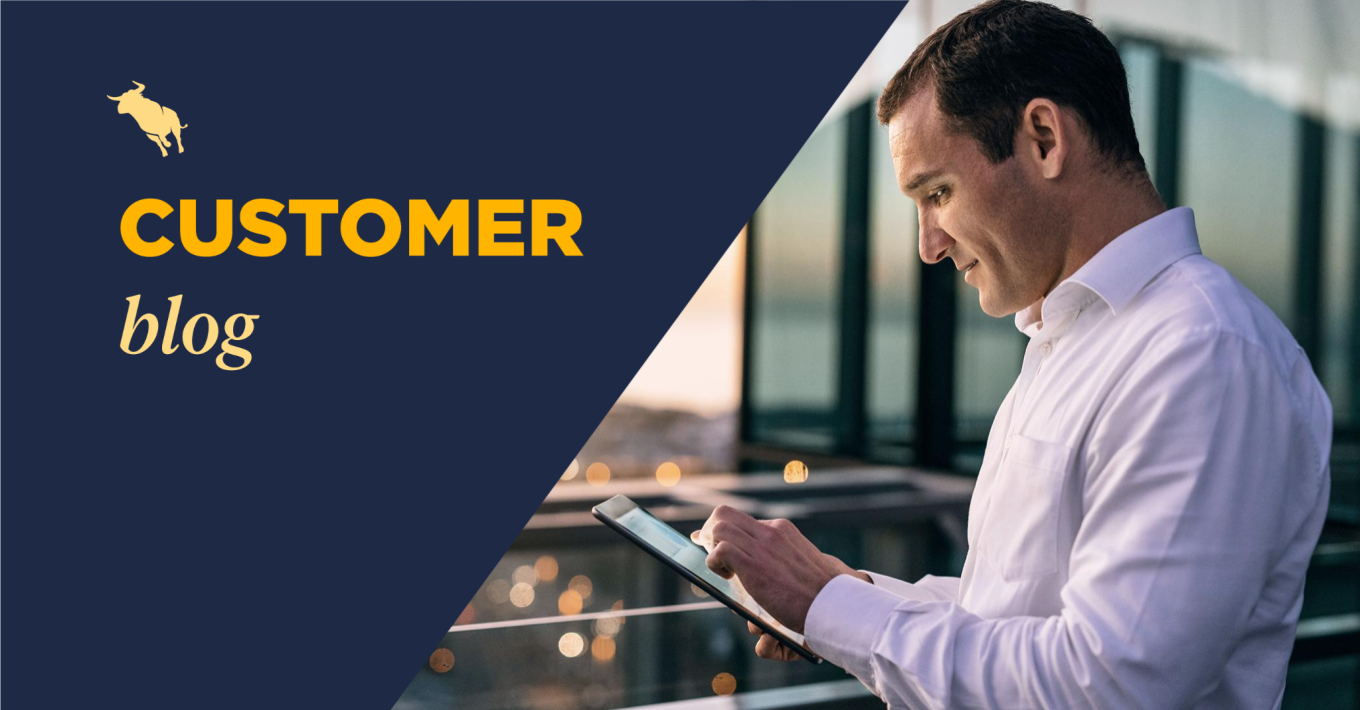 At EngageX 2021, during the Vision for Innovation keynote with Bullhorn's Matt Fischer, President and COO, and Jason Heilman, SVP of Product – Automation and AI, we announced the launch of Bullhorn Connect, a mobile staffing experience for candidates and employees to find jobs and manage their work-life. 
Check out the full announcement here.
Connect empowers candidates to self-serve, taking the heavy lifting away from recruiters to focus on higher-value activities.
Combine Connect with the Bullhorn Platform and create a Digital Staffing Platform that empowers candidate self-service, streamlines operations, and creates a differentiated experience from online staffing platforms.
Read on for an overview of Bullhorn Connect to learn how it can supercharge your recruiters by taking away busy work and enabling them to focus on building relationships. 
Why Bullhorn Connect?
The digital transformation journey on which numerous recruiting firms have embarked is fraught with complexity. The remote work demands of pandemic-induced lockdown coupled with a rapid shift in job supply and candidate demand have forced companies to accelerate their adoption of digital technologies and have pushed forward-looking early adopters of process automation to the competitive forefront. 
With numerous pressures facing candidates and potentially discouraging them from labor force participation and a new set of expectations around work flexibility and information access, there has never been a more complicated time to attract and retain top talent.
Ultimately, the recruiting firms that will win in this new world of work are those that prioritize and have invested in developing and maintaining an engaging, future-focused candidate experience. The pathway to developing this ideal candidate experience? Meeting the candidate where they are – on their mobile phones – and giving them what they want – autonomy, near-instant responsiveness, and a cohesive and organized experience before, during, and after assignment. This is the genesis for Bullhorn Connect.
What is Bullhorn Connect?
Bullhorn Connect combines registration, profile management, onboarding and credentialing, shift selection, time and expense collection, notification tracking for activities such as interviews, and numerous Marketplace partner integrations to enable background checks, video interviewing, and much more. Bullhorn Connect is designed to give staffing firms total control in building a candidate experience that scales for the future.
With Bullhorn Connect, you can:
Create Loyal Candidates:

Provide an experience candidates want to experience, and build candidates for life!

Scale Without Headcount:

Empower candidates to self-serve, and take the busy work away from your recruiters. 

Increase Redeployment:

Deliver high-touch experiences and timely engagements to increase redeployment rates and bottom line.

Grow Your Employer Brand:

Create your own branded experience with our customizable, Connect Framework.
Candidate Experience
Bullhorn Connect offers an easy way for candidates to engage with your brand and take control of their working lives.
In Bullhorn Connect, candidates can:
Get started with easy mobile registration and profile management.

Search for jobs that fit their schedule.

See recommendations based on their skills and work history.

Select shifts that fit with their schedules.

Enter time with ease.

Keep track of pay.
Create Your Own Candidate Experience
Bullhorn Connect is modular, enabling you to develop your own unique candidate experience.
Leverage the Bullhorn Platform, the Bullhorn Marketplace Partner Network, and your own in-house solutions to create a single candidate experience that builds lasting relationships.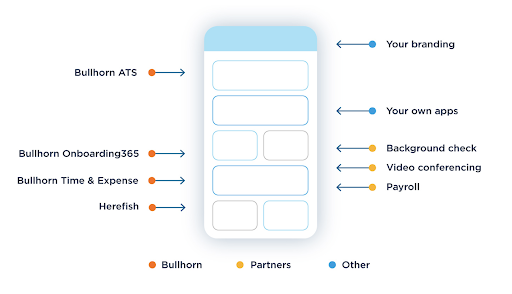 Branded:

Personalize your Connect experience with your business logo and colors.

Bullhorn Solutions:

Give candidates access to your Bullhorn solutions and save on the busy work.

Bullhorn Marketplace:

Extend your Connect experience with partners from the Bullhorn Marketplace.

Open API:

Leverage your own applications, or plug 3rd party solutions into your Connect experience with our Open API. 

Single-Sign-On:

Streamline your candidate experience with Bullhorn authentication and single sign-on.

Security:

We've got you and your candidates covered with Bullhorn's best-in-class security.
As Bullhorn grows, so does Connect. Your candidate experience will always be in lock-step with your Bullhorn solutions, so you can rest assured you're investing for the long term.
Bullhorn Connect as a Digital Staffing Platform
Unlike other solutions, Connect brings candidates directly into Bullhorn to create a Digital Staffing Platform.
Bullhorn Connect enables staffing firms to scale their digital self-service capabilities while delivering vital Employer Of Record services and allowing them to differentiate from gig economy platforms.
ATS:

Update your Bullhorn ATS records in real-time with candidate self-service.

Automation:

Automate your candidate experience with Herefish at every step for triggers and actions.

Onboarding:

Document capture and credential gathering from Onboarding365 that flows directly into Bullhorn.

Time & Expense:

Collect time and attendance information from candidates on the go.
The Path to Digital Transformation
A unified candidate experience starts with two essential steps – digitization, then automation. Before you can use this platform to the fullest, you have to invest in a system of record and an automation solution to reduce your recruiters' busy work and enable them to focus on building solid relationships.
Digitize:

Invest in a single cloud-based platform for ATS and back-office system of record. With your team running as one from a single dataset from intake to billing – you're flying.

Automate:

Remove the busy work from your recruiting team to scale without adding headcount and deliver high-touch candidate engagements.

Transform:

Combine the Bullhorn Platform with Connect and create a Digital Staffing Platform that will transform your business.
We're currently working with our first round of customers to get them live on Bullhorn Connect.  If you're interested in following our development, please register your interest here, or talk to your Bullhorn Account Manager.
---

Subscribe to the Customer Blog
Subscribe for trends, tips, and insights delivered straight to your inbox.