Introducing Shift Scheduling in Bullhorn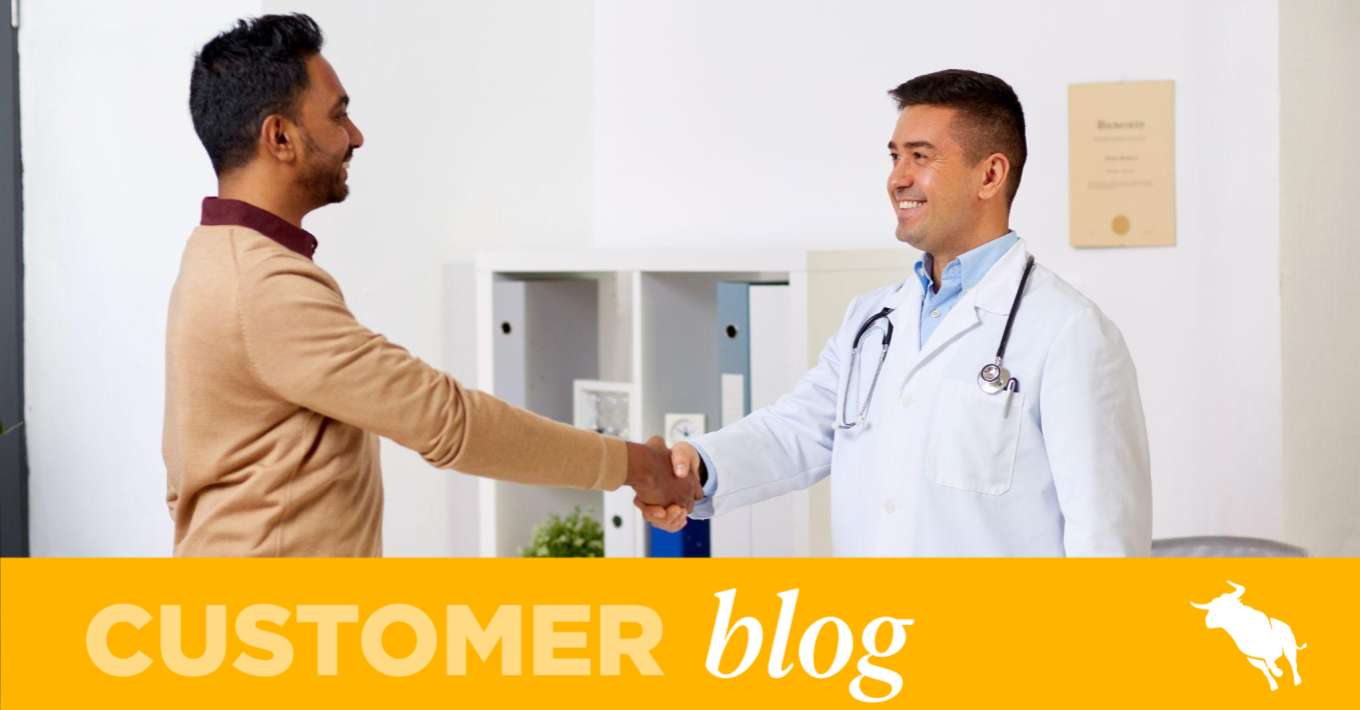 With a severe talent shortage and a high demand for contingent healthcare providers, you and your team cannot afford to be bogged down with post-it notes, spreadsheets, or Outlook calendars, trying to fill your open shifts… yesterday. These tools and manual processes hamper your ability to fill shifts quickly in a landscape where workers' availability can change at the last minute, and a facility needs workers as soon as possible. This is where Bullhorn Shift Scheduling comes in.
We are excited to introduce the new shift scheduling feature in Bullhorn. Read on for more details on how Bullhorn Shift Scheduling can improve your team's ability to fill shifts at scale.
Fill Shifts Faster with Bullhorn Shift Scheduling in the ATS & CRM
You and your team of recruiters are able to efficiently manage and fill shifts at scale with the shift scheduling feature in the Bullhorn ATS & CRM. And you can provide a better experience by communicating shifts to your providers with a mobile-friendly experience.
Increase Your Productivity 
Centrally manage your one-time or recurring shifts in a calendar view, and see shifts on the job record in the Bullhorn ATS & CRM. Quickly assign qualified and available providers to your open shifts, finding them based on the match criteria you set. This includes credentials, specific tearsheets, categories, licenses/certifications, skills, and more, and you can choose how you weigh that criteria.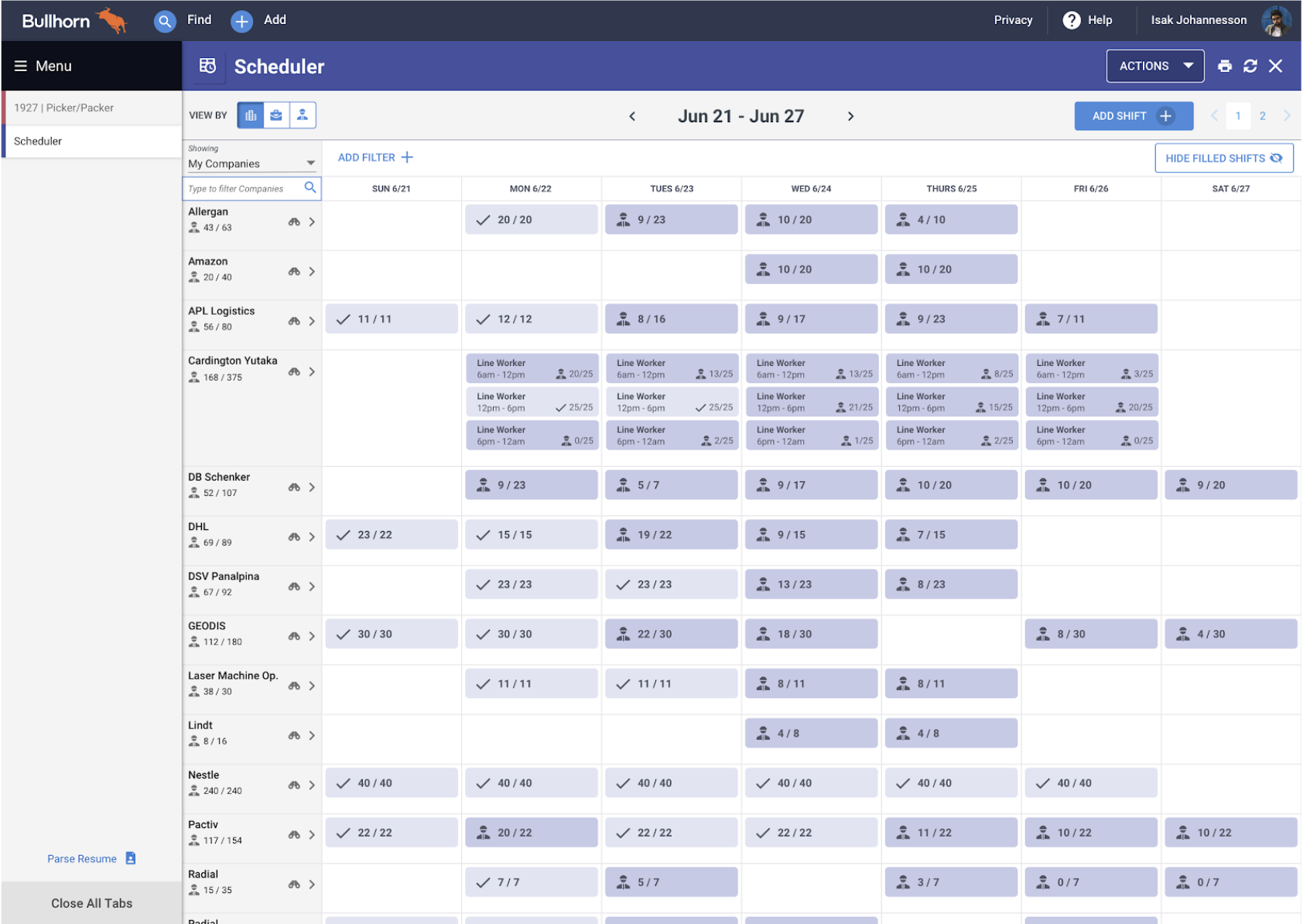 Gain Visibility for Your Shift Schedule
With Bullhorn Shifts, you can sort and filter the scheduler to quickly view what is relevant to you, allowing you better visibility for where you need coverage. You can change the scheduler view by companies to see open and filled shifts, jobs to see open and filled shifts, and candidates to see who is scheduled and who is not.
Target the Right Workers with Bullhorn Shift Scheduling
Collect workers' shift preferences & availability via email/SMS so you know what shifts they may be available for. Once you have a shift that is a good fit, you can email or send an SMS to make offers directly to the worker, providing information on the time, location with a map, and anything else that is important for the worker to know to accept the offer. To help workers keep track of when and where they need to be, you can share their schedules with them via email/SMS.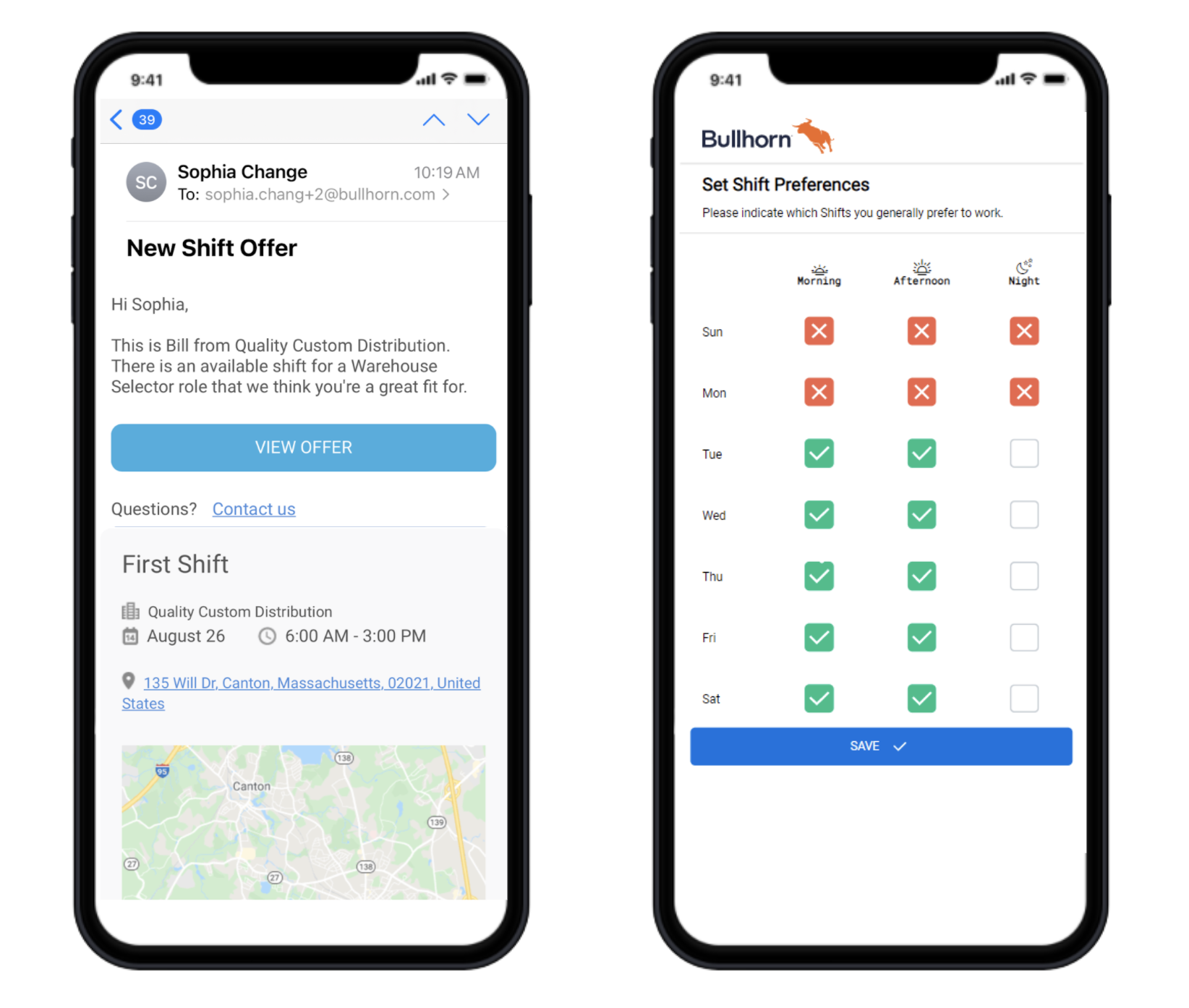 Get the Right People into the Right Shift
In a world where wasted time can impede filling shifts quickly and may contribute to your losing business, don't wait to get out of your spreadsheets and manual processes. You can gain efficiencies, increase the productivity of your recruiters, boost visibility to provide better coverage, and get the right people into the right shifts with Bullhorn Shift Scheduling in the ATS & CRM.
Subscribe to the Customer Blog
Subscribe for trends, tips, and insights delivered straight to your inbox.