Using data and analytics to overcome economic uncertainty in staffing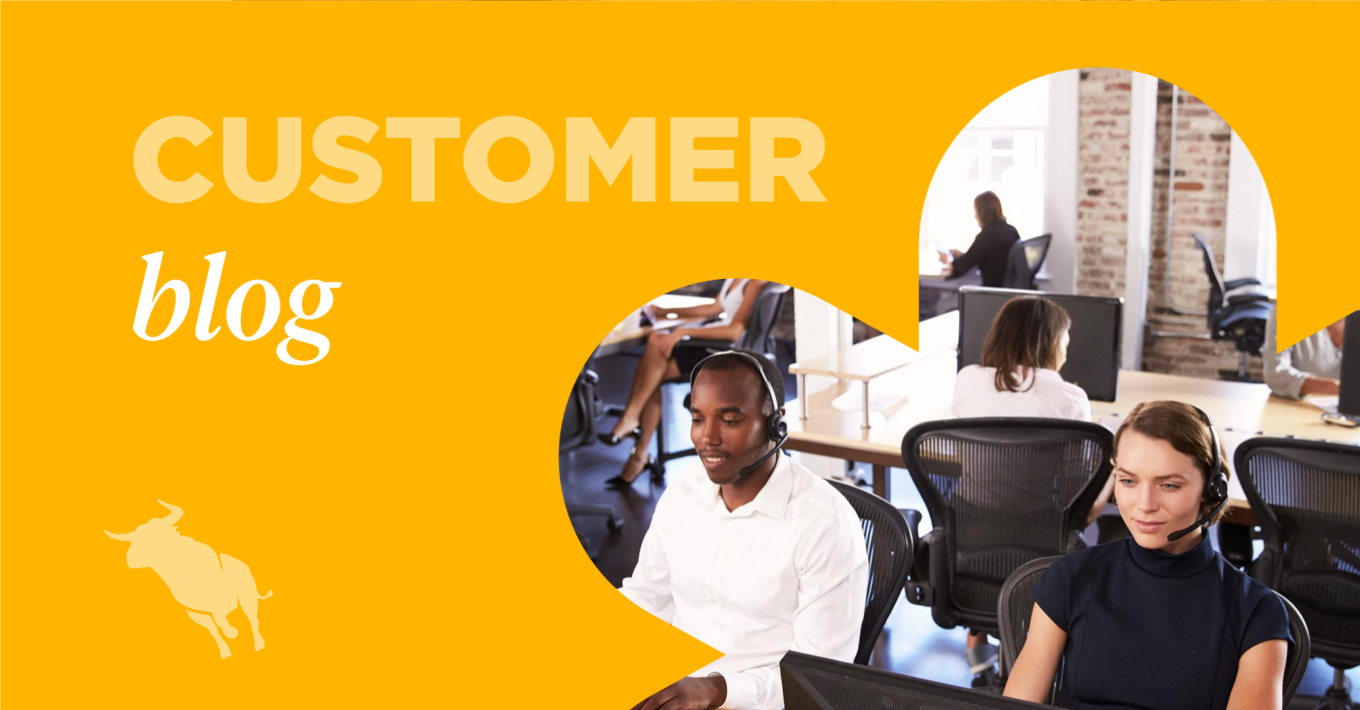 If there's anything we've learned over the past three years, it's that the only constant is change. The world has changed dramatically, and the staffing industry is no exception. The global pandemic and the talent shortage have accelerated digital adoption in staffing, but looming economic uncertainty has created new challenges.
As a result of the recent economic shifts, our clients are experiencing a dip in job orders. This decline and the continuing talent shortage are carving a challenging landscape for the staffing industry.
To break down how data and analytics can help your staffing firm withstand anything, Bullhorn's Wilson Reed, Product Marketing Manager, Analytics, and Joe McGuire, Director, Sales & Strategy, led us on a deep dive into Bullhorn Analytics. 
Read on or watch the webinar to learn the obstacles of the current market, the stages of building a data-driven culture, and the difference between traditional KPIs and actionable insights.
The race for clients: a deep dive into the market
As the world changes, so too are the priorities of staffing professionals. Bullhorn surveyed 2,000 global recruitment pros about their challenges and goals for 2023, and one thing is clear: it's no longer all about talent. In last year's Global Recruitment Insights and Data (GRID) survey, candidates were top of mind for recruitment professionals. This year, the top three priorities for respondents were:
Winning new clients

Digital transformation

Candidate acquisition
The top challenge for winning new business is increased competition. The race for clients is on, and firms must differentiate themselves to outrun the competition. 
But with these challenges comes opportunity. Just as economic conditions are cyclical, so is the job market. Though we're just past an economic peak, there is still a massive opportunity in front of firms to increase ROI and invest in the right places to reach success.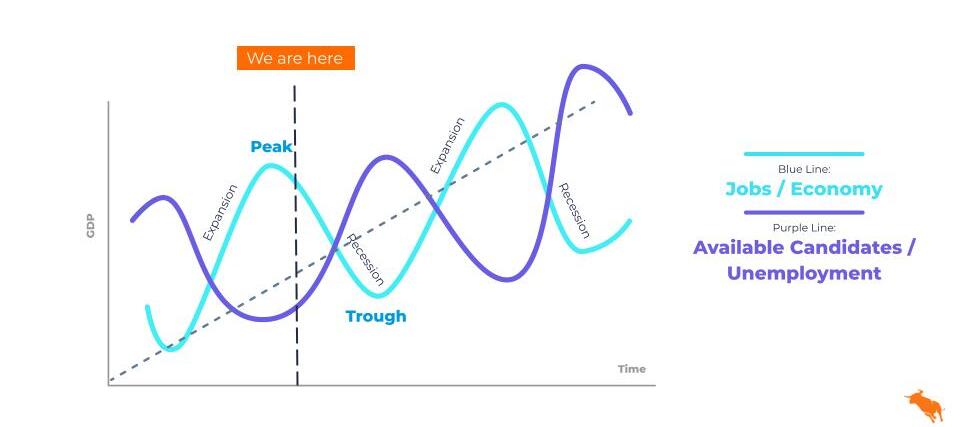 Companies that leverage technology, utilize their data, and continually improve their processes will consistently outperform the market, whether times are good or bad.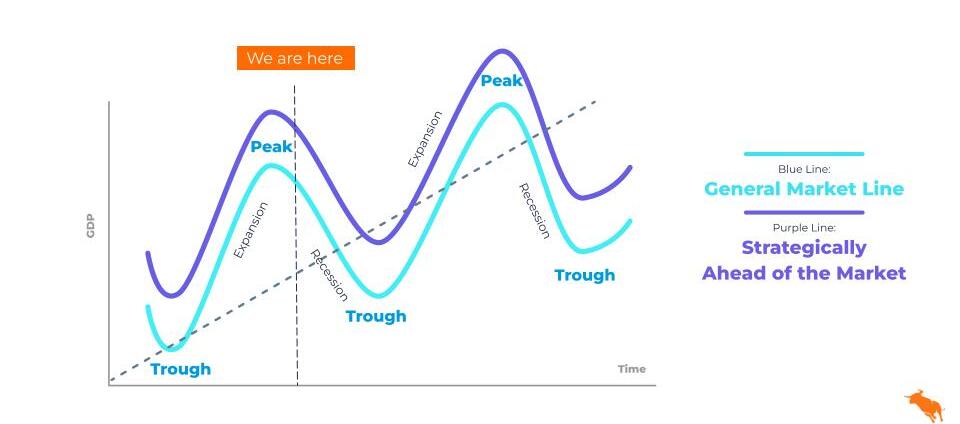 In times like these, where firms need to become more flexible and efficient, that analytics make all the difference. According to data presented at this year's SIA Executive Forum, firms are quickly adopting analytics and benchmarking tools to better leverage their data and drive decision-making. If you're in a challenging market and not using data to differentiate your firm, you risk falling behind.
Guiding decisions with data, from hindsight to foresight
Digital transformation is a journey. Given the results of our GRID report, it's one that firms across the industry are increasingly embarking upon. At every part of the digital transformation journey, firms can leverage analytics to be more effective and gain a competitive advantage.
Most of the industry already uses data to drive decisions, but many in only a limited capacity. Most firms rely on semi-manual, retrospective data, generated and distributed by a small group. This hindsight-based method of analytics isn't scalable. It's time-consuming to generate and distribute these reports (especially given that they often live on spreadsheets!). Learning from the past is important, but these insights can only take you so far.
Automating reports lands firms into the oversight stage, where firms work from the same reports but have an easier time accessing them. Additionally, these reports are largely built for management – which is important for strategic decisions but leaves most of the company in the dark. Front-end employees, like sales, operations, and recruiters, need access to granular data to guide their day-to-day decisions and affect real change.
Bullhorn Analytics take companies past this stage – where most companies think their analytics tools are "good enough" and into the foresight stage. The foresight stage is all about data, high ATS/CRM adoption, and real-time actionable insights that are available at the desk level. 
Customers looking to the future and using Bullhorn Analytics are already seeing the results:
30% better

submission to placement ratio

23% more

revenue per submission

21% increase

in job fill rate

51% higher

contractor retention rates (extension and redeployment)

44% growth

in new business deals closed
Overcoming staffing challenges with analytics
With these market challenges come opportunities for staffing firms to become more efficient, like focusing on candidate redeployment and reducing client churn. How can companies capitalize on these opportunities, both on the candidate and the client side, and take steps to provide the greatest return on effort?
Use real-time-time data

to understand how market conditions are impacting your own business, identify opportunities, and pivot fast.

Leverage your data

to influence what processes you automate to generate opportunity.

Deliver actionable insights

to the desk to drive behavioral change and action.
This method of identifying strengths and weaknesses in your own business, and pivoting as needed, requires a shift away from measuring traditional KPIs, which are traditionally volume-based. The quantity of your actions is important, but the quality and direction of your efforts are just as crucial.
This is where actionable insights come in. These insights leverage real-time data to show producers and managers the actions they should take today to become more successful tomorrow. If used correctly, these insights can improve return on effort, boost productivity, and help firms overcome the challenges posed by the current market.
Is it more valuable to know how many calls someone has made or to show them existing clients they haven't contacted recently? Is it more useful to know how many interviews someone has arranged, or to show them the candidates who've had one interview but haven't been submitted to another job yet? 
This is how actionable insights differ from traditional analytics.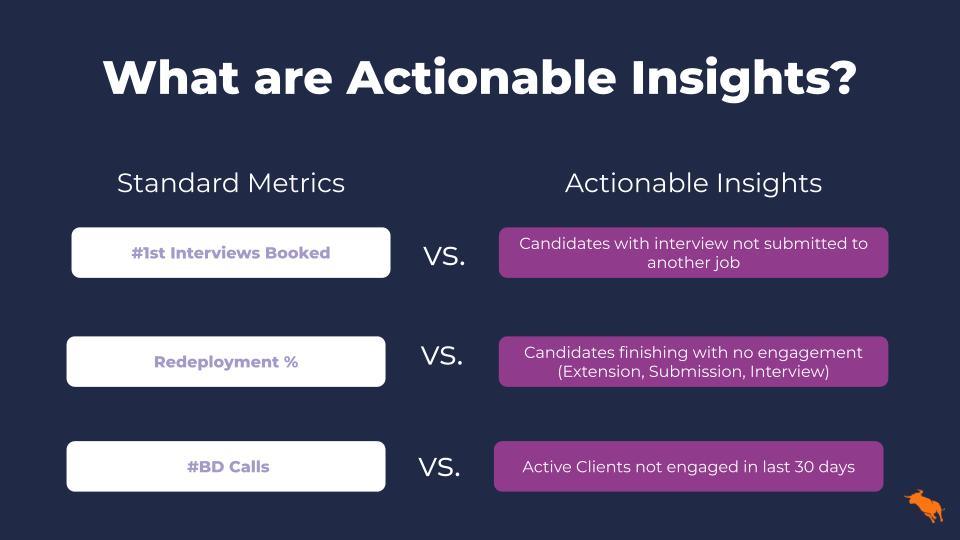 With Bullhorn Analytics, every person has direct access to personalized data to support strategic decision-making and autonomy in achieving business objectives. This self-serve reporting breaks down barriers to success by neutralizing the lag between needing data and acting on it. Bullhorn Analytics can even increase Bullhorn adoption by showing users how adding data to Bullhorn will help them quickly generate additional revenue.
Data is complex. Bullhorn Analytics breaks it down and delivers it to where it's most valuable, so your staffing firm can pivot, grow, and withstand just about anything.
---
Want to learn more about how Bullhorn Analytics can help your organization? Visit our product page or reach out to your Account Manager.
Subscribe to the Customer Blog
Subscribe for trends, tips, and insights delivered straight to your inbox.