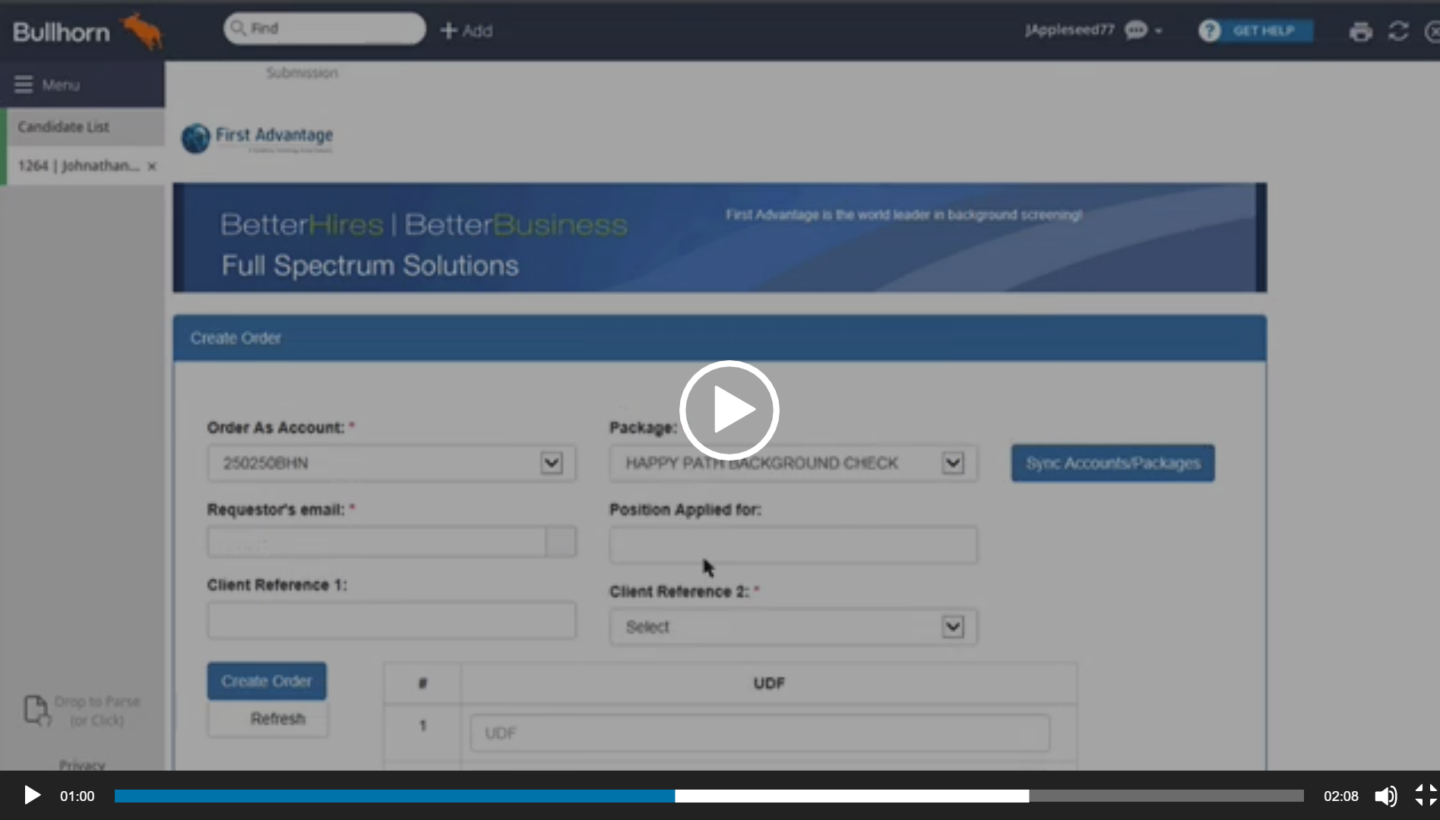 Automate Your Hiring and Screening Process
• Real-time order and screening status information to speed up your decision making and hiring processes
• Ability to order background checks, drug tests and select screening packages directly from one login
• Elimination of duplicate data entry for the candidate
• Candidates can electronically sign required forms and documents, and input additional personal information that may be required
• Multiple language options and international screening support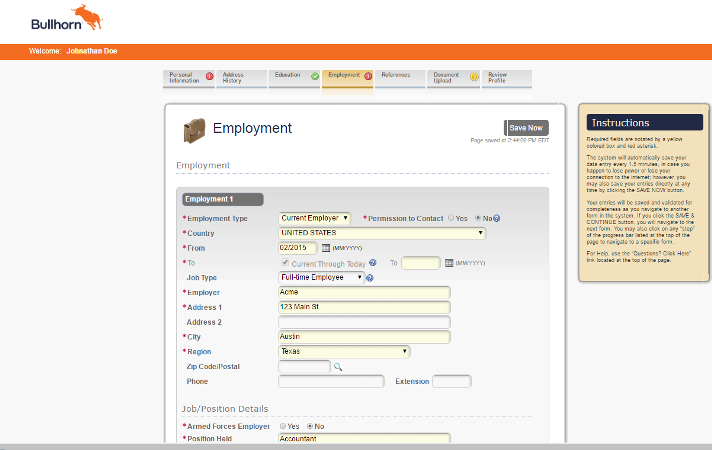 Improved Candidate Experience
In addition to the significant benefits that recruiters and employers receive, candidates also save time and have a smoother application process by avoiding redundant data entry. The information the candidate provides during the application process in Bullhorn ATS is securely pre-populated behind the scenes to the Candidate's screening profile in the First Advantage enterprise system.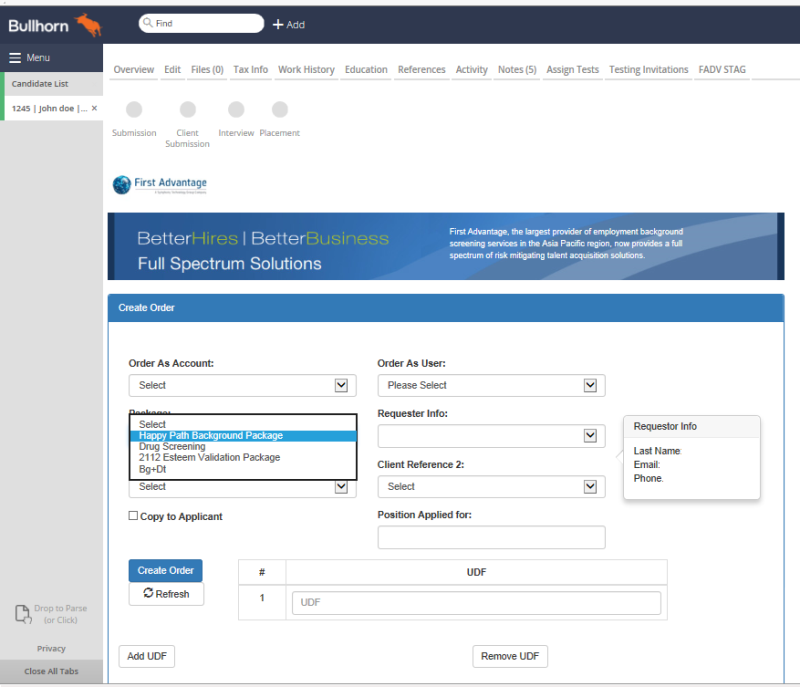 No Need For Development or Maintenance Resources
Bullhorn and First Advantage's partnership delivers an integrated recruiting and background screening solution. The turn-key integration requires no IT resources and has been engineered for quick customer onboarding. Our turn-key integration requires no upfront development time or continuing maintenance updates. This translates to quick customer onboarding and a significantly lower total cost of ownership.
Expansive Global Solutions
In addition to a full range of Background checks, verification services, and drug testing solutions to
support your pre- to post-hiring needs, FADV offers a robust selection of global screening solutions to advance your international search and hiring efforts.