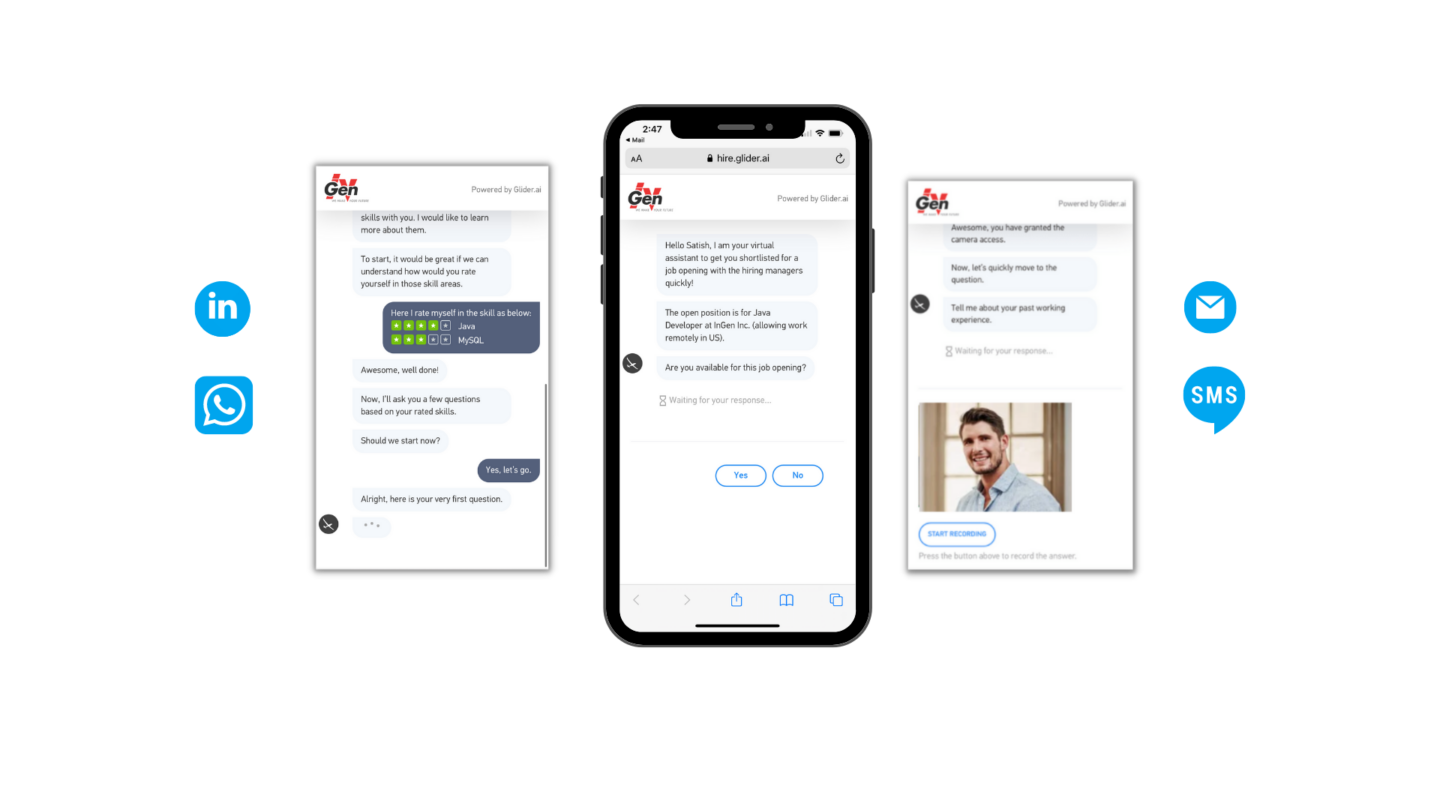 Outreach, screen, and shortlist in minutes
Remove time-consuming candidate outreach, screening, and pre-qualification with Glider AI Talent Connect. Automate candidate outreach, engagement, and screening across any modality, like WhatsApp, SMS, email, social media, and Job Boards.
Glider AI lets you customize your screening experience to show your brand and tell the story of why working for you is the right choice.
AI chatbots engage candidates in human-like conversation and can collect video responses to help you gauge personality and fit, moving interested and highly qualified candidates to the next steps and connects that data in the Bullhorn ATS.
Verify skill, fit, and interest for any role
Tech or non-tech, full-time or contingent, Glider AI Skill Tests can validate a candidate's fit, interest, and competency level across 450+ skills.
Access over 200,000 scientifically backed questions vetted by industry experts and satisfy DE&I needs automatically matched to the skill requirements of the role.
AI proctoring guarantees a candidate's skills are legit and eliminates any question about a candidate's integrity. When Glider AI connects to the Bullhorn ATS, you can confidently say your candidate is the best candidate for the job.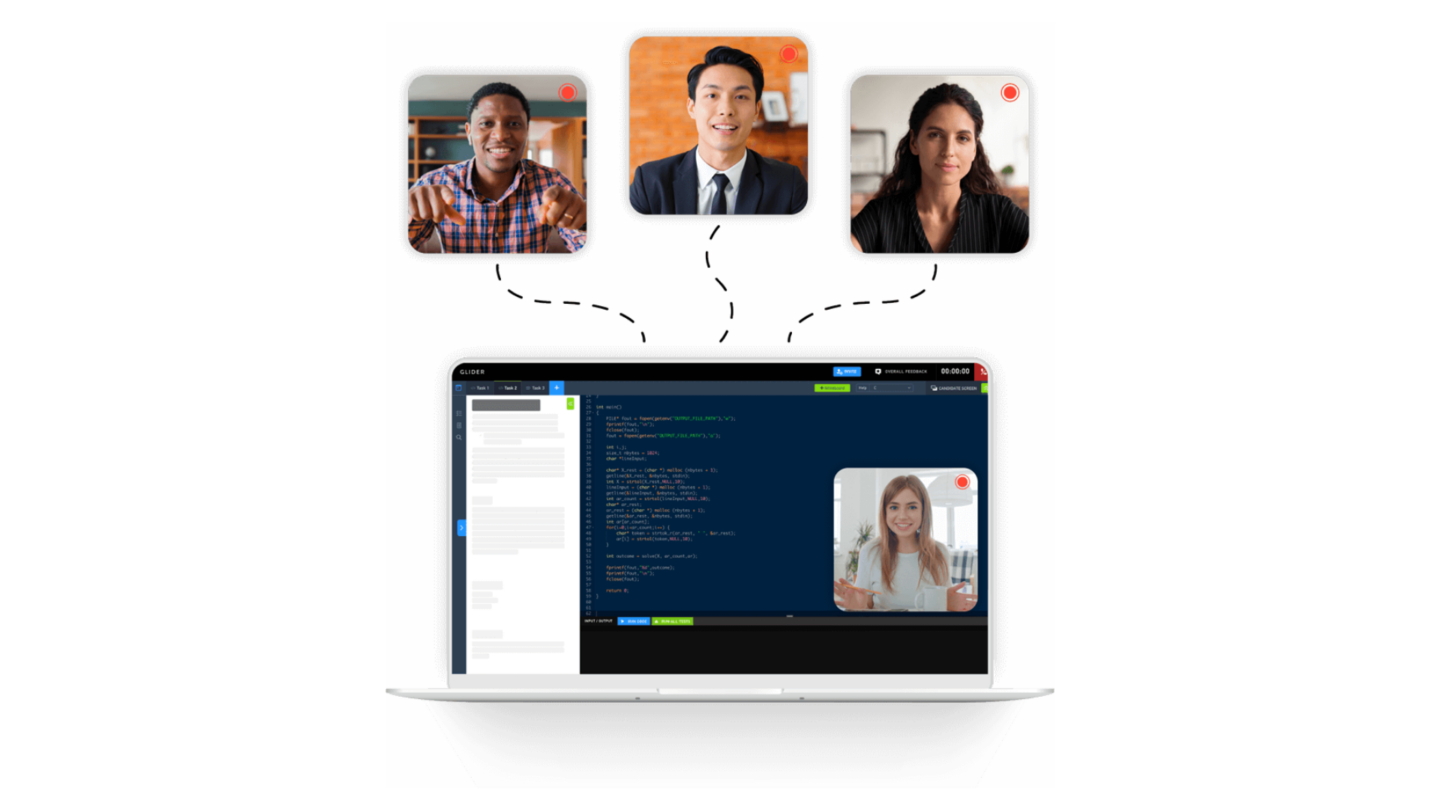 Interview smarter, hire faster
Interview in virtual 1:1s or as a panel, meet and get candidate answers in pre-recoded interviews, or collaborate in live coding interviews.
Throughout the interview-to-hire process, Glider AI helps streamline everything by automating the next steps, question creation, interview scheduling, and stakeholder feedback collection. Use Glider AI as a smarter way to interview and get the most from your Bullhorn ATS.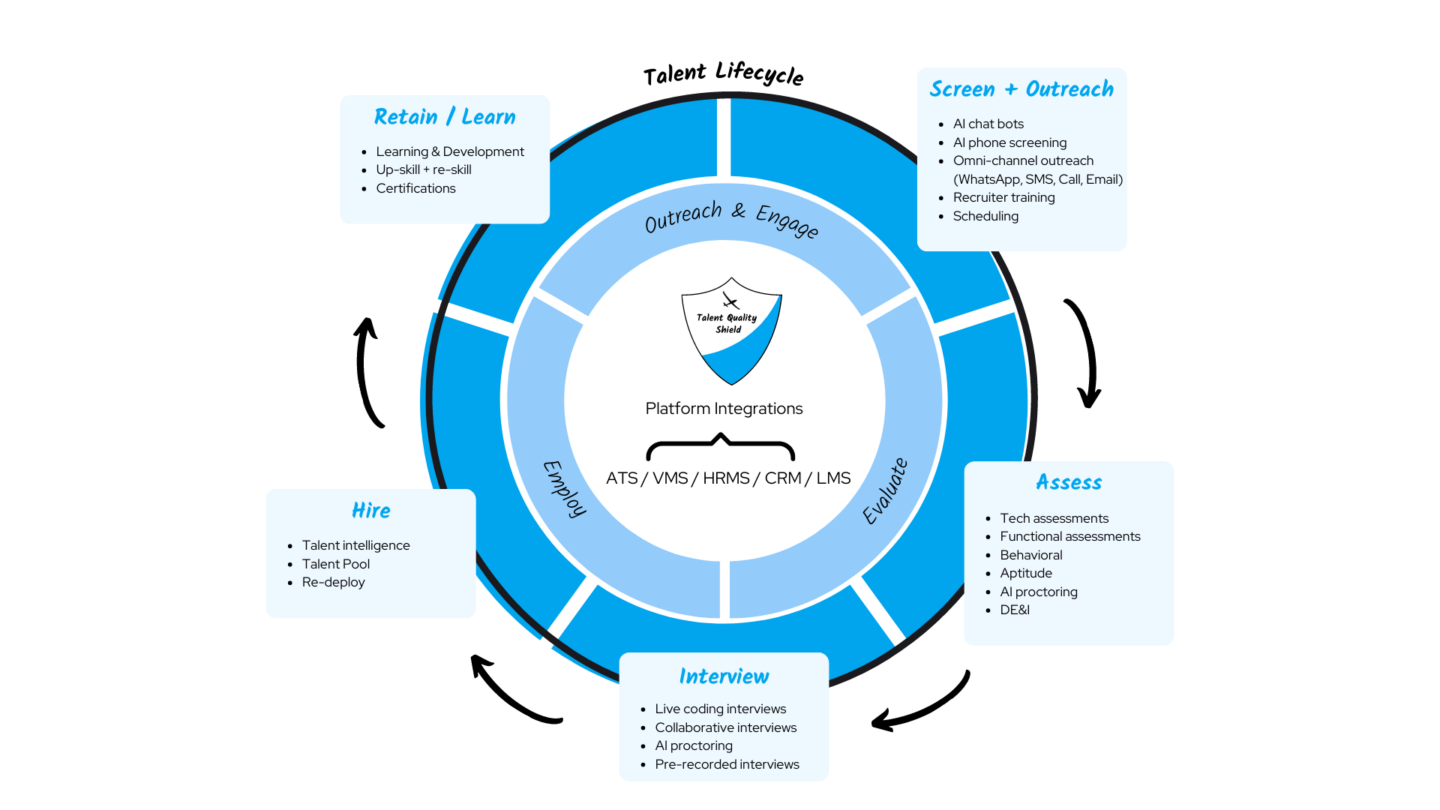 Streamline hiring with Glider AI skill intelligence
From initial screen to final hire, Glider AI gives you a one-stop solution to recruit top talent right from Bullhorn. Use Glider AI to enrich your talent pool with skill intelligence, improve DE&I, and streamline recruiting of quality talent.