4 Sales Strategies that Recruiters Should Steal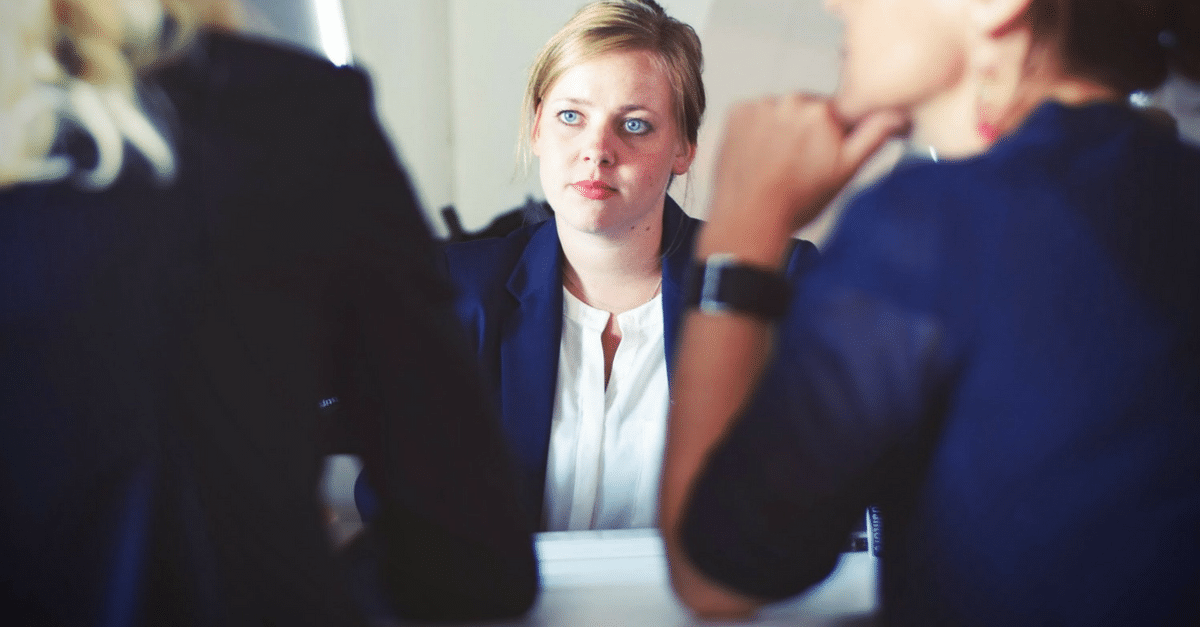 It's true that a good recruiter might be able to find that "purple squirrel" – the perfect unicorn with the all the specialized skills you're looking for – and get them placed at a great company. But even if you have a stellar network and all the tools you need, you can't make a sustainable living that way.  
If you're tired of solving the hard problems and missing out on easier money, catch my roundtable at Engage Boston, and consider taking a page from the sales playbook. Here are four sales plays recruiters can use to expand their business.
These four sales strategies are especially suited to recruiters:
Get an up-front contract when you deliver the "purple squirrel"

Adopt an Account-Based approach

Expand within the current department

Venture between departments
The purple squirrel comes with a contract
It takes significant time to find purple squirrels (hence the name); no one makes a living exclusively finding nearly-impossible candidates. So – in exchange for taking the time to find that developer with skills in 8 obscure programming languages and a degree from Obscure University – you make a deal.
No, I'm not talking about the paper kind.
I'm talking about a verbal agreement that you can refer to later. It goes something like this: After you've earned trust by coming through with the perfect hard-to-find candidate – your contact agrees to use you for common roles as well.  
It's going to take you ten times longer to find Ms. Obscurity. No one makes their career as the go-to person for impossible-to-find candidates.
The script: "If I take the time to solve this tricky problem for you, can I be your go-to staffing person for easier-to-find candidates as well?"
"Land and expand" for account-based staffing
"Land and expand" is like Account-Based Marketing (ABM) for the recruiter set: Find a very specific vertical or enterprise to target, do your research (or use DiscoverOrg) and find exactly the right person to talk to – and do your thing. Replicate and scale.
That's the idea with this next business development technique for corporate recruiters.
The script: "If I can find you this perfect candidate with the perfect background and skills, you'll introduce me to other department heads that I don't know today."
And don't forget a gentle reminder of that agreement from time to time. Land and expand is part of an ongoing business relationship. It's an unspoken contract. Dave Sill, DiscoverOrg's Head of Sales Enablement, suggest something like this:
The script: "I mean no disrespect here, but a lot of times it's perceived as no big deal when one side invests lots of time and energy to find that perfect candidate, yet no longer-term commitment is made to keep motivating a recruiter to that end. Can we agree to have the kind of relationship where we're both just candid and direct with where things stand, and if one side isn't feeling enough love, they can just say so?"
It's a good faith understanding that you'll give me a last look: One last chance to make an offer, if you're thinking of going with someone else. Let's agree now that if I make a large investment of my time to save you pain – you informally agree to allow me to work the more common requirements. Setting the stage with equity is the foundation of a good business relationship.
Expand within the department, then within the company
Once you have a hard-won success under your belt, take down some names of other heads of the department within the company, and be sure to ask your company contact for an introduction.
If it's a large organization, it's likely other departments need candidates similar skill sets; different buyers within different departments for an enterprise retail store, for example. Or if you place a great new hire in a digital marketing department, you're probably in a great spot to find candidates for marketing ops. In large companies, these teams have different hiring managers  – and they definitely know each other.
The script: "I worked with J– to help S– get placed – and it's been a great fit. Since I've had success finding your colleague these kind of candidates, I'd like to do the same with you."
Having several warm contacts in different departments has benefits beyond having work. Take a page from the Sales playbook: It gives you a multi-threaded relationship with the company, so if someone inevitably leaves the company or changes roles, you're not left out in the cold.
Many relationships are lost when your single great relationship leaves, and you have to re-sell yourself to the company.
From recruiting for different parts of one department, you can expand to similar roles within other departments. Content marketing to Learning & Development, or QA to a Java developer.
Recruiters are the critical bridge to a company's strong future workforce. Mastery of sales skills can ensure a long-lasting relationship as the company continues to grow.
For more information about how DiscoverOrg can help recruiters and business development teams, check out my round-table discussion at Bullhorn's Engage Boston 2018, or visit www.DiscoverOrg.
---
About the Author: Steve joined DiscoverOrg in 2015 and currently serves as a Director of Sales. He has 10+ years in sales and an MBA from Northwest Nazarene University. When he's not rocking at DiscoverOrg, Steve drums in several bands in the Portland area.
---
Subscribe to the Staffing Blog
Subscribe for trends, tips, and insights delivered straight to your inbox.