8 uses for recruitment automation we learned at Engage Boston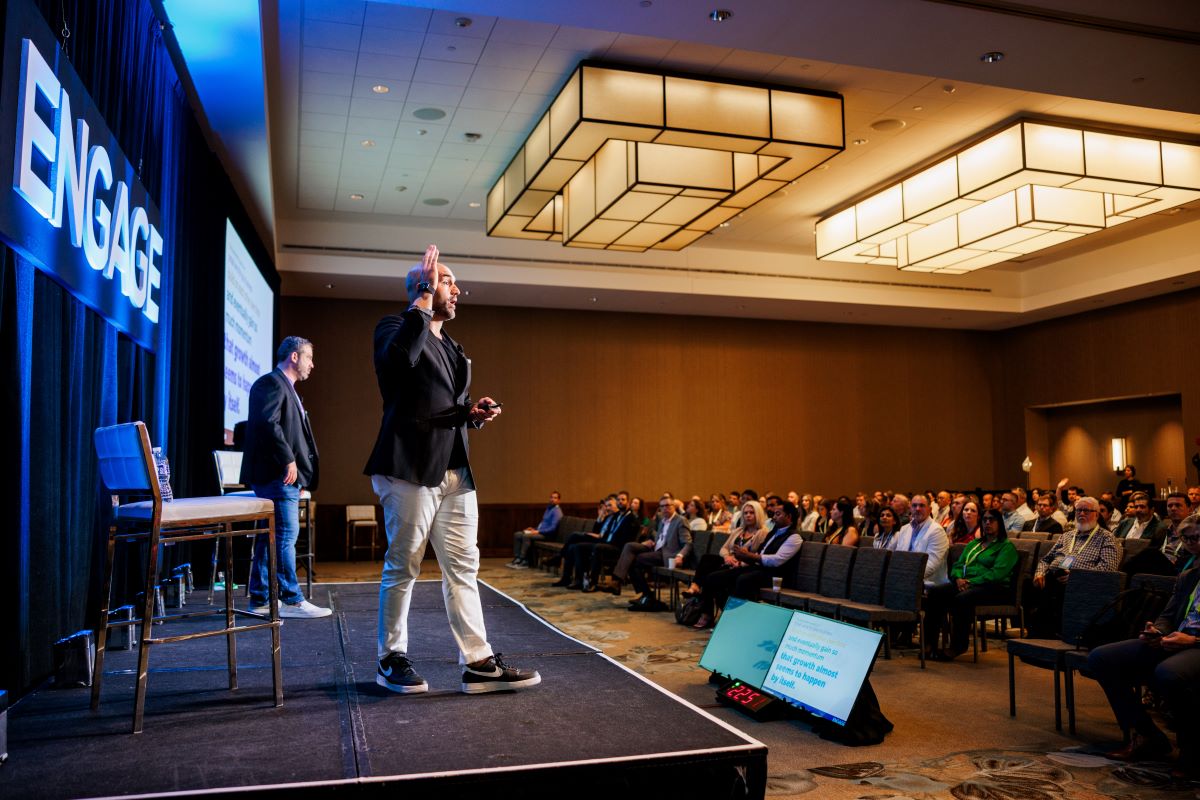 Automation and AI are everywhere. The world is buzzing with the latest technological advancements, and the staffing industry is no exception. Talk of recruitment automation was ubiquitous this year at Engage Boston – but when it comes to putting it to use, where should firms start?
The answer lies with you and your organization. There are almost as many uses for automation as there are automations themselves; if you can think it, chances are, you can automate it. So when it comes to putting automation to work, it's best to look to what you're trying to achieve and work backward. Bullhorn's Keith Weightman said it best: "You're not buying a tool; you're trying to create a business outcome."
Whether you're trying to win more clients, improve the candidate experience, or clean up your data, automation has a huge role to play. Amy Reid of CHG Healthcare suggests mapping out your ideal candidate or client lifecycle and pinpointing where automation can do the heavy lifting. 
To get you started, here are a few use cases we heard from recruitment leaders at this year's Engage Boston.
1. Keep data clean
Using recruitment automation for data cleansing is one of the best places to start. Blake Harris and her team at Dexian (formerly DISYS & Signature Consultants) began incorporating Bullhorn Automation into their workflow by leveraging it to close out old jobs. "Keeping the data clean has been a really important priority for us," she said. 
2. Standardize the information candidates receive
Recruitment automation can also help close communication gaps between your team and candidates. Ensure you're preparing candidates for work by using automation to standardize the information they receive about their placements, like checklists, tips and tricks, or even, as one user did, a video tour of their facilities.
Bullhorn's Billy Davis highlighted this example as a great way to ensure your candidates feel confident and ready to hit the ground running. 
3. Proactively market superstar candidates
Recruitment automation doesn't just send notifications and reminders; it includes semantics matching to help you find the best fit for your placements. In his session, Davis suggested directly asking your clients what their ideal candidate looks like, and then setting up an alert in your database to notify you if a candidate comes in that matches that profile. Then, you can proactively market that perfect fit to your client. "In my experience," said Davis, "we had over a 70% success rate in proactively presenting candidates to clients, even when there was no job opportunity."
4. Redeploy candidates
Often, the best candidates are the ones that are already working with you. A solid redeployment strategy in recruitment is essential, especially in a tight talent market. When your candidates are nearing the end of their placement, automation can notify you that it's time to redeploy them into the next one. 
Harris and the Dexian team are using recruitment automation to do just that. "We are ahead of pending end dates, using reminders to stay informed and identify who is eligible for redeployment," she said. "This helped increase our redeployment rate to 35% last year."
5. Create drip campaigns
Recruitment automation isn't just helpful on the candidate side of the equation; staffing firms are also using it to help win new clients. At Goodwin Recruiting, Allegra Highsmith and her team of over 300 recruiting partners are leveraging automation for sales and business development. After a period of prospecting, if nothing comes to fruition, the contacts switch to "Goodwin Recruiting" ownership. They use that ownership criterion to target automated drip campaigns so they can re-engage those prospects. "This is our most successful kind of outreach," said Highsmith. They've found that almost half of their website leads have previously received one of their drip emails. 
6. Share real-time process updates
As a lead becomes a prospect, and a prospect becomes a client, how can you use automation to streamline that process? Automation can help you provide real-time updates during the sales process so no one feels left in the dark. 
This also applies to the candidate lifecycle, from jobs to interviews to submissions, said Davis during his session. If you keep your clients in the loop about what's happening with their jobs, they'll have a better experience.
7. Measure satisfaction
Communication is a two-way street. Get more from your candidates and clients by using recruitment automation to ask for feedback. Davis noted that you can gather NPS scores during key steps in the candidate or sales lifecycle. The secret to boosting your response rate, he said, is to ask more than once. Plus, you can build your automation so that once someone completes a survey, they won't receive continued messages asking them to complete it.
You can also follow up with those who left positive scores to review your firm on Google, Glassdoor, or other review sites. If they're taking the time to rate you highly, they likely had a good experience with your firm and will be happy to share that experience.
8. Collect time and expense
Recruitment automation users are finding inventive ways to incorporate it into nearly every aspect of the business. Reid and CHG Healthcare use it for credentialing, and Amy Knudson and the team at LRS Healthcare are leveraging it to help with the time collection process. With automated reminders to complete timesheets, recruitment automation can streamline your back office efficiencies.
No matter how or where you use recruitment automation, one key takeaway emerged again and again during Engage Boston: don't be afraid to experiment. Reid and her team found that piloting their automations on a smaller scale encouraged her team to find new uses for automation throughout the business. Her words of advice: "Don't focus on perfection; focus on learning and iterating."
---
For more insights from staffing leaders, check out our Engage Boston Content Hub.
Subscribe to the Staffing Blog
Subscribe for trends, tips, and insights delivered straight to your inbox.