Bullhorn Acquires Able to Enhance the Candidate Experience Journey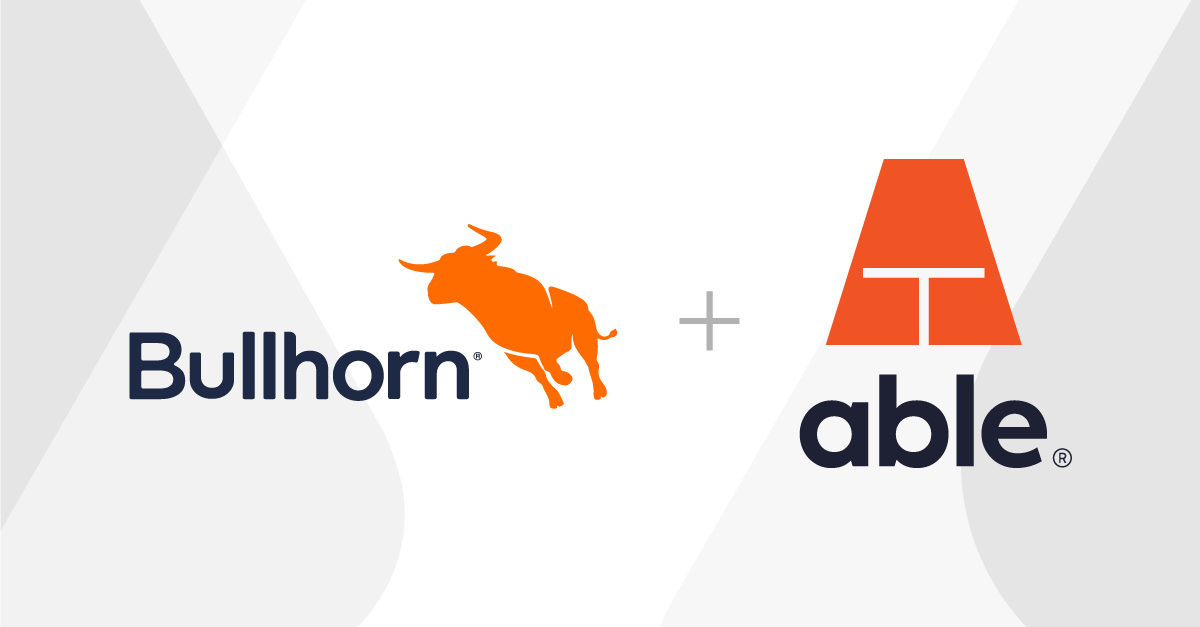 I'm thrilled to announce that Bullhorn has acquired Able. Many of our customers may be familiar with them as a provider of candidate engagement and onboarding solutions tailored to the Bullhorn platform and a long-standing Bullhorn Marketplace partner. This acquisition represents another important step in our vision to help our customers provide an incredible experience to their talent.
After a demanding 2020, in the last year, the staffing industry has seen tremendous growth and opportunity. According to Staffing Industry Analysts, staffing industry revenue grew by 16% in 2021 to a record-high total of $157.4 billion and is projected to continue to grow in 2022. Throughout all this, our customers have stepped up to meet the need for talent across the key industries driving our economy forward today.
While the future is bright, enormous challenges remain. The talent shortage and evolving talent expectations have put a premium on the value of candidate engagement in a landscape where providing an incredible experience isn't always easy. This is why we're fully committed to providing our customers the key capabilities for delivering an incredible talent experience at every stage of the talent life cycle.
Able is a pivotal step in executing on this vision. Able is trusted by some of the largest staffing agencies in the world to streamline complex hiring workflows and compliance challenges. Their solutions are uniquely designed to simplify, improve, and automate the candidate journey by helping businesses configure and automate onboarding workflows specific needs of each job, while ensuring that data flows seamlessly between the systems that recruiters use the most. By streamlining the onboarding process, Able clients maximize recruiter efficiency and onboard candidates significantly faster.  Importantly, Able's offerings are optimized for staffing agencies using the Bullhorn platform.
It's an exciting time to be in the staffing industry, and we're thrilled to enable our customers to take advantage of the growth opportunity afforded by today's market.  The acquisition of Able will help enhance our vision around delivering an incredible candidate experience, allowing our customers to meet the needs of the market for talent.  It is also an important step in enabling the digitization journey that our customers have embarked on.  We look forward to continuing to support and invest in our customers' success and joining you on this incredible journey.
Subscribe to the Staffing Blog
Subscribe for trends, tips, and insights delivered straight to your inbox.