Career Collaborative: An Organization Staffing Professionals Should Know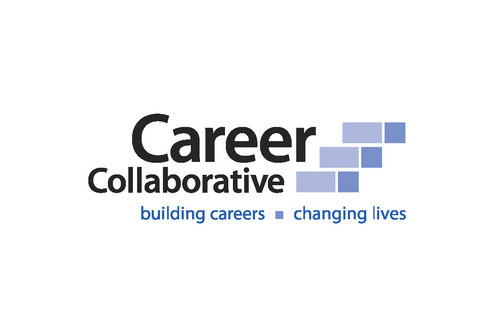 At Bullhorn, we care about the community and giving back to it. Through our Bullhorn Cares initiative, we allow our employees to volunteer at organizations that are important to them. One local organization we're very passionate about as a company is Career Collaborative, a Boston-based not-for-profit organization that helps low-income adults find and keep jobs with career potential.
On Nov. 10, members of the greater Boston business community gathered to celebrate Career Collaborative's achievements and mission at its annual Leadership Breakfast. Seated in the Downtown Harvard Club that boasted sweeping views of Boston Harbor, over 100 people gathered to celebrate Career Collaborative's efforts in its work to end working-class poverty by helping adults get and succeed at life-changing jobs – ultimately making Massachusetts and its families stronger.
Since its founding in 1997, Career Collaborative has helped more than 2,300 families in the Boston area move toward economic self-sufficiency. One of Career Collaborative's clients who works in the health-care industry shared her story with guests about how Career Collaborative assisted her in finding–and succeeding at–her dream job of working with patients at a local hospital. Because of Career Collaborative, she said she now feels safe and secure with her job.
Addressing attendees as the keynote speaker at the event, Congressman Joseph Kennedy III urged volunteers to continue working with families to change their lives and called Career Collaborative a "guiding light" in moving our nation's economy forward.
As one step in progressing our country, Career Collaborative has been making strides in its own growth. Susan Yule, Career Collaborative's new president and CEO who has an extensive background in the staffing industry, outlined the organization's expansion plans, which include offering increased program availability for clients and extending its overall footprint nationwide. She also championed for more corporations to participate in the program to not only accelerate growth, but to continue hiring course graduates.
Bullhorn is extremely proud to partner with such an esteemed organization. Our CEO and founder, Art Papas, serves as the chairman of the board of directors, and many employees volunteer their time to help coach Career Collaborative clients through mock interviews and prepare them for workplace interviews. In 2011, Bullhorn launched its partnership with Career Collaborative to help individuals secure new, lasting careers in the Boston area.
At the breakfast, Papas presented the distinguished 2016 Chairman's Award to Oz Mondejar, senior vice president of mission and advocacy, Partners Continuing Care, for Partners HealthCare's outstanding commitment to Career Collaborative. Partners has hired nearly 40 Career Collaborative course graduates and has praised them for their dedication to their jobs.
For more information about Career Collaborative and volunteer opportunities, visit www.careercollaborative.org.
Subscribe to the Staffing Blog
Subscribe for trends, tips, and insights delivered straight to your inbox.