How Do I Know If We're Going to Hit Our Number This Quarter? A VP of Sales' Perspective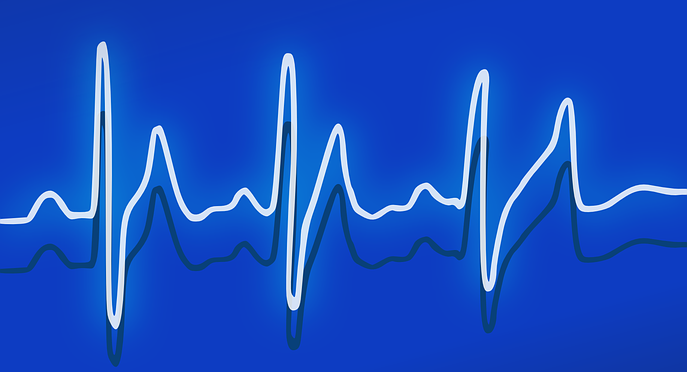 There are a variety of advantages that companies look to gain when they invest in a CRM system. A single view of all client data, improved customer experience, lead management, and an increase in sales rep productivity are just a few of the reasons that companies deploy CRM systems. A sales leader can leverage CRM to drive sales process and opportunity qualification, as well as provide accurate forecasting guidance to their company's stakeholders (leadership, board, investors). Experienced sales leaders know that despite the promise of CRM, an accurate sales forecast is not a mere output from the system. But effective sales leaders can leverage the data that is provided to them by CRM and their experience to zero in on where their team will "land" with bookings or revenue in a particular month, quarter, or year.
There is an outdated paradigm, however, that limits the value companies can expect to extract from CRM. It has to do with the reliance upon manual data entry, and it usually sounds something like this: "If it's not in the CRM, it didn't happen." Most seasoned CRM users are familiar with this dated mantra, as well as the implication that consistent CRM activity input is neglected at their own risk. It's also common knowledge that this task is one that most salespeople hate. Perhaps this contributes to Forrester's claim that 70% of CRM projects fail to live up to expectations due to lack of user adoption.
What if a CRM were able to provide the value that all hope to gain from it without being forced to rely on manual data inputs? Wouldn't we rather have our sellers in front of clients and prospects performing high-value sales activities than wasting time on menial data entry tasks? Wouldn't it be great to more effectively determine the likelihood of a deal closing based on real client communication instead of relying on an interpretation of what we think will happen?
At Bullhorn, I leverage our patented Bullhorn Pulse technology, which automatically captures communication with our customers and prospects. I can easily determine who we're talking to, what we're talking about, and when we've had a conversation.
This knowledge allows us to do two things:
We put the focus on the go-forward strategy and tactics to win these deals, rather than the sales team spinning cycles to get everyone up to speed on what's happened since the last update.

We increase the likelihood to win deals with the quality filter of Pulse. Take a look at a

typical weekly forecast call exchange:
Sales leader using traditional CRM: "Dave, what's the latest with ABC Corp, is that deal still in your commit?"
Dave (a sales rep) – "Definitely, we nailed the demo, have a solid business case, and my champion says he's going to get it done this month."
This sales leader is almost entirely reliant on direct communication with his sales team to gauge deal progress and estimate the chance that certain deals will close. But how would that reliance be affected by a tool like Pulse?
Sales leader leveraging CRM + Bullhorn Pulse – "I see we're well engaged with IT, good dialogue there (positive tone in the 4 emails, 3 texts, and 5 phone calls there over the last 2 weeks). Where are we with the business owners and procurement? Let's talk about how we're going to get in front of them."
This sales leader, who uses CRM software aided by Pulse technology, can see directly into his team's active deals and has granular visibility into every instance of communication. He can proactively assign tasks to his sales reps, because he knows the exact status of each of their deals, and he can oversee deal progress with just a few clicks.
We call this automatic capturing of communications with customers and prospects Automatic Data Capture. It enables radical transparency in your business and it is unique to Bullhorn, but this technology can also be leveraged on top of your existing CRM platform. It goes well beyond making forecasting more accurate for sales leaders. It helps you understand who from your company is most engaged with which people at your prospects and customers, and it can play a transformative role in your revenue growth. Best of all, it doesn't burden your sales staff with data entry – in fact, it relieves them of much of their existing data entry burden.
If achieving these sorts of gains is something your company might benefit from, Bullhorn Pulse might be a great fit for you.
Subscribe to the Staffing Blog
Subscribe for trends, tips, and insights delivered straight to your inbox.