How to Build Your Business in Staffing: Insights from Todd DeMarco of Prodigy Resources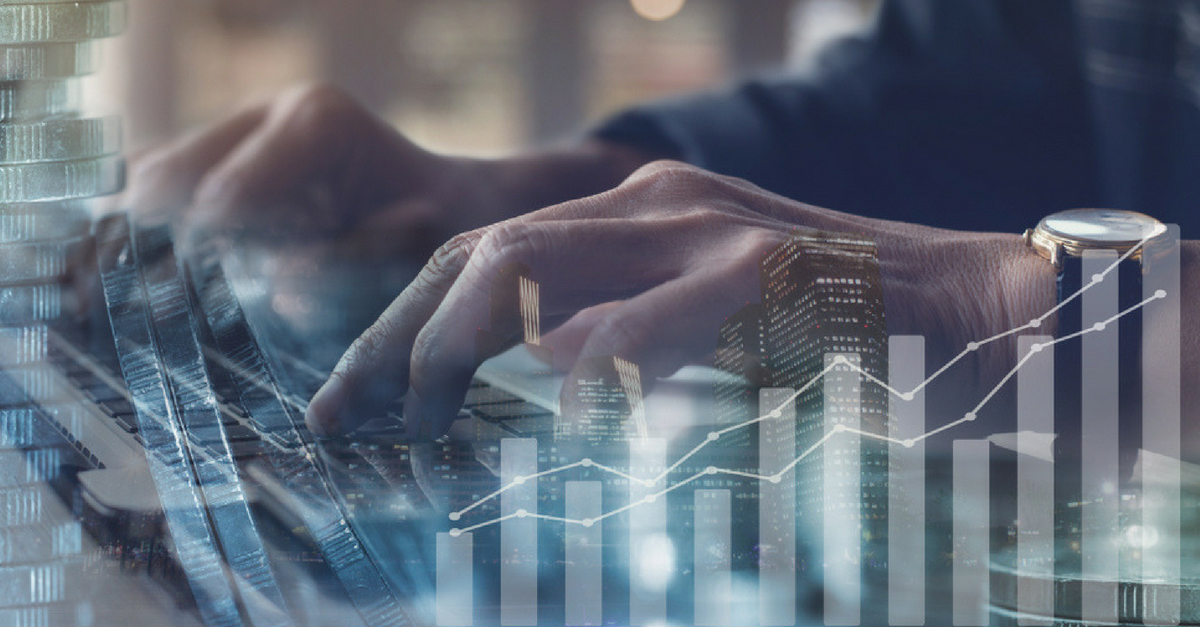 Recently, I spoke with Todd DeMarco, owner of Prodigy Resources, as part of our Staffing Speaks Out conversation series. Todd shared lessons from his experience and talked about what it was like to start his own business in the staffing industry. Read on for Todd's insights.
Katie Tierney [KT]: Todd, tell me about your background. How did you find yourself in the staffing industry?
Todd DeMarco [TD]: I definitely landed in it along the way! I was born and raised right outside of Boston, MA and I moved out to Seattle, WA for college with the hopes of playing in a band for the rest of my life. Obviously, I needed a backup plan, so I had my first interview with an IT recruiting firm where I ended up working for seven years.
During this time, I learned from one of the all-time greats, my branch manager, who is someone I'm truly grateful for as a role model. He taught me a great deal of what I needed to know and really instilled a lot of confidence in me to believe in myself and realize my full potential. The experience of working at the firm in the early days with such a close-knit team that had the "us vs. the world" mentality served as a key motivator for why I started my own firm.  
[KT]: That's great! And now you're the owner of Prodigy Resources, which is out of Denver, CO. Tell me a little bit about your company. What do you focus on in the staffing industry?
[TD]: We've been in business for ten years and we recruit exclusively within the technology space, primarily within the areas of product development, data science, and information security. Most of our business is contract and contract-to-hire, but we also do full-time placements for higher level positions. We have a pretty diversified portfolio of customers and we focus on accounts where we can have direct relationships with hiring managers.
[KT]: Why did you decide to start your own business and how did you know the time was right to do so?
[TD]: If you had asked me if I'd ever start my own business six months before I did it, I probably would've been surprised and might've said no. But a unique opportunity came my way and I was able to start it with two other business partners who I had previously worked with. We complimented each other's strengths and had a good energy, so we all moved out to Denver and started Prodigy.
Starting our own firm was primarily due to our desire for independence and faith in each other's abilities.
Todd DeMarco
Prodigy Resources
Starting our own firm was primarily due to our desire for independence and faith in each other's abilities. We were looking for the freedom to do things the way that made the most sense from our perspective when it came to providing value to our clients and candidates. The three of us were ready for a new challenge—to have the opportunity to build something bigger than ourselves.  
[KT]: What were some of the toughest challenges you faced as you were getting your firm up and running?
[TD]: Learning how to manage people. We didn't have any experience in this area when we first started the company. We grew very quickly since the three of us were both selling and recruiting. The first few employees we hired learned directly from us, which worked out great since they were able to witness firsthand the three of us performing the job. This early success, in many ways, led to a belief among the three of us that building a company was easier than we initially thought.
Once we started hiring beyond those initial few employees, we started to have challenges where employee numbers were going up faster than our revenue. Not ideal. So it came time to look in the mirror and realize that the problem was the three of us, not the people we were hiring.  
We realized that, as co-founders, we had to evolve and become better leaders and managers in order to solve the problem. This meant becoming better role models, providing clarity around our objectives and career paths, building a more collaborative and transparent atmosphere, and establishing a metric-driven environment that focused not just on quantitative data but also on qualitative data. Learning to be a better leader has been an ongoing process for me.
We realized that, as co-founders, we had to evolve and become better leaders and managers… Learning to be a better leader has been an ongoing process for me.
Todd DeMarco
Prodigy Resources
 I love to read personal development books, attend leadership conferences, and receive formal training. I also think it's very important to have a personal coach. It's a never-ending goal to be the best I can be for my employees, friends, and family. I can't see living life any other way.  
[KT]: What's been one of the coolest things that you've been able to work on or do as a business owner that maybe you might not have had the opportunity to do otherwise?
[TD]: One of the things I've enjoyed most about starting Prodigy is having the opportunity to bring together an enthusiastic and highly capable group of people within a very collaborative environment that gives people the freedom to get creative when it comes to figuring out how to achieve results. Not all staffing firms are like that, so it's something I'm very proud of.
The coolest moments are the ones when you see all of these awesome people, showing their care and taking so much pride in the business you've worked so hard to create over the years. I love watching the team at our holiday parties, quarterly events, or team functions having so much fun together, celebrating each other's success, and getting each other pumped about the future. I'm very blessed to be part of that, knowing that we've come so far yet there's still so much to do. It's very exciting!  
[KT]: I'd love to hear a little about your experience with Bullhorn. How has it helped your firm?
[TD]: I love Bullhorn—almost as much as I love recruiting! My team absolutely loves Bullhorn, too. It positively impacts everything we do in so many ways. When I started in this industry, it was all about file cabinets, call sheets, job boards, and pagers. When Prodigy started using Bullhorn in 2009, we had no idea it would become such an integral part of our success. It's really amazing!  
Recruiting, to me, can be considered both an art and a science. People can achieve results in completely different ways and Bullhorn's helped us focus on each employee's personal strengths versus taking the one-size-fits-all approach to management.
Beyond finding candidates fast, Bullhorn's helped us build a culture of transparency and it serves as a communication platform based upon empathy. Bullhorn's empowered my team and I'm truly grateful for the role it's played in helping me to build a stronger company.  
[KT]: So, think about the things that have contributed to your firm's success. Is there something in particular that stands out?
It's all about the people. I've been fortunate to hire some really good people who've been with me for quite some time, and they've been through the trials and tribulations of us growing. It hasn't been easy and they've been loyal, and that's created a foundation of people we can build a team around. I think that's been a big reason for our success.
Also, energy and heart, and putting other people's needs before our own. Our work ethic, relentless focus on the success of our clients, and our dedication to going above and beyond the call of duty have all been key drivers of success. And staying forward-focused and knowing that complacency is our #1 enemy is so important. We can never ride on past success or sit there in cruise control. There's always someone right around the corner who's ready for that opportunity to rise up and take your spot. You need to bring your A-game each and every day.
[KT]: Last but not least, do you have any words of wisdom for others in your field who may be at a similar point in their career and considering starting their own firm? Anything you wish you would've known before you went forward that would've been helpful?
Building a business is a lot like raising a child—you can expect many trials and tribulations along the way!  When you think you've finally figured it out, you get another curveball and have to learn and adapt. I've found that it's very helpful to keep things as fluid as you can. Don't be too rigid in terms of your systems and processes.
Change is inevitable, so try to find the appropriate balance of freedom and structure. Enable your team to get creative through collaboration and make sure you're always investing in yourself to become a better leader. When you mess up, admit it to your team and move on.   
Don't try to be everything to everyone. Focus on what you're good at and work with clients who share the same values and fit best with how your operations are structured.
Todd DeMarco Prodigy Resources

Something else that's important, which I've learned the hard way—don't try to be everything to everyone. Instead, focus on what you're good at and work with clients who share the same values and fit best with how your operations are structured.
This can mean transactional work like VMS or in the SMB market where the buying process is less centralized and there's an opportunity to take a more consultative approach by developing more intimate relationships with hiring managers. There's plenty of business out there, so be selective and make sure your team understands your strategy.  

---
Want tips on how to grow your career in the staffing industry? Watch this interview with Ryan Borra of  Brightwing.
Subscribe to the Staffing Blog
Subscribe for trends, tips, and insights delivered straight to your inbox.