How to Transform Your Client and Candidate Relationships Through Technology: Insights from Gary Cook of Pacific Companies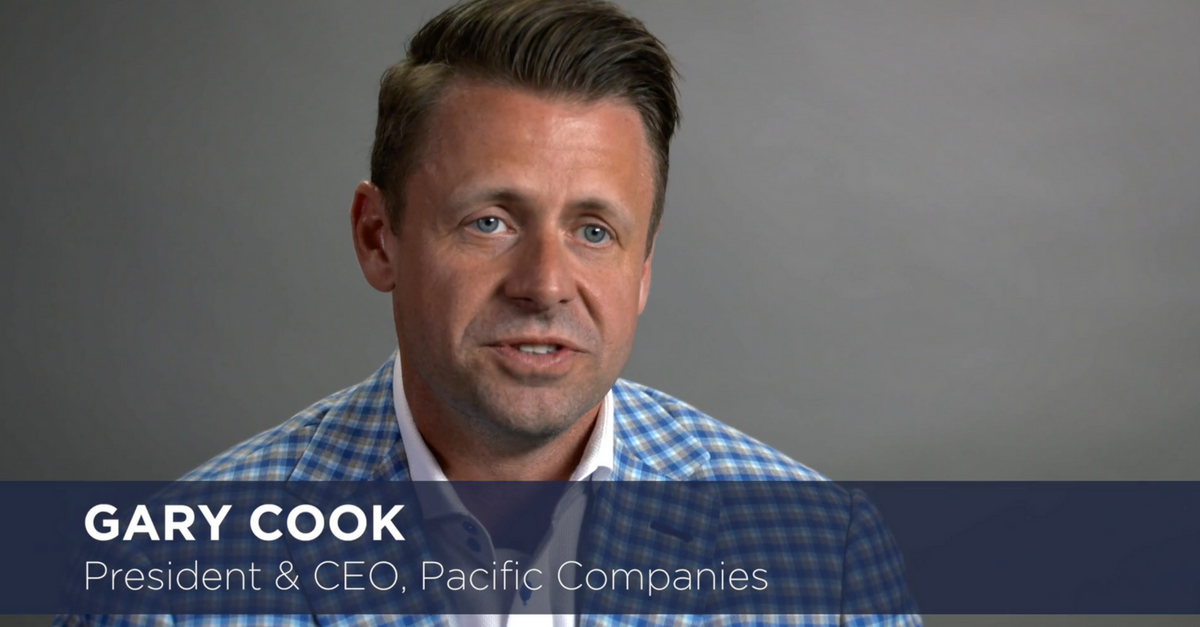 I recently spoke with Gary Cook, President and CEO of Pacific Companies as part of our Staffing Speaks Out conversation series. In part 1, Gary reflected on his experience of running a healthcare recruiting business. In part 2, he shares insights on how to use technology to strengthen relationships with candidates and clients. Watch the video (transcript below) for inspiration from Gary's story.
Katie Tierney [KT]: How is technology helping you handle talent shortages?
Gary Cook [GC]: It's been really big for us because one thing in the healthcare space traditionally is they haven't embraced technology. I can tell you when I first got into this business, one of the companies I worked for was the largest in the industry. I mean, they're a billion dollar company now.
We didn't even have an ATS system. We were literally doing everything out of books, and everybody had to share a computer. And so for whatever reason, healthcare staffing, in my opinion, has lagged behind other industries. And so one of the things that was kind of fortuitous is when I left this company wanting to start my own, I went into IT staffing for a year to live out my non-compete. 
What I learned was, technology because they had already embraced technology. They were using CRMs, ATS, and these things. So we were early adopters. When we first started our company, we were one of the first out there actually using an Applicant Tracking System.
So we think technology's big. Not only that, marketing automation platforms and things of that nature, and really trying to measure who's coming to our site and really building our brand through technology.
KT: How has technology transformed the way you build relationships with candidates and clients?
GC: You know, that's something that we're working on every day. And that's something I see an area of improvement for us. Because I still believe at its core, staffing is very much a people business. You have to stay in touch, you have to talk to people.
If you're just texting or you're just doing nurturing campaigns and things of that nature, you're not gonna be able to build a rapport.
But at the same time, there's an opportunity to cut down time to fill because if you're doing those nurturing campaigns or you're following up with some of your providers that are out on assignment, they're already set up and going out.
So I think it creates that extra engagement. And again, I think you gotta fish from all ponds. If you're doing the phone conversations, as well as some of the artificial intelligence and some of the marketing automation and nurture campaigns, I think they all work well together.
KT: How do you think staffing firms will most benefit from artificial intelligence in the coming years?
GC: You know, it's interesting in our space because ours is a little bit different where studying in IT, you're really looking for specific like java C++, where ours is we're looking for a cardiologist. They may meet some skills within that, but it's not as in depth.
But where I really see it helping is eliminating a lot of time that recruiters are spend sourcing. I think it's gonna help them bring quality people that they can talk to so they're having this quality conversation.
So instead of the old school way of maybe pounding a hundred phone calls a day, which you still gotta do that on certain days, I think this will help lead to getting maybe those 12 really good conversations because the artificial intelligence is bringing those candidates to your recruiters.
KT: I'd love to hear a little about your experience with Bullhorn and how it's helping you.
GC: Bullhorn's been a really positive and great experience for us so far. My staff's been really happy with it. So we were on what I would call an old legacy system. It was good for when we had it. Like I said, we were ahead of the times when we got it, but we needed to upgrade and evolve.
And so it's done a lot of things for us. One thing I think we really lacked a lot on was reporting and dashboards. We had it, but it was in Excel spreadsheets and things like that.
Now with Canvas, it's been huge because now it gives me more visibility as CEO in the business. And on simple things like is conversions from presentation to interview to placement, and really being able to manage that. But also the parsing of resumes and hitting one button and it goes out to multiple boards so it's saving us a lot of time.
And with back office, we were still doing time sheets through Excel spreadsheets, and now we're doing it digitally, which is par for what I wanna do for next year is make everything at our company digital.
I know Bullhorn is really investing on the backend piece and I'm excited to see what that holds because I think it's gonna make things even easier for us as we go forward.
Stay tuned for the final part of my conversation with Gary. In the meantime, watch this interview with Ryan Borra of Brightwing for tips on how to grow your career in the staffing industry.
Subscribe to the Staffing Blog
Subscribe for trends, tips, and insights delivered straight to your inbox.