Tips for Onboarding New Hires with Kelley Misterka of SNI Companies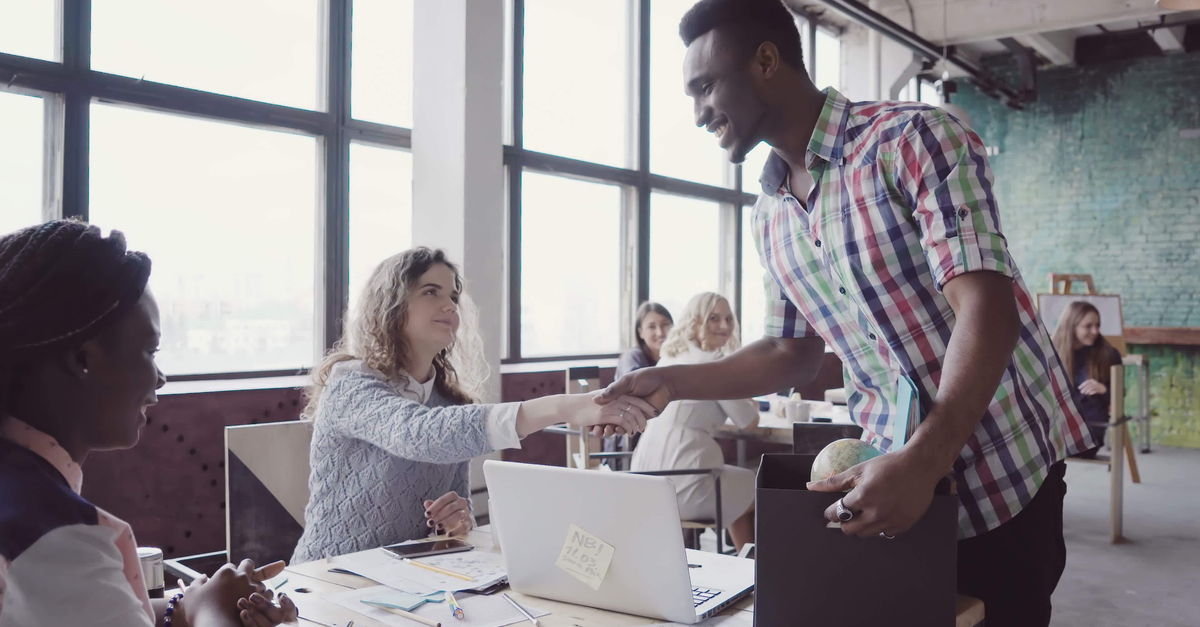 How can you train recruiters and salespeople to be effective and productive as quickly as possible? It all starts with your onboarding process. I talked to Kelley Misterka, the trainer and support specialist at SNI companies, on the subject as part of our Staffing Speaks Out conversation series. We spoke about the components of a successful training program, what it takes to move multiple systems into one ATS, and more. Read on for the full interview.
Bob McHugh [BM]: Tell me a little about SNI Companies and your role there
Kelley Misterka [KM]: I've been with SNI 22 years in a variety of roles. SNI started in 1998. I worked for a company they purchased in 2000. GEE Group acquired SNI in 2017, bringing us to 34 locations throughout the country. We operate under 17 brands, covering industries like finance clerical, legal, banking.
I started in a back office/accounting role, learned the business, and then became an asset in the IT department back in 2000 when my prior company was acquired by SNI. I've been working with Bullhorn since 2012 to make our mergers work smoothly. As a result of this experience, I became the go-to Bullhorn person. I'm the go-to person to mediate questions and concerns in Bullhorn. If we have issues, I'll report them to Bullhorn, and back to the staff if it's fixed. I'm also the company trainer for new hires.
BM: What are the keys to effectively onboarding someone on an ATS?
KM: To make sure new hires have all the resources they need, we combine big-picture onboarding training with ongoing training that covers step-by-step instructions for specific tasks.
About four years ago, we started an operational online training program—SNI Academy. I worked with managers from temp and perm to build onboarding training for staff on Moodle.
This training for each new hire is self-paced because people come onboard with varying levels of experience. Someone with 20 years of experience in the staffing industry might get through the training faster than someone who's learning much of this for the first time . That's one of the benefits of the SNI academy—they can do it at their own speed.
I supplement this with live Bullhorn trainings on GoToMeeting. Now that you know what you're doing in a general sense, you might still have questions like, 'How do you document candidates in Bullhorn? I'll cover topics like this step-by-step in our regularly scheduled live trainings.
BM: What's your training philosophy?
KM: Our core philosophy is:
Learn it

Observe it

Practice it

Do it.
We aim to get people on the phones within a day or two of starting. This way we can both teach them what they need to know to be successful and give them hands-on experience putting into action what they've learned.
BM: You recently moved records from four systems into one ATS. Can you tell me about this process? How do you ensure that it goes smoothly?
KM: It's important to give yourself enough time. Planning and communication are key for a successful migration because the way you use a system won't perfectly line up with the way another company used their system—sometimes you don't use a field the way it was designed. Little things like this make it crucial to have someone who understands the system well. If you have exceptions, you have to know where they are and where they'll go.
Finally, testing is critical. Get people who aren't involved to test.  And test everything multiple times.
BM: Can you tell me about any benefits you enjoyed from getting all of your records in the same ATS?'
KM: It was really helpful to see how many accounts were in multiple states—you get a bigger picture of what's out there. If we're working with a client in Dallas and Boston, that enables us to get the ball rolling on working in other cities with them as well.
---
Want more great insights from staffing experts, leaders, and innovators? Staffing Speaks Out is a new hub devoted to conversations with the best and brightest in the staffing and recruitment industry.
Subscribe to the Staffing Blog
Subscribe for trends, tips, and insights delivered straight to your inbox.