Empower your light industrial staffing firm with Bullhorn One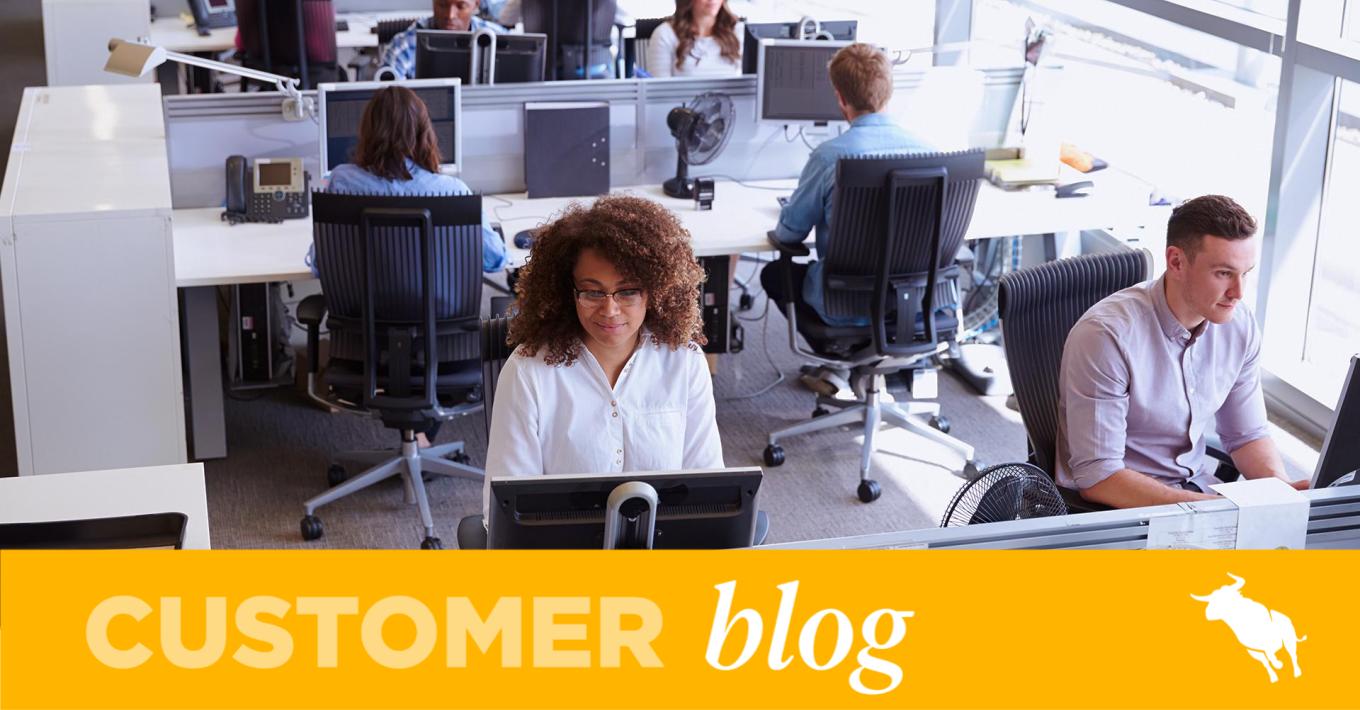 With light industrial staffing comes a unique set of challenges. Staffing businesses within the space must work quickly to place candidates, often at a massive scale, all while ensuring accurate data flow. How can firms keep up?
Enter Bullhorn One.
Bullhorn One helps staffing firms run every aspect of their business, from intake to payroll. Its ability to empower firms to work quickly, at scale, and with seamless data flow makes it an invaluable tool for commercial and light industrial firms. And we're just getting started.
Bullhorn is always ensuring that our products meet the needs of our users, so we're introducing exciting new features in Bullhorn One. Below, Bullhorn's own Ryan Collins and Michaela Harkins, who have a combined 35 years in staffing, break down the latest enhancements and what they mean for your light industrial staffing business.
Client rate agreements
Bullhorn One's original approach to rate cards was to create a rate card for each placement. Bullhorn then added rate cards to jobs which standardized rates for placements created for that job. For example, if a firm needs to fill 50 warehouse workers, they'll all get that set rate, with no room for user error. 
In the most recent feature enhancement, client rate agreements, rate cards can be set up at the company level and can be associated with specific job parameters. Using the same example, a client rate agreement can be set up to include all applicable earn codes and pay/bill rates for jobs with a category of warehouse worker in the state of Massachusetts. Once that agreement is set up, any job that is created with a category of warehouse worker in the state of Massachusetts will receive the correct rate card with all of the inputs that were configured in the client rate agreement.
This feature helps pay and bill specialists ensure rates are set correctly, saving your team headaches and reducing the need for change management in the future. Additionally, trusting that the correct earn codes, rates, markups, and/or multipliers will flow down to the correct jobs and placements allows recruiters to focus on what they do best: ensuring an incredible candidate experience.
For the candidate, client rate agreements reduce the likelihood of getting paid incorrectly. Though they won't directly be aware of this change, they will see the end result: accurate payments. 
Another perspective to consider: rate cards contain both pay rates and bill rates. The rules in place with client rate agreements ensure that the invoices sent to the customer are accurate. This feature provides a streamlined pay and bill process for you, your client, and your candidates, from data entry to candidate pay to client bill.
Key features for light industrial staffing
Bullhorn has also made more recent updates that benefit light industrial firms' ability to work quickly and at scale. These include:
Rapid time entry:

  Users can quickly and efficiently enter transactions for numerous candidates all within one screen.

Mass action:

Users can create invoices and run payroll en masse without being limited by page size.

Pay & Bill analytics:

Bullhorn Analytics

now incorporates

Pay & Bill

data.
Time & Labor rules engine
Bullhorn One has an upcoming enhancement designed to provide access to a powerful rules engine, help agencies streamline their workflows, and to enhance data visibility for reporting: Time & Labor.
The key component of Time & Labor is an advanced rules engine that offers robust and configurable time interpretation rules available to build via self-service tools without needing a technical resource or external developer partner. This empowers agencies to customize their rule system to fit their needs and requirements. Need to pay candidates overtime after 40 hours in a week but bill customers only after 48 hours in a week? That's exactly what the Time & Labor Engine is built to allow customers to do.
In addition, rules that currently require customization in Bullhorn Time & Expense, like orientation or low census, come out of the box in the Time & Labor rules engine. Our goal is to help you avoid the complications – and cost – of customization.
Time & Labor timesheets and reporting
When agencies enable the Time & Labor rules engine, they'll also have visibility into timesheets in Bullhorn One. Right now, specific users with access to Bullhorn Time & Expense can view timesheet data – but that's not always the case for recruiters, who are often the first point of contact for a candidate with a question about their timesheet. When recruiters can't answer timesheet questions, those questions escalate to payroll teams, which places an additional burden on already lean teams. Using Time & Labor, recruiters can have view-access to timesheets, empowering them to answer questions and creating a more streamlined experience for them – and for candidates.
Even though time entry will continue to occur in Bullhorn Time and Expense,  customers leveraging Time & Labor will also have access to timesheet data that previously existed only in BTE reports. Customers will now be able to include timesheet data in reports – critical information you need to drive your business.  
More to come
In addition to Time & Labor, we have even more features to be added in the near future designed to empower our users. Here are a few enhancements to be added in the months to come:
Customer required fields:

Candidates will be able to select custom fields during time entry, so they can be used for splitting, grouping, and summarizing invoices.

Purchase orders:

Users will be able to set purchase orders and track burndown through reporting.

Paycheck visibility:

Basic paycheck visibility will be available for recruiters to help them better field paycheck-related questions.
---
Visibility across teams, time savings, loyal candidates, stronger client relationships. What more could you ask for?
Subscribe to the Customer Blog
Subscribe for trends, tips, and insights delivered straight to your inbox.