Bullhorn's Vinda Souza Joins the Massachusetts Staffing Association's Board of Directors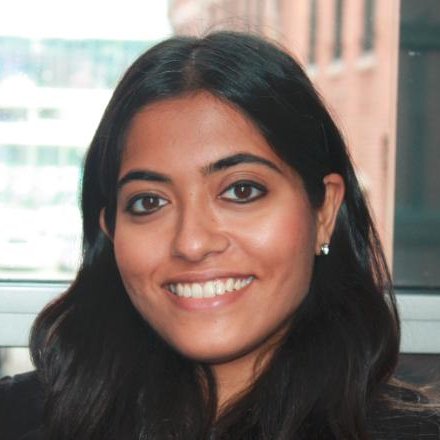 We're honored to announce that The Massachusetts Staffing Association (MSA) – an organization we're deeply committed to and proud of as staffing technology professionals – has named our Vinda Souza, director of marketing communications, to its Board of Directors.
She joins some of the area's most influential staffing executives in their commitment to support and help represent the industry to the public and legislature. She also succeeds Bullhorn Founder and CEO Art Papas, who served on the board for the past six years.
"The MSA is delighted, honored, and pleased to have the talents of Vinda Souza on our Board of Directors," said Charlie O'Connor, MSA executive director. "We have no doubt that she will continue the rich contributions of Art Papas, who departs after six years of extraordinary service to the association."
"The MSA serves an invaluable role in advancing the interests of staffing and recruiting agency owners and leaders in Massachusetts – from legislative lobbying and education to best practice proliferation and technology awareness," said Souza in a press release. "The MSA is truly the voice of staffing in Massachusetts. We have made incredible strides in the past several years, with much more work to be done moving forward. I'm excited to be part of this next chapter in the MSA's journey, and to be on the board of such a dedicated, profoundly capable group."
A subdivision of the American Staffing Association, the MSA is a not-for-profit association representing companies that provide staffing services in Massachusetts. The MSA chapter serves as the voice of staffing firms in state efforts to communicate industry matters to association members, legislative leaders, regulators, news media, and the general public.
Throughout the year, the MSA hosts multiple events that bring together members to discuss and solve issues impacting the industry. The association holds its annual staffing retreat and the Bullhorn-sponsored golf tournament in the spring and its Harborfest outing in the summer.
In September, the MSA held its Annual Conference, where Vinda shared new research – conducted in collaboration with Inavero – about how VMS technology can help staffing firms achieve greater success.
Bullhorn is proud to be a platinum sponsor of the MSA. For more information about the MSA, including membership information, visit www.msastaffing.org.
Subscribe to the Staffing Blog
Subscribe for trends, tips, and insights delivered straight to your inbox.