Announcing the Bullseye Awards: Help Us Honor Staffing Innovators Like You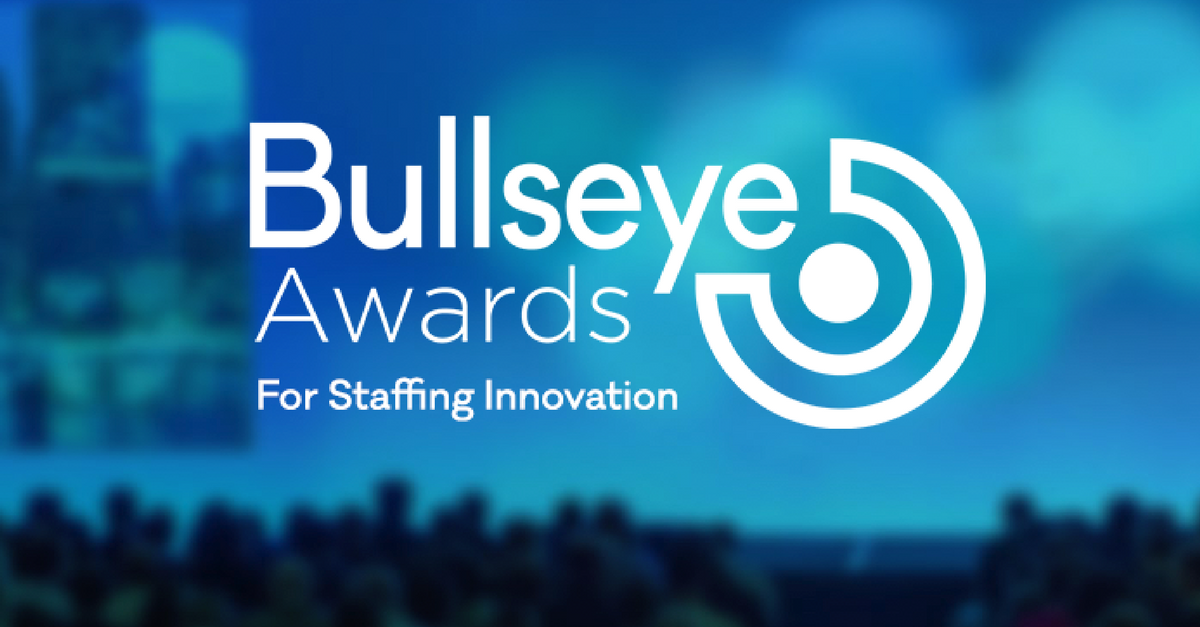 Are you, or is someone you know, an innovator in the Staffing industry? Is your agency doing something groundbreaking with technology? If so, we want to hear from you!
We have the privilege of announcing the first annual Bullseye Awards for Staffing Innovation, sponsored by ClearEdge Marketing and Bullhorn, aimed at honoring the people and organizations within staffing whose bold approaches have taken their operations to an innovative new level. Nominations are now open! The inaugural awards will recognize honorees in three distinct categories:
Rising Star in Sales and Recruiting
This award recognizes a superstar recruiter or salesperson who has demonstrated a commitment to driving results by building strong candidate and client relationships.
Rising Star in Operations and Technology
This award recognizes an individual in operations or technology who has generated greater efficiency at his or her staffing firm and helped deliver an incredible customer experience.
Most Innovative Use of Technology
This award recognizes an individual or agency that have implemented projects that have pioneered the use of innovative technology such as:
Artificial intelligence

Automation

Machine learning

New technology models for staffing and workforce development

Candidate search and match

VMS Onboarding

Any other amazing technology not included here
We're excited to be supporting the staffing industry's innovators and rising stars. As the industry evolves, we believe it's important to support new ways of engaging with clients and candidates, and the Bullseye Awards will celebrate those people and companies worthy of special recognition for their innovation and excellence.
Bullhorn CMO Gordon Burnes
If you know an individual or agency who is leading the industry forward, please take the time to enter a Bullseye Award submission today! Bullhorn will award the winners at its Engage 2017 conference.
Engage is the ideal event for exploring the opportunities and challenges associated with accelerating your business growth in the new relationship economy. You'll learn to build better business relationships and more effectively engage customers, candidates, and employees. We'll explore the impact of emerging technologies on relationship-based businesses. Now celebrating our 10th year, Engage brings together practitioners and innovative business leaders in B2B services industries including Staffing and Recruiting, SaaS, and Consulting, but is still intimate enough that you'll see some of your favorite staffing friends. 
Subscribe to the Staffing Blog
Subscribe for trends, tips, and insights delivered straight to your inbox.