Want to "Help a Reporter Out" Using Your CRM System? Here's How.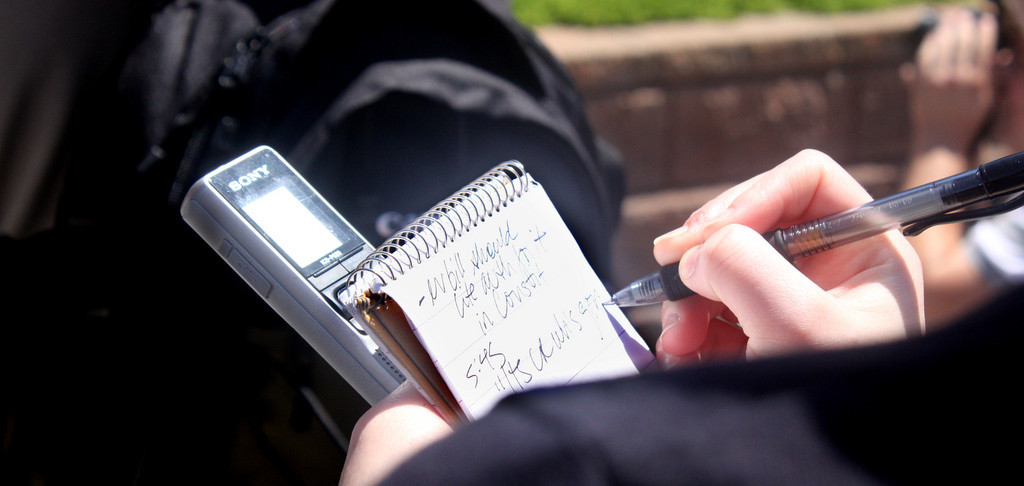 You may have heard of CRM software. Sales teams often use the tool to organize contacts, keep track of deals, and reach out to prospective customers. As a PR pro, you may not have considered implementing CRM in the past.
Your job as a PR professional is to sell stories to influencers in the media. Your main goal is to connect with reporters and journalists who are interested in sharing what you and your client have to say. Interestingly enough, this process is greatly aligned with the sales workflow listed above.
A common misconception is that CRM is built solely to manage prospects and drive sales. While these are tell-tale features of a great CRM system, they are not all CRM has to offer. For those in public relations, CRM software can serve as a comprehensive alternative to the popular PR tool Help a Reporter Out. With relationship management at its core, CRM can advance PR agencies' pitching processes, outreach efforts, and reporter management systems. Here's how:
Build and Maintain Your Media Lists
Public relations is not what it used to be. It's no longer as simple as purchasing an expensive media list and blasting the same pitch to hundreds of journalists at a time. Today, PR agents need to build out multiple, customized contact lists to keep records of every reporter's interests, articles, and niche markets. They then need to tailor their pitches to each potential partner.
Utilizing CRM software can ease the pain points of media list maintenance. With PR CRM in place, your agency can keep track of all media contacts, accounts, campaigns, and the entire team's pitching efforts in one place. For PR pros, CRM software eliminates the mundane task of updating spreadsheets, because it automatically captures each reporter interaction and updates your system accordingly. With CRM, you will always have an updated media list at your fingertips, and you'll never have to worry about pitching the same reporter twice.
Gain More Insights into Your Media Contacts
In PR, pitching is your master key. It's the key to capturing reporters' attention and the start to vital media relationships, and it can unlock great opportunities for your clients. With such significance, it is important to consistently work to improve pitches and get better response rates from your various contacts.
A CRM system can help you do just that. It will pull in many PR insights, not only about your pitch process, but also about the reporters to whom you are pitching. Bullhorn PR CRM, for example, measures the responses, results, and engagements of both marketing and outreach efforts. These measurements can show you who on your team has the best relationship with a reporter, the best time to contact a reporter, and to what kind of pitch he or she is most likely to respond.
Keep in Touch with Reporters
Building successful, meaningful relationships means constant communication, especially in PR. Keeping in touch with reporters is a crucial component to keeping media relationships intact. Even when your client doesn't need coverage, it's important to stay in tune with your previous connections. If a media opportunity ever arises for a reporter, you want him or her to think of you.
The beauty of PR CRM software is that it actually reminds you to keep in touch with your media contacts. If you haven't touched base with a reporter in some time, the system will send you an automated alert to ensure that the relationship is maintained. Your public relations CRM will also keep records of all previous conversations or interactions that your team has had with a given contact. It brings everything together in one place so that you can pick up right where you left off.
You may have considered free online tools like HARO in the past without ever realizing that they are, in fact, a segment of CRM. But that's what these tools are – segments. CRM software is more than an alternative to Help a Reporter Out. It is a robust, comprehensive platform that allows you to monitor media contacts, enhance PR pitches, and improve relationship management all in one database.
Subscribe to the Staffing Blog
Subscribe for trends, tips, and insights delivered straight to your inbox.