Highlights from EngageX 2021: Day 1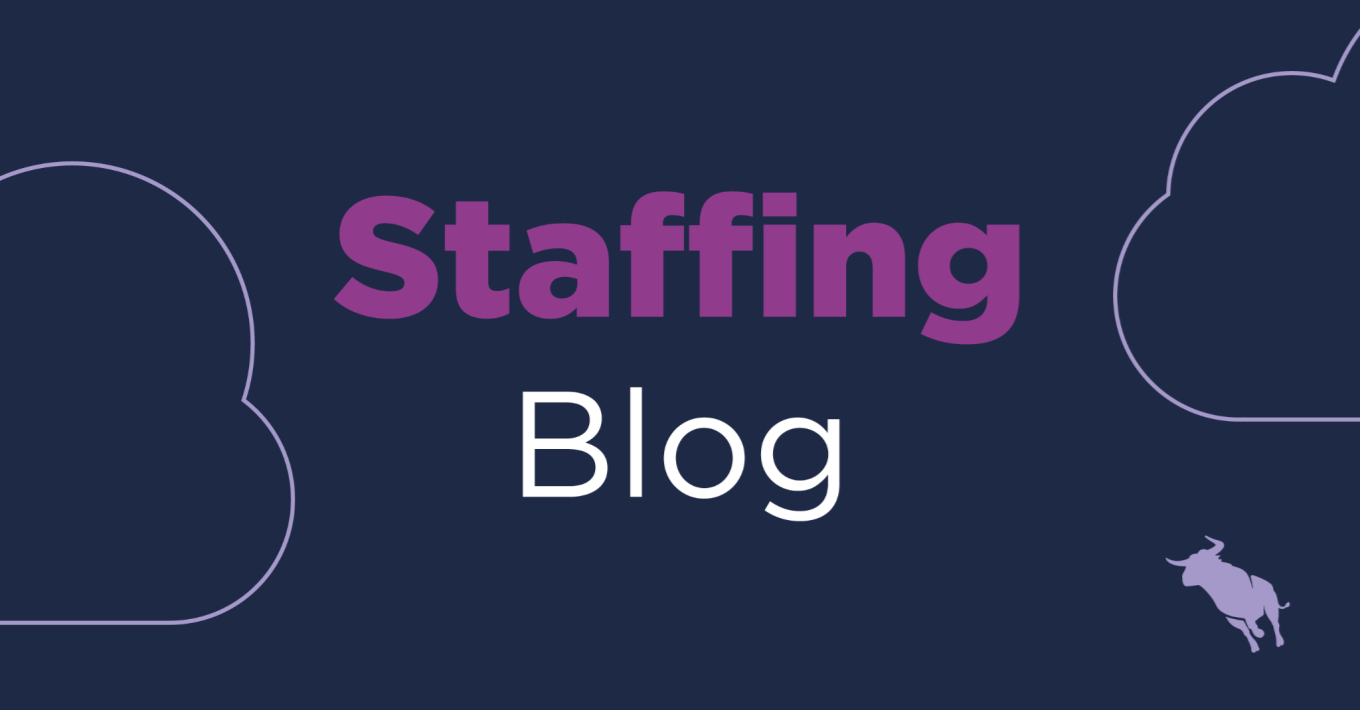 On the first day of Bullhorn EngageX 2021, thousands of staffing and recruiting professionals came together in one (virtual) space to network, learn, and discuss challenges, opportunities, and everything in between. 
If you want to relive your favorite moments or catch up on any content you missed, you can watch the breakout sessions from Day 1 on-demand in the EngageX platform. 
Read on for a recap of the major themes and conversations from Day 1 of EngageX 2021.
The Digital Revolution
2020 brought unprecedented challenges to the staffing industry. A key theme of EngageX 2021 is how staffing firms can accelerate their businesses this year by leveraging technology to improve the candidate, client, and employee experience. This message permeated the keynote addresses delivered by Bullhorn Founder and CEO Art Papas and the Vision for Innovation presentation given by Matt Fischer, President and COO, and Jason Heilman, SVP of Product – Automation and AI. 
To kick things off, Art Papas highlighted The SIA | Bullhorn Staffing Industry Indicator, a unique new tool for gauging current weekly trends in the volume of temporary staffing delivered by US staffing firms. Art explained that, according to the massive amount of data that Bullhorn has access to, many businesses are seeing as much as a 15-30% YoY improvement in hours worked and job requisitions.
While the data shows that the industry as a whole is rising, the war for talent also rages on. As Art explained, "We enjoyed a bit of a respite from the war for talent, but every single job now is tough to fill, and everybody is fighting over talent. It's a huge challenge and the main focus for almost every business."
The result? Digital staffing platforms, such as UpWork and Fiverr, are increasing their presence in the industry and creating a dynamic where traditional staffing firms are exploring the digital staffing space, increasing automation and the self-service aspect of engaging talent. 
The good news: traditional staffing firms still have the competitive edge, given the complexity of client requirements and compliance procedures. 
Art explained that while digital staffing companies may spend hundreds of millions of dollars on sales and marketing, which help build their pipeline of qualified candidates and clients, traditional staffing firms can still maintain their presence in the industry by leveraging technology and, specifically, automation.
"The good news is that this transformation is already happening. Staffing businesses are already embracing a digital transformation," Art shared.  According to our 2021 Global Recruitment Insights and Data (GRID) report, there was a 72% increase from 2020 to 2021 in staffing agencies putting a digital transformation strategy in place. And the first phase of this transformation is automation.
Art shared that staffing firms are already incorporating automation into their workflows, with 1.2M automated interactions happening per day in Herefish by Bullhorn. "That's 1.2M touch points with clients and candidates that aren't being driven by a human being. This means the recruiters are more productive because they are having meaningful conversations." If you're not automating at least some of your manual tasks or interactions, you should be. 
Matt Fischer and Jason Heilman echoed this theme throughout their Vision for Innovation presentation, where they highlighted data comparing firms using automation and those who aren't.  They also shared several examples of how our customers use automation to help them with everything from candidate outreach to data hygiene.
Even better: implementing automation doesn't need to be tedious or time-consuming. With Herefish by Bullhorn, as Matt and Jason explained, customers can choose from out-of-the-box automation blueprints and create a process and workflow that works with their team, not against them. Jason Heilman put it simply to close out their keynote presentation: "Automation is a game-changer."
Note: we will be publishing key takeaways from our keynote headliner, Cheryl Cran, Future of Work Expert, soon, so make sure you subscribe to Bullhorn Content to see those insights as soon as they are released.
Unlocking the Benefits of Technology in 2021 and Beyond
Given the lasting impact of the pandemic, and now the reopening of many parts of the world, on the staffing industry, it was predictably a common topic amongst speakers and attendees at Bullhorn EngageX. Speakers addressed a wide range of topics, including:
How can firms grow their business in a post-pandemic world?

How can recruiters keep strong relationships with candidates and clients?

How to handle the mental and emotional stress of a pandemic and the world's reopening?

How can staffing firms differentiate themselves in the war for talent?
Reminder: attendees will be able to watch all of the Day 1 breakout sessions for a limited time on the EngageX platform.
Here are some highlights:
Mike Dachenhaus, the Senior Director of Digital Transformation at Yoh, explained that the experience candidates are expecting is shifting towards one that is more friction-free: "Our customers are demanding an experience with us as a service provider that is more akin with what they would expect out of a consumer brand."
Jeff Wald, the Founder of WorkMarket, discussed the changing labor market and how on-demand labor has evolved: "People used to associate freelancing with being unemployed, but today it means that you're a creator or entrepreneur." 
Jessica Montes McNelley, Executive Director of MSP Strategy at TEKsystems, shared her advice for increasing technology adoption: "Keep it simple. If you as a business owner doesn't understand or can't get your hands around what the technology is doing, then you're not going to get 5,000 account managers and recruiters to do that in a timely fashion."
The Power of Discussion and Asking Questions
One of the tenets of Engage is that staffing professionals are at their best when they come together and learn from one another. Accordingly, we needed to capture the spirit of meaningful conversation in a virtual setting. During EngageX Day 1, attendees participated in hundreds of one-one discussions with industry leaders, Bullhorn experts, and their peers.
The sessions throughout the day were interactive, with speakers answering questions during and after their presentations. Here are some top questions and answers that took place in the breakout sessions:
Automation – How It Changes the Game for Candidates and Clients
Q: How can a small firm or a firm new to technology get started with automation? 
A: You don't have to tackle it all at once. Automating manual tasks doesn't happen in one day. Determine your natural first step, evaluate the performance, and continue to layer on automations from there.
Talent Acquisition Models: Staying Competitive Amidst Changing Client Needs
Q: Has there been an increase in technology being used to assist in diversity requirements?
A: It's important to focus on the language used in job descriptions, making them inclusive, and some of these technologies are beginning to exist. As companies begin to pay attention to this language, and through the use of augmented writing platforms, progress is being made.
Achieving Success With Salesforce, An Insider Perspective
Q: Are there any roles in an agency that are faster learners of Bullhorn for Salesforce?
A: Having a technical focus is important but not required. Having a methodical ability to look at a problem and break down its parts is even more crucial. If you can do that, you can do a whole lot in Salesforce.
Thank you to all of the attendees, speakers, and sponsors who made day 1 of Bullhorn EngageX an incredible and unforgettable experience. Be sure to check out our Day 2 recap for insights shared during our roundtable discussions led by Bullhorn Marketplace partners. 
Subscribe to the Staffing Blog
Subscribe for trends, tips, and insights delivered straight to your inbox.