Reunited and It Feels So Good: Bullhorn and Herefish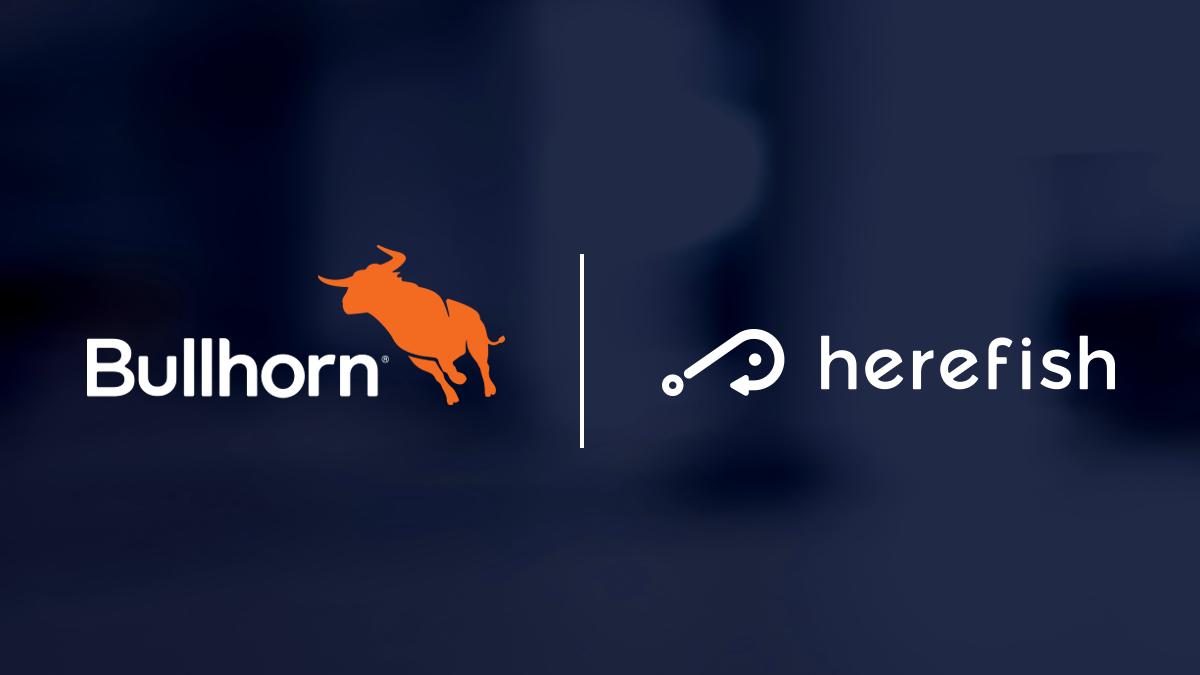 At Bullhorn, we strive to be more than a technology vendor. Our goal is to help you successfully navigate through technological and economic changes and ultimately future-proof your business.
A few weeks ago, we took the next big step in realizing this vision by acquiring Herefish, an automation platform technology integrated with the Bullhorn ATS and CRM that helps automate workflows, processes, and communication throughout the recruiting lifecycle. The promise of Herefish that so many of our customers have already realized is that by automating the manual and time-consuming activities throughout the entire recruiting process, your sales, recruiting, and operations teams are more productive, work with better data, and can communicate more efficiently.
The leading staffing and recruiting firms today are focused on digital transformation – a three-pronged journey that combines the digitization of huge volumes of data with automation and, eventually, artificial intelligence, to unlock new levels of productivity and truly transform the way businesses operate across their respective sales, recruiting, and operations functions. 
Step One of this journey is digitizing all the data, workflows, and interactions from across the business. Starting 20 years ago, Bullhorn brought together sales and recruiting activities, in the cloud, with our unified ATS and CRM. Over the years, we've invested both organically and through acquisitions in technology that addresses other critical staffing functions and have provided the best-of-breed platform to combine all the data and workflows from across the entire recruiting lifecycle to maximize productivity. 
Acquiring Herefish is a natural complement to this strategy, as it represents Step Two in the digital transformation journey. Herefish's automation platform technology will enable customers to replace manual tasks with automations that unlock new levels of productivity, improve the quality and richness of their data, and ensure a consistent experience throughout the recruiting lifecycle. Having accurate and complete data is the foundation for all staffing and recruiting activities, including candidate and client communication and reporting. 
But, as we know all too well, manual processes often result in incomplete and stale data. By eliminating manual tasks and keeping the database accurate, employees not only have more time in their day to focus on revenue-generating activities, but also find more success in their efforts because they're working with higher quality data. This means better ROI from your people investment, your technology investment, and ultimately – better topline and bottom-line growth for you and other Bullhorn customers. 
We're also incredibly fortunate to be able to hit the ground running with the Herefish team, all of whom we know very well from years of working together through our Marketplace partner program. Furthermore, the founders of Herefish, Jason Heilman and Travis Arnold, first joined the Bullhorn family back in 2012 when we acquired their company Sendouts, so having them back on our team just feels right. 
We hope you're as excited for what the future holds as we are.
All the best, 
Matt Fischer
Subscribe to the Staffing Blog
Subscribe for trends, tips, and insights delivered straight to your inbox.