The modern approach to winning new business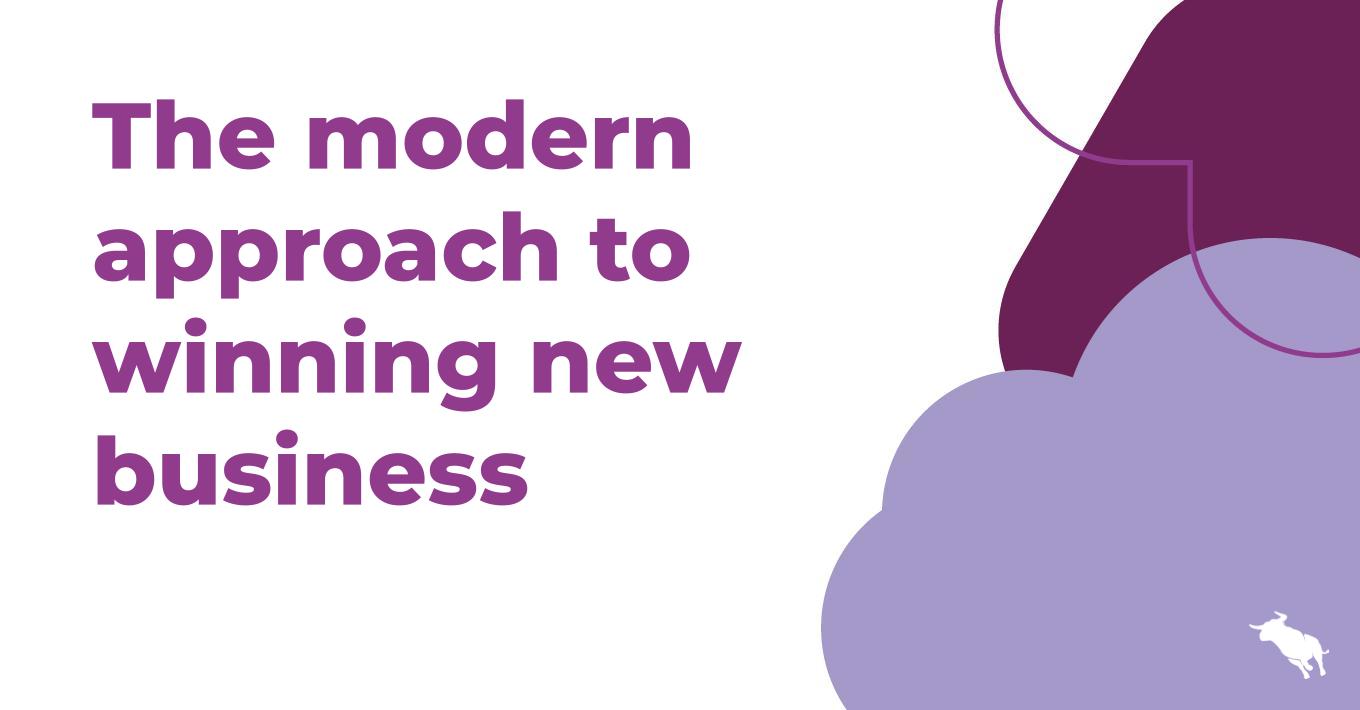 With continued economic uncertainty, challenging job requisitions, and increased pricing pressures, the race is on for staffing firms to win new business. And as the dynamics of the staffing landscape shift, so do the strategies for winning new clients. How can you be quicker to new job orders, consistently deliver new clients, and outrun the competition? It's all about finding smarter ways to win new business.
To learn how to elevate your business development, we sat down with sales leaders from across the industry. In the first installment of our three-part webinar series, we spoke with Casey Jacox, Sales and Executive Leadership Coach, Podcaster, and Author, and Keith Weightman, Regional Vice President, National Accounts at Bullhorn, who spoke on establishing a robust foundation for client acquisition in a rapidly changing environment. For their strategies on building trust, nurturing existing client relationships, and using data to adapt and improve, check out a recording of their conversation, or read our recap below.
The changing landscape of client acquisition
In our latest GRID Industry trends report, winning new business was the number one priority for staffing firms – a reversal of recent candidate-focused trends. Understanding the current market conditions is crucial to succeed in today's competitive landscape. Weightman emphasized the unique challenges faced by staffing firms, including fluctuating demand and a talent shortage. This understanding is essential for adapting and tailoring your approach to new client acquisition.
Weightman also emphasized the need to comprehend how the industry has evolved in recent years. The traditional model of business, where clients came to companies almost effortlessly, has transformed into a more challenging environment. "Competition is very intense," Weightman said, "and that makes it harder for you to get market share with your buyers and your prospects if you're trying to sound like everybody else."
Overcoming complacency
One of the most critical challenges faced by businesses today is overcoming complacency, as noted by Jacox, who referred to it as a "silent killer." When the market was booming, many businesses became complacent, relying on a steady stream of incoming clients. However, with changing dynamics, the focus has shifted towards actively seeking and winning new clients.
 "We used to just be order takers, because we had more jobs than we could fill," Weightman said. "But that's completely flipped on its head. And now we need to relearn how to go and sell and win new clients.
Building trust and relationships
Both Weightman and Jacox stressed the value of laying a solid foundation with clients – and that starts with trust. They advised sales professionals to trust their teams and leverage their strengths, emphasizing that success comes not from the individual, but from the team and the client's experience. Weightman and Jacox recommended integrating recruiting into the sales process as a way to achieve better results. Additionally, they encouraged salespeople to embrace a mindset of continuous growth; there's always something new to be learned.
Additionally, according to Jacox, the foundational step in the client acquisition process starts with belief: "You have to believe what you do matters. You have to believe in the process. You have to believe in your team. You have to believe in the the consultant base. You have to believe in how you go to market, because if you don't believe, your clients are gonna feel it."
Leveraging resources
To optimize client acquisition, avoiding a controlling attitude and relying on your team and resources is vital, Jacox pointed out. He stressed consistency in communication, as well as using technology to amplify existing success. Overcoming the fear of reaching out to clients or prospects and fostering a culture of curiosity and vulnerability are key components of leveraging resources effectively, he added: "Sometimes we assume, and then we end up spending time on the the wrong deals at the wrong time."
Nurturing and closing deals
Closing is not a single step, but the result of well-executed steps over time, Weightman noted. He encouraged salespeople to ask open-ended questions to understand what clients truly want and need. Weightman also underlined the significance of continuous learning and adaptation; after all, a deal isn't just about the individual, but the relationship as a whole.
Using data for adaptation
There's always room to adapt and improve. Weightman highlighted the importance of audible readiness and the need to pivot when necessary. Data can also provide you and your team with valuable metrics on where you have opportunities for growth. Weightman also advised teams to collect data on clients' ideal outcomes at the outset, embracing continuous improvement, and following up with lost deals. "You should always be testing," he said. "It could be as simple as just a subject line change, or the way that you open your calls. Find the ones that are most relevant, and then keep tweaking as you go through.
Problem-centric outreach
Winning new clients involves targeted outreach. It's essential to shift the focus from a product or job-centric approach to a problem-centric one. Crafting thought-provoking questions is crucial to stand out and authentically engage with your potential clients. "The elite sellers understand the problems that you solve," Jacox said.
In a changing market, there should be a stronger focus on building trust, nurturing client relationships, and using data to adapt and improve. By incorporating these strategies, sales professionals can excel in client acquisition and distinguish themselves in a competitive market. Download our Smarter way to win new business guide to help your team build a successful and repeatable business development process.
Subscribe to the Staffing Blog
Subscribe for trends, tips, and insights delivered straight to your inbox.