Top Healthcare Staffing Talent Expectations for 2023 – And How to Exceed Them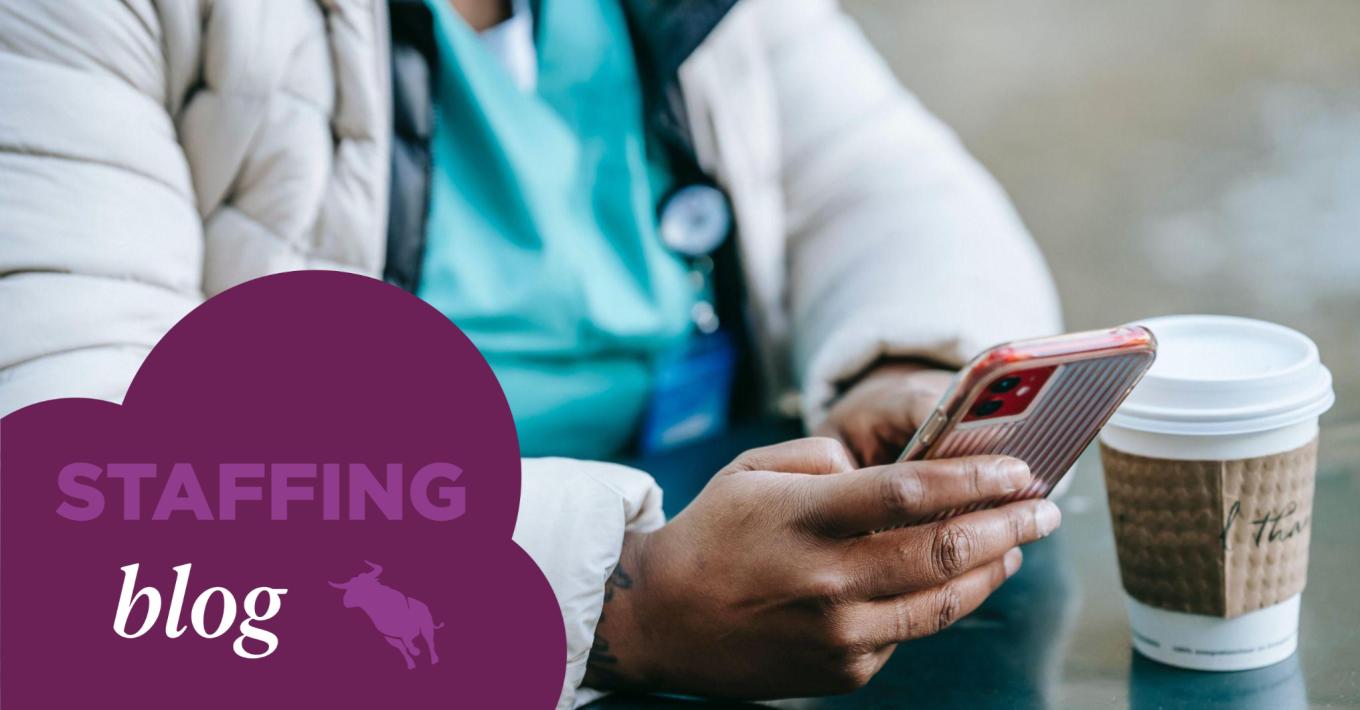 Healthcare staffing is having a moment. This year, healthcare staffing revenue reached historic highs and is projected by Staffing Industry Analysts (SIA) to reach $50B in 2023.
But that growth doesn't come without challenges. In their recent Healthcare Staffing Pulse Report, SIA found that healthcare staffing firms put their recruiting difficulty at 3.7 out of 5. Additionally, we found in this year's GRID Recruitment Trends Report that, for the first time, candidate acquisition and experience were listed as the top priorities for healthcare staffing firms.
Healthcare workers are also feeling the strain. In our recent Global Recruitment Insights & Data (GRID) Talent Trends Report, less than 20 percent of healthcare workers cited themselves as advocates for their most recent firm. There is good news: those who did were 6x as likely to have an excellent talent experience throughout the lifecycle.
The message is clear: firms must ensure candidates have the best possible experience to retain talent. How can you meet the expectations of the modern healthcare worker and ensure your firm capitalizes on this historic growth? Take a look at our complete GRID Talent Survey findings, or check out our key takeaways below.
Meeting candidates where they are
Given that healthcare is a 24/7 job so patients can get the care they need, it's no secret that providers are busy. They have enough on their plate without needing to hunt for their next assignment – and that's where recruiters come in. The number one value healthcare workers attribute to recruiters is finding them the right jobs.
It's up to recruiters to step up to the plate and meet healthcare workers where they are. That means consistent communication: 73% of healthcare candidates want recruiters to reach out at least once a week with opportunities. This level of communication doesn't have to burden recruiters; even a quick, automated – yet personalized – check-in is enough to help healthcare workers feel valued.
Recruiters also need to make sure they're connecting with candidates on the right platforms. During the job search, email is the best way to get in touch with healthcare workers: 37% of those surveyed listed it as their top choice for staying in contact. But while on assignment, text messages are almost just as popular a choice, with 31% listing it as their preferred method.
How can you ensure you're not letting candidates slip through the cracks? Try an omnichannel engagement strategy encompassing phone, email, SMS, video, and chatbot, with all the information you receive flowing right back into your database. No matter how your candidates prefer to communicate, you can leverage this engagement strategy — with the help of Bullhorn Automation – to meet them where they are.
Tackling the challenges of onboarding
For healthcare workers, a cumbersome onboarding process was the top reported challenge. One out of every three healthcare workers surveyed said they dealt with a time-consuming onboarding process in their most recent assignment. Between interviews, reference checks, background checks, and credentialing, onboarding needs to happen quickly and smoothly, so firms (and their clients) aren't missing out on valuable candidates: 70% of respondents reported abandoning a promising opportunity because the process took too long.
Compliance is particularly crucial, especially in a field like healthcare that requires certifications like basic life support or CPR. But providing a frictionless credentialing experience is just as crucial as ensuring providers stay compliant while on the job.
Throughout the entire onboarding experience, firms can look at their friction points and determine where tech can help streamline the process. A third of healthcare provider respondents reported that their credentialing process was mostly manual – but in the digital age, the talent pool has higher expectations than that. Allowing nurses to upload, update, and view their credentials when they want through a self-service talent platform is just one way you can streamline your onboarding and get candidates on assignment quicker and easier. 
Nurturing talent through the assignment and beyond
Moreso than in other staffing sectors, healthcare workers reported seeking value from recruiters beyond matching them for the right jobs. At almost double the rate of workers from other sectors, healthcare providers want recruiters to offer them education or certification opportunities to help advance their careers. Additionally, healthcare providers listed receiving advice and expertise from their recruiters as another top priority.
Nurturing talent beyond their assignment should be top of mind for staffing firms, but two out of three respondents said their recruiter didn't reach out about future opportunities before their assignment end date – including 45% who actively wanted to work with their firm again. If you're not taking the chance to upskill, redeploy, or nurture your candidates, you're not just leaving money on the table – you're leaving behind what could grow into a fruitful candidate relationship.
Automated communication processes can help you stay engaged with workers throughout their assignments – and long afterward. From check-ins to feedback surveys, having these dedicated engagement streams can help you learn more about your talent community, so you can help them shape their career. 
Throughout the entire talent lifecycle, it's clear that providers have high expectations. Learn what else candidates want from healthcare staffing firms in the latest GRID Talent Trends Report so you can help your staffing firm go above and beyond.
Subscribe to the Staffing Blog
Subscribe for trends, tips, and insights delivered straight to your inbox.