Which Staffing Conferences Should I Attend in 2019?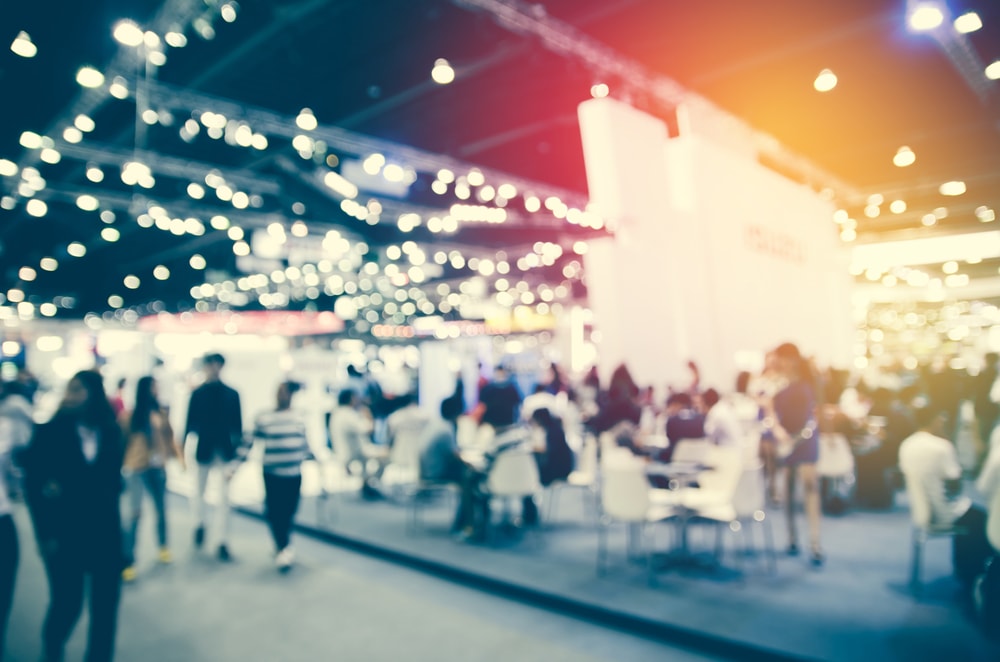 Webinars, Slack channels, Twitter chats, and Google Hangouts are great; But nothing beats good, old-fashioned face-to-face interaction at an event. Every staffing and recruitment professional knows relationships are currency and, try as we may, our virtual communication simply can't compete with in-person connections. This is why conferences and tradeshows are so important to our growth as leaders and the success of our business.
So we pulled together a list of the top annual conferences for the busy staffing professional. We included every key detail including the date, location, number of attendees, and the always important ticket price. All of these factors should help you assess which events to attend as you build out your 2019 employee education budget and travel calendar.
Whether you attend these events live or not, be sure to mark your calendar so you can follow the events live on Twitter via the below hashtags.
So without further ado, here's our top eight staffing conferences of 2019 in chronological order:
Hosted by: Staffing Industry Analysts (SIA)
Date: February 25-28, 2019
Location: Austin, TX
Price: $2,885 for corporate members, $3,240 for non-members
UPDATE: Executive Forum 2019 has ended, but you can check out some of this year's highlights in our photo album here.
Now more than ever, your leadership will define the future success of your business. Attending the Executive Forum will give you the roadmap to excel in this role, with Breakthrough Leadership as the conference theme of 2019.
Provocative keynote speakers like Daniel Pink (an Engage veteran speaker, by the way!) and Byron Reese, dedicated networking time, and opportunities to take your leadership to the next level can all be found at SIA Executive Forum.
Network with the more than 600 attendees plus hundreds of industry suppliers in the expo hall.
Hot Tip: Mark the Byron Reese keynote on your calendar! Then stop by the Bullhorn booth in the expo hall shortly after; the first 100 visitors will receive a free signed copy of his latest book.
Follow: @execforum | #execforum
Date: April 9-11, 2019
Location: Nashville, TN
Price: $2,250 for a full conference pass through March 9, 2019. Regularly $2,550. Save an additional $100 when you register through this link.
The new kid on the block in the staffing events world, StaffingTec 2019 Conference + Expo is a young conference that fills an important niche in the market. StaffingTec gives industry leaders direct access to premier technology solutions, IT strategy, and business insights.
This conference is a combination of two forward-looking events: StaffingTec Conference & Expo and Blockchain Revolution in Staffing & Recruiting Summit. Here you'll explore the strategic trends and technologies that are transforming the staffing industry today.  Exclusively at StaffingTec – meet one-on-one with solution providers to get expert advice on new innovative technology and experience dozens of demos in one place.
Hot Tip: Can't make it for the full conference? Get a single pass to either the Blockchain Revolution in Staffing Summit OR the StaffingTec Conference at a discounted price.
Follow: @staffingtec
Hosted by: Association of Canadian Search, Employment, and Staffing Services (ACSESS)
Date: May 7-9, 2019
Location: Quebec City, Quebec
Price: $850 CAD for members with discounted rates for additional attendees, $1,025 for non-members before March 11, 2019
The only national conference and expo dedicated to Canada's search, recruiting and staffing industry, ACSESS 2019 conference is leading Canada to work.
Hot Tip: David Usher, internationally acclaimed musician and winner of 5 Juno awards, is leading a can't-miss music-filled keynote at ACSESS on Wednesday to inspire creativity at home and at work. Stop by the Bullhorn booth afterward for a complimentary book signing!
Follow: @ACSESSCanada | #ACSESS2Work2019
Hosted by: Bullhorn
Date: June 12-14, 2019
Location: Boston, MA
Price: On Sale for $799. Regularly $1,299
Engage Boston is the premier staffing conference in North America, bringing together over 1,200 staffing and recruiting professionals and leaders.
Don't let the low price fool you, this affordable event comes packed with a plethora of high-value content and networking plus a speaker lineup that can't be beaten. Past speakers include Captain "Sully" Sullenberger, Arianna Huffington, first female four-star General Ann E. Dunwoody, Freakonomics author Steven Levitt, President of Adecco Joyce Russell, and many more.  You can check out the first announced speakers for 2019 here.
Bullhorn users rave about the in-depth product sessions and training, as well as the breakout sessions that span pressing industry topics like the talent shortage and AI. But the conference sold out in 2018 so be sure to register early!
Hot Tip: Want to be recognized as a staffing leader or rising star in the industry? Submissions for the Bullseye Awards for Staffing Innovation are now open. This prestigious industry award goes to those people who have transformed their businesses through innovation and excellence. Don't miss your chance to be recognized for this honor!
Follow @Bullhorn | #BullhornEngage
Hosted by: National Association of Personnel Services (NAPS)
Date: September 22-24, 2019
Location: San Antonio, TX
Price: $800 for members, $1,200.00 for non-members through February 28, 2019, with discounts for alumni attendees. Regularly $1,150 / $1,550 respectively
The NAPS Conference is the oldest national association and conference serving small-to-midsize firms that specialize in Permanent Placement, Temporary Placement, and Blended Services. Through dozens of breakout sessions, attendees learn industry best practices and how to improve their business through case studies.
This event draws close to 350 leaders and decision-makers from the search, recruiting, and staffing industry annually. If you are looking for certification, NAPS may be the place for you. There are certification courses and exams the day prior to the main conference as well as two owners/managers-only workshops – one for temp, one for perm.
Attendees enjoy other unique activities including a state of the industry panel discussion and an awards luncheon. Meals are set up in the exhibit hall, where 20 exhibitors showcase the industry's premier products and services.
Hot Tip: Be on the lookout for suppliers giving out drink tickets for the Welcome Reception.
Follow @NAPS360 | #NAPS2019
Hosted by: American Staffing Association (ASA)
Date: October 15-17, 2019
Location: Las Vegas, NV
Price: To Be Announced – Sign up to be notified when registration opens
The largest North American conference in the industry, Staffing World historically attracts around 1,300 total attendees. This includes hundreds of industry suppliers, making the expo the largest and most comprehensive in the staffing, recruiting, and workforce solutions industry.
Each year, ASA brings together decision-makers and cutting-edge staffing products and services to help the industry excel.
Hot Tip: Be sure to stay for the grand finale party that closes the conference, it's an experience that can't be missed!
Follow @StaffingTweets | #StaffingWorld
Hosted by: Staffing Industry Analysts (SIA)
Date: November 6-8, 2019
Location: Las Vegas, NV
Price: $1,780 for corporate members, $2,175 for non-members
The Healthcare Staffing Summit takes a deep dive into the healthcare segment of staffing and workforce solutions. Featuring sessions specific to the strategic and tactical needs of firms focused on nursing, locum tenens, and allied health.
Join more than 500 healthcare staffing and workforce solutions leaders for an insightful, compelling and thought-provoking conference that continues to take the pulse of this dynamic segment of staffing.
Hot Tip: Each year, Bullhorn hosts a book signing with the keynote speaker at our booth. Be on the lookout for the details as we get closer to the event.
Follow @hcstaffsummit | #HCStaffSummit
Hosted by: TechServe Alliance
Date: November 5-7, 2019
Location: Huntington Beach, CA
Price: Registration opens April 1. Tickets start at $1,745 for members, $2,145 for non-members. Regularly $2,345 / $2,745 respectively.
The only industry event specifically designed for IT and Engineering staffing professionals, this annual conference addresses the challenges and delivers the winning strategies your business needs.
This high-profile, engaging, and information-rich conference energizes and inspires more than 450 executives and sales and recruiting professionals alike. Plus it affords a unique opportunity to connect with IT staffing leaders from across the U.S. to discuss the trends, strategies, technologies, and challenges shaping our industry.
This event is consistently rated as one of the top TechServe Alliance membership benefits by TechServe members and suppliers to the IT & engineering staffing and solutions industry. Attendees love learning new information on innovative staffing and solutions strategy development and industry best practices.
Hot Tip: Those of you who are from larger IT & engineering staffing and solutions firms, TechServe recently launched the Large Firm Forum, a "conference within a conference" just for you!
Follow @TechServe_Assoc | #TSAConf19
All of these conferences are can't-miss events for staffing and recruiting professionals. Go here to learn more about Bullhorn's staffing conference, Engage Boston.
---
More about Engage Boston
Discover how to more effectively engage talent, leadership, and the future of staffing at Engage Boston, the leading staffing and recruiting conference in North America. Over three full days, recruitment leaders and practitioners will come together for unparalleled industry insights and tactical Bullhorn product training. With more than 1,000 attendees, Engage Boston is the best event to make new connections and learn from the brightest minds in the field but is still intimate enough that you'll see some of your favorite staffing friends. Register now.
Register for Engage Boston 2019
Subscribe to the Staffing Blog
Subscribe for trends, tips, and insights delivered straight to your inbox.