Incredible Experiences Start With YOU!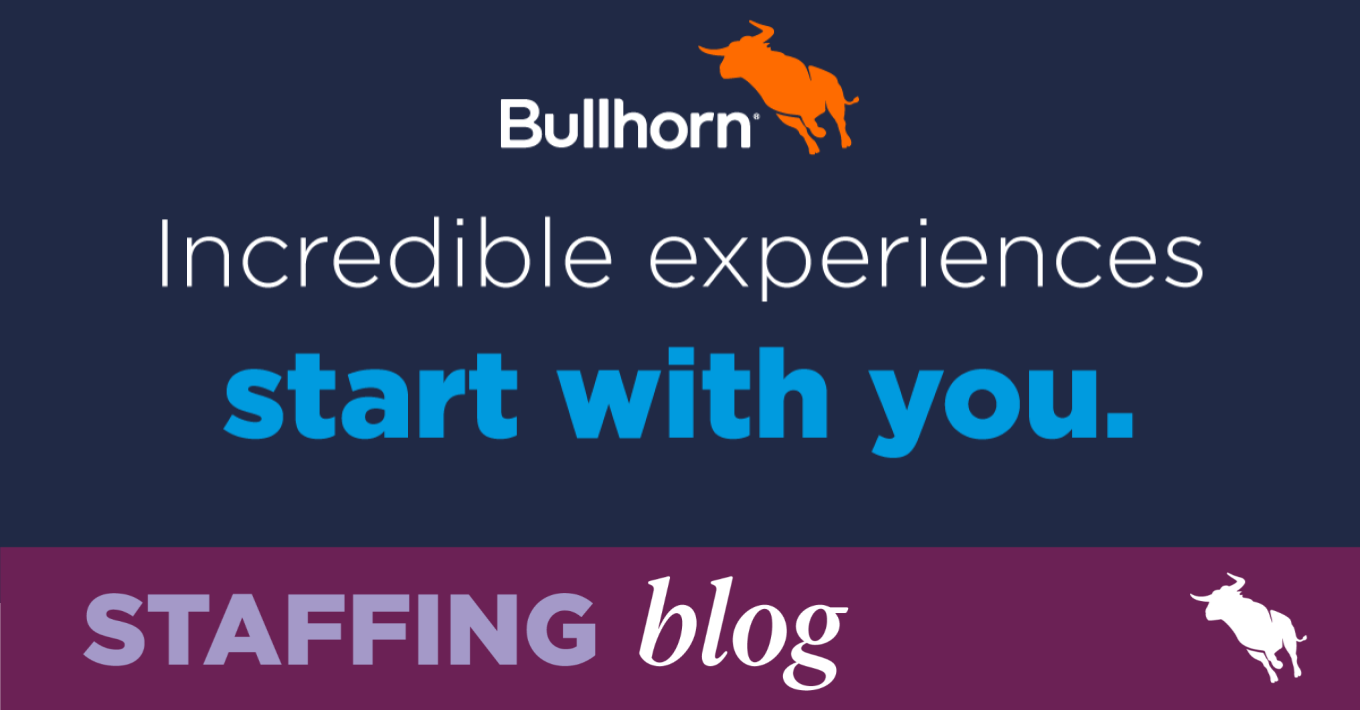 Two years ago, I joined Bullhorn at a very unique time in my life: one where I was holding the keys to a huge career opportunity at an intense, high-growth start up, but also newly pregnant with my third child, and craving some consistency and separation between my career and my personal life. I was drawn to Bullhorn's stability as a 20+-year-old company and reputation as a market leader but energized by their culture of innovation and current growth trajectory. I don't operate well in "maintenance mode," and, from the discussions throughout my interview process, I knew there was an incredible opportunity ahead for Bullhorn–and for me to contribute to that continued success.
When I received my Bullhorn offer, I simultaneously shared the news of my pregnancy. My Bullhorn leader at the time didn't miss a beat and immediately congratulated me, truly thrilled for my family, and shared that I would be eligible for a four-month, fully paid primary caregiver leave, regardless of my tenure. I signed my Bullhorn offer letter almost immediately.
I haven't looked back since Day 1. It's been an incredible ride through COVID, through Black Lives Matter and social unrest, through a rocky, challenging 2020–all on top of our "day jobs" if you will. There have been hard days, tough decisions to be made, deep uncertainty, and pure exhaustion. However, when Bullhorn was navigating blind through 2020 like the rest of the world, we were guided by our strong values and the sense that what was best for our employees was going to be best for Bullhorn.
Our pillars of ownership, speed and agility, energy, service, and being human-made our navigation easier, and I'm incredibly proud of what a supportive company Bullhorn has been to its employees while we've each navigated our uniquely personal experience through the past 18 months. I can't imagine having worked anywhere else during the events of the past two years, both shared and personal.
I had my baby six months after I started at Bullhorn, took my four-month leave, and when I returned, I was promoted to VP. Here's where I must note, I am not special. I do have an exceptionally BIG personality and I love sarcasm, but I'm not a genius, nor an HR wizard, I don't have all the answers and I'm learning as I go most days. However, I found my place at Bullhorn: a place where I can truly be ME, and bring my full, messy- yet-polished, fake-it-'til-you-make-it, omg-my-kids-are-fighting-in-the-background-while-I'm-trying-to-appear-credible-on-Zoom, "this is as real as it gets, people," self.
Bullhorn's culture has just clicked for me: a transparent environment where I'm able to contribute to a larger goal, make an impact, and partner with collaborative colleagues, supported by empowering leaders, and with lots of laughs along the way. Bullhorn is serious about our mission of putting the world to work but we don't take ourselves too seriously. I've been able to combine my personal values and my experience to solve challenges, optimize processes, and launch new programs and technologies to continue that incredible Bullhorn experience for our employees. I get to do those things every day, with amazing colleagues in an atmosphere that is truly a fun place to be. How incredible is that?
This is just the beginning of my incredible experience with Bullhorn. Your incredible experience starts with you. It may look different from mine, but it will be incredible in that it will be uniquely personal to you. Start your story with Bullhorn today. Check out our openings here: www.bullhorn.com/careers.
Subscribe to the Staffing Blog
Subscribe for trends, tips, and insights delivered straight to your inbox.