The American Staffing Association Honors Bullhorn Cares with a 2018 ASA Care Award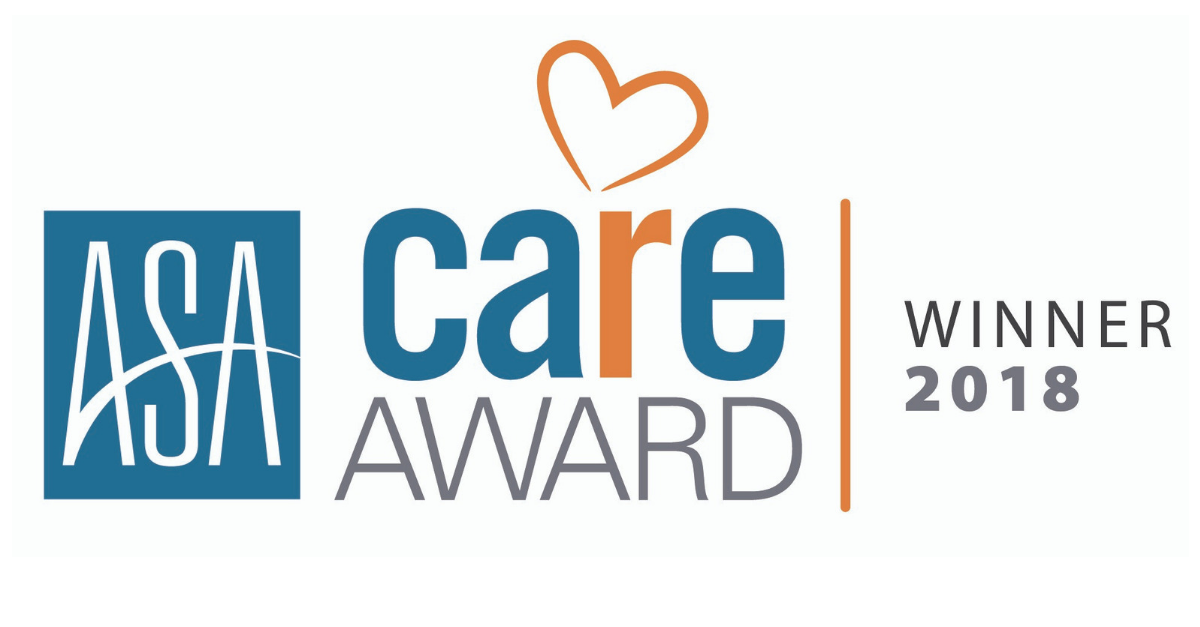 We're incredibly honored that the American Staffing Association (ASA) has awarded us with a 2018 ASA Care Award for our employee-led philanthropic initiative, Bullhorn Cares. The ASA Care Awards nationally recognize social responsibility initiatives—business processes that produce overall positive effects on society—at ASA member staffing agencies and industry suppliers.
Bullhorn Cares empowers our more than 900 employees worldwide to volunteer their time and connect with their local communities. As a provider to the workforce solutions industry and as part of Bullhorn Cares, we partner with organizations that are bridging the opportunity divide such as Career Collaborative and Year Up.
Since we started Bullhorn Cares in 2006, we've raised more than $500,000, with more than $100,000 given in charitable donations over the past year.
"It's a tremendous honor for the American Staffing Association to recognize Bullhorn Cares as meaningful to our employees and impactful to our communities," said Art Papas, Bullhorn's founder and CEO, said in our press release. "At Bullhorn, we believe it's incredibly important to give back to the community because while talent is distributed equally, opportunity, unfortunately, is not. We have made it Bullhorn's corporate mission to help close the opportunity gap because everyone in society deserves to flourish through rewarding, exciting, and challenging careers."
The ASA Care Awards honor social responsibility initiatives that involve employee training and professional development, community engagement, "green" business practices, philanthropy, and more. A panel of social responsibility experts selects the honorees.
The ASA Care Award honorees will be celebrated at ASA's Staffing World® 2018 conference held Oct. 16‒18 in metro Washington, D.C.
Check out more about Bullhorn Cares here, and read more about the impressive roster of Care Award winners here.
Congratulations to all the 2018 ASA Care Award winners, and we're looking forward to celebrating with you at Staffing World!
Subscribe to the Staffing Blog
Subscribe for trends, tips, and insights delivered straight to your inbox.